Bill Nye: GMOs Aren't 'Inherently Bad,' But Have 'Unintended Consequences'
May. 11, 2015 12:05PM EST
Food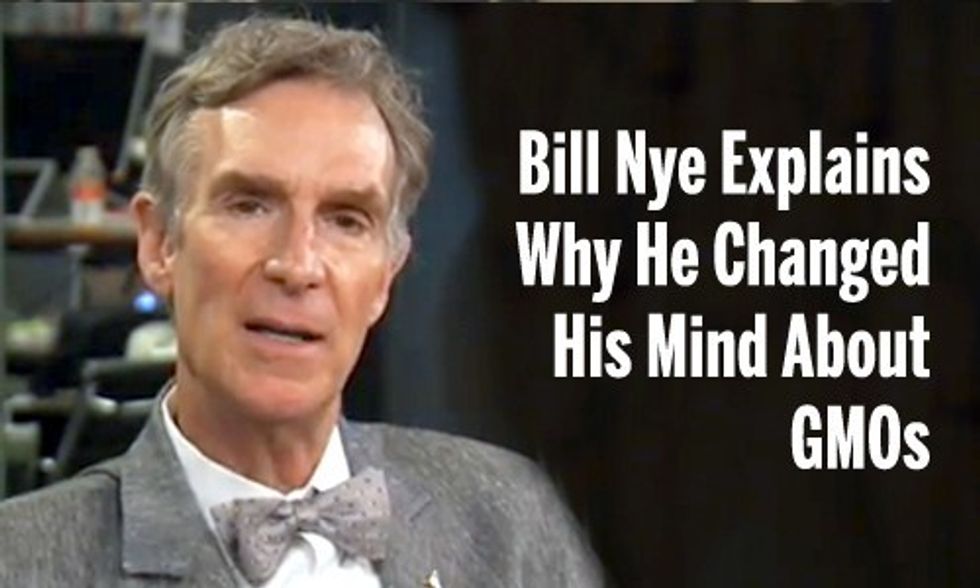 Bill Nye made waves in March when he came out in favor of genetically modified organisms (GMOs), following a visit with Monsanto. Before that, Nye had major concerns about the safety of GMOs.
In an interview with Huffington Post Live last week, Nye explained his new view on GMOs, saying they have brought some major benefits to agriculture.
"GMOs are not inherently bad," he told Huffington Post Live's Josh Zepps. "We are able to feed 7.2 billion people, which a century and a half ago you could barely feed 1.5 billion people and [it's] largely because of the success of modern farming."
Nye did caution that introducing new organisms into the ecosystem can have "unintended consequences."
"My take on it now is genetically modified food is actually, in general—genetically modified plants, in general—are not only not harmful, they're actually a great benefit. However, you can't just go planting enormous monocultures and killing everything and expect the ecosystems to take it," he said.
Watch the interview here:
YOU MIGHT ALSO LIKE
20 Unbelievable Eco-Vacation Rentals on Airbnb
Who Will Win the Tidal Wave Energy Race?
EcoWatch Daily Newsletter
Recent Stories from EcoWatch