Bill Nye: Climate Change Is the 'Most Serious Environmental Crisis in Human History'
May. 20, 2015 10:23AM EST
Climate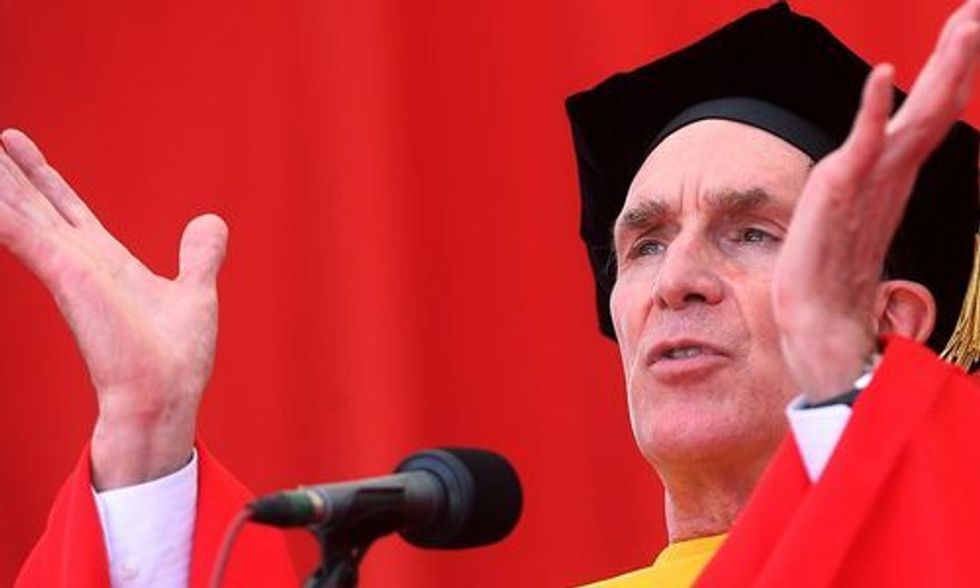 Bill Nye gave the commencement speech over the weekend at Rutgers University and it's just as inspiring as you'd imagine. Nye has been an outspoken advocate for immediate action on climate change for a long time. Last month, he sat down with President Obama in the Everglades on Earth Day to talk climate and call out the "climate denier club" in Congress. In his address to the next generation, he wastes no time delving right into environmental issues.
VIDEO: @BillNye delivers keynote as @RutgersU graduates 16,465 http://t.co/pydsol5cE1 #rutgersgraduation #Rutgers pic.twitter.com/YSHAla9kAK

— Jason Towlen (@JTowlen) May 17, 2015
Here are some snippets from his speech:
"We are now deep in the most serious environmental crisis in human history. I believe you all can avoid this disaster."
"The oncoming trouble is climate change. It is going to affect you all in the same way the Second World War consumed people of my parents' generation. They rose to the challenge, and so will you. They came to be called the greatest generation. I want you all to preserve our world in the face of climate change and carry on as the next great generation."
"Our atmosphere is surprisingly thin, barely visible from a distance ... so that's our problem. We have almost 7.3 billion people breathing and burning an atmosphere which is, in the planetary scheme of things, quite shallow. Everything you and I do affects everyone else on Earth because we all share the air. So that's why our climate is changing. Denying this is in no one's best interest. If you know any climate deniers, I'm sorry."
Watch the full speech here:
YOU MIGHT ALSO LIKE
Gov. Brown Joins International Leaders in Signing Landmark Agreement to Fight Climate Change
3 Problems With Obama's Plan to Save the Bees
EcoWatch Daily Newsletter