Bill Nye and Michelle Obama Encourage Millennials to Get Out and Explore Our Parks
Apr. 01, 2015 01:38PM EST
Health + Wellness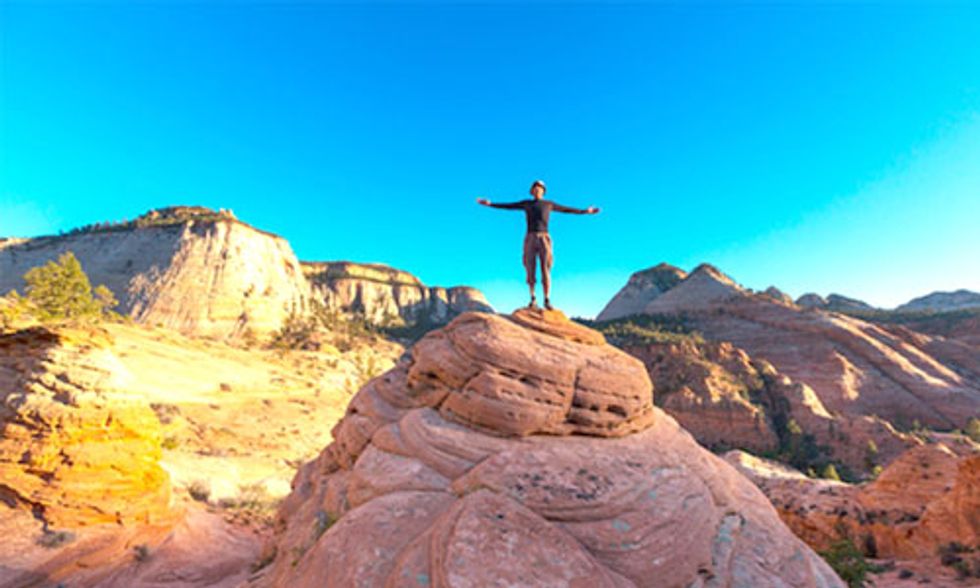 The National Park Service (NPS) is turning 100 years old in 2016 and to celebrate it announced this week the launch of Find Your Park, an awareness campaign celebrating the milestone. The initiative was launched in partnership with the National Park Foundation, and has enlisted First Lady Michelle Obama, Mrs. Laura Bush and Bill Nye to help promote the celebration. The goal is to encourage people, especially young people, to connect with their favorite parks and foster appreciation for our public lands.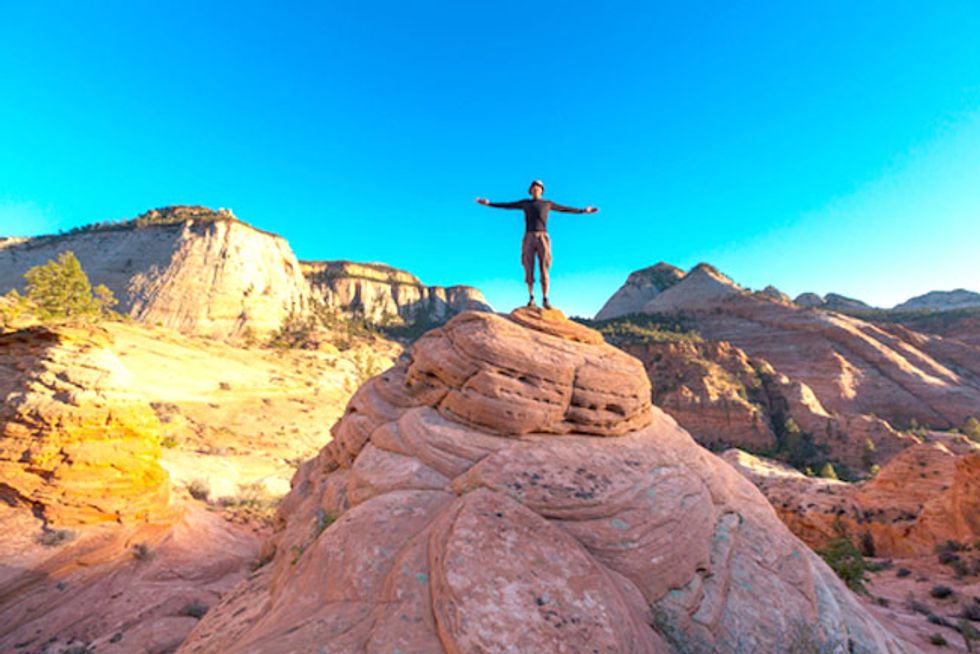 Photo credit: Shutterstock
"The campaign to connect national parks with the next generation comes at a critical time," says NPS. According to a study conducted by Hall & Partners on behalf of the National Park Foundation, while approximately 80 percent of Americans have heard of the National Park Service, only 38 percent are at all familiar with the organization and all that they do. At a time when the term "climate change" can be banned and presidential candidates are calling environmentalists "flat-earthers," it's more important than ever that people foster a connection to nature and a desire to preserve it.
When we think about our national parks, the first that come to mind are probably the vast, isolated parks in the western U.S. like Yosemite, Yellowstone, Grand Canyon and Denali. But there are 407 national parks and even more state and local parks, so the idea is to show people that they probably aren't very far from a park.
To do this, Bill Nye commandeers a cab in New York City and takes two unsuspecting passengers to several parks right in the city. Watch to see where he takes them (hint: one of them is an American icon):
Bill Nye wants to inspire youth to get outside and explore the natural world. Our parks are "precious, they're priceless and they need to be preserved," Nye told Huffington Post. He believes that if people, especially young people, develop a deeper appreciation of nature, they will feel compelled to act on climate change. You can't miss the signs when you visit a national park. "Climate change is manifesting itself everywhere," Nye said."Glacier National Park is becoming 'Mudslide National Park' because of climate change."
"We have this technologically advanced society that depends on science for everything," said Nye. "And yet we have an ironic and really struggling situation where there's this group of people that doesn't accept science. It's probably the biggest problem that humankind has ever faced."
Michelle Obama also has a personal interest in getting people to protect our national parks: she lives in one. That's right, the White House is part of the National Park System. She also has a family connection to one of the newest national parks, Pullman National Monument in Chicago. See why Michelle Obama thinks it's so important to "find your park:"
YOU MIGHT ALSO LIKE
10 Great American Hikes That Should Be on Your Bucket List ...
Breathtaking Video Gives You In-Depth Look at Iconic Yosemite National Park
10 Spectacular Hikes to Consider for Your Next Outdoor Adventure ...
EcoWatch Daily Newsletter
Recent Stories from EcoWatch