This website uses cookies to ensure you get the best experience while browsing it. By clicking 'Got It' you're accepting these terms.
Bill McKibben: 'VW Is the Flea to Exxon's Elephant. No Corporation Has Ever Done Anything This Big and This Bad'
Oct. 14, 2015 10:54AM EST
Climate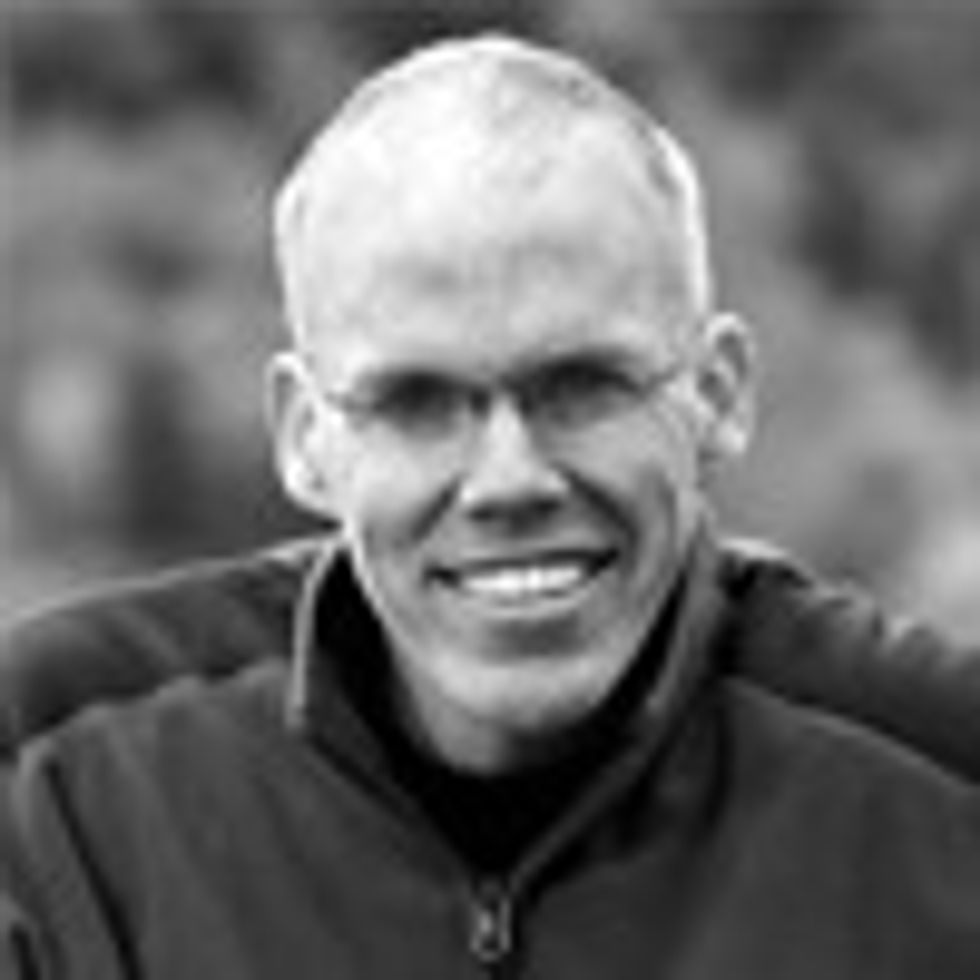 I'm well aware that with Paris looming it's time to be hopeful and I'm willing to try. Even amid the record heat and flooding of the present, there are good signs for the future in the rising climate movement and the falling cost of solar.
But before we get to past and present there's some past to be reckoned with and before we get to hope there's some deep, blood-red anger.
In the last three weeks, two separate teams of journalists—the Pulitzer-prize winning reporters at the website Inside Climate News and another crew composed of Los Angeles Times veterans and up-and-comers at the Columbia Journalism School—have begun publishing the results of a pair of independent investigations into ExxonMobil.
Though they draw on completely different archives, leaked documents and interviews with ex-employees, they reach the same damning conclusion: Exxon knew all that there was to know about climate change decades ago and instead of alerting the rest of us denied the science and obstructed the politics of global warming.
To be specific:
By 1978 Exxon's senior scientists were telling top management that climate change was real, caused by man and would raise global temperatures by 2-3C this century, which was pretty much spot-on.
By the early 1980s they'd validated these findings with shipborne measurements of CO2 (they outfitted a giant tanker with carbon sensors for a research voyage) and with computer models that showed precisely what was coming. As the head of one key lab at Exxon Research wrote to his superiors, there was "unanimous agreement in the scientific community that a temperature increase of this magnitude would bring about significant changes in the earth's climate, including rainfall distribution and alterations in the biosphere."
And by the early 1990s their researchers studying the possibility for new exploration in the Arctic were well aware that human-induced climate change was melting the poles. Indeed, they used that knowledge to plan their strategy, reporting that soon the Beaufort Sea would be ice-free as much as five months a year instead of the historic two. Greenhouse gases are rising "due to the burning of fossil fuels," a key Exxon researcher told an audience of engineers at a conference in 1991. "Nobody disputes this fact."
But of course Exxon did dispute that fact. Not inside the company, where they used their knowledge to buy oil leases in the areas they knew would melt, but outside, where they used their political and financial might to make sure no one took climate change seriously.
They helped organize campaigns designed to instill doubt, borrowing tactics and personnel from the tobacco industry's similar fight. They funded "institutes" devoted to outright climate denial. And at the highest levels they did all they could to spread their lies.
To understand the treachery—the sheer, profound and I think unparalleled evil—of Exxon, one must remember the timing. Global warming became a public topic in 1988, thanks to NASA scientist James Hansen—it's taken a quarter-century and counting for the world to take effective action. If at any point in that journey Exxon—largest oil company on Earth, most profitable enterprise in human history—had said: "Our own research shows that these scientists are right and that we are in a dangerous place," the faux debate would effectively have ended. That's all it would have taken; stripped of the cover provided by doubt, humanity would have gotten to work.
Instead, knowingly, they helped organize the most consequential lie in human history and kept that lie going past the point where we can protect the poles, prevent the acidification of the oceans or slow sea level rise enough to save the most vulnerable regions and cultures. Businesses misbehave all the time, but VW is the flea to Exxon's elephant. No corporation has ever done anything this big and this bad.
I'm aware that anger at this point does little good. I'm aware that all clever people will say "of course they did" or "we all use fossil fuels," as if either claim is meaningful. I'm aware that nothing much will happen to Exxon—I doubt they'll be tried in court or their executives sent to jail.
But nonetheless it seems crucial simply to say, for the record, the truth: this company had the singular capacity to change the course of world history for the better and instead it changed that course for the infinitely worse. In its greed Exxon helped—more than any other institution—to kill our planet.
This op-ed first appeared in The Guardian.
YOU MIGHT ALSO LIKE
Another U.S Nuke Bites the Dust
Bernie Puts Corporate Greed Center Stage, Hillary Holds Her Own at #DemDebate
Oil and Water Don't Mix: California Must Ban Fracking
Melting of Antarctic Ice Shelves Could Double by 2050, Dramatically Increasing Sea Level Rise
EcoWatch Daily Newsletter
Aerial view of Ruropolis, Para state, northen Brazil, on Sept. 6, 2019. Tthe world's biggest rainforest is under threat from wildfires and rampant deforestation. JOHANNES MYBURGH / AFP via Getty Images
By Kate Martyr
Deforestation in Brazil's Amazon rainforest last month jumped to the highest level since records began in 2015, according to government data.
A total of 563 square kilometers (217.38 square miles) of the world's largest rainforest was destroyed in November, 103% more than in the same month last year, according to Brazil's space research agency.
From January to November this year an area almost the size of the Caribbean island of Puerto Rico was destroyed — an 83% overall increase in destruction when compared with the same period last year.
The figures were released on Friday by the National Institute for Space Research (INPE), and collected through the DETER database, which uses satellite images to monitor forest fires, forest destruction and other developments affecting the rainforest.
What's Behind the Rise?
Overall, deforestation in 2019 has jumped 30% compared to last year — 9,762 square kilometers (approximately 3769 square miles) have been destroyed, despite deforestation usually slowing during November and December.
Environmental groups, researchers and activists blamed the policies of Brazil's president Jair Bolsonaro for the increase.
They say that Bolosonaro's calls for the Amazon to be developed and his weakening support for Ibama, the government's environmental agency, have led to loggers and ranchers feeling safer and braver in destroying the expansive rainforest.
His government hit back at these claims, pointing out that previous governments also cut budgets to environment agencies such as Ibama.
The report comes as Brazil came to loggerheads with the Association of Small Island States (AOSIS) over climate goals during the UN climate conference in Madrid.
AOSIS blasted Brazil, among other nations, for "a lack of ambition that also undermines ours."
Last month, a group of Brazilian lawyers called for Bolsonaro to be investigated by the International Criminal Court over his environmental policies.
Reposted with permission from DW.
The Carolina parakeet went extinct in 1918. James St. John /
CC BY 2.0
The Carolina parakeet, the only parrot species native to the U.S., went extinct in 1918 when the last bird died at the Cincinnati Zoo. Now, a little more than 100 years later, researchers have determined that humans were entirely to blame.
Pexels
Vitamin C is a very important nutrient that's abundant in many fruits and vegetables.
BLM drill seeders work to restore native grasses after wildfire on the Bowden Hills Wilderness Study Area in southeast Oregon, Dec. 14, 2018. Marcus Johnson / BLM / CC BY 2.0
By Tara Lohan
In 2017 the Thomas fire raged through 281,893 acres in Ventura and Santa Barbara counties, California, leaving in its wake a blackened expanse of land, burned vegetation, and more than 1,000 destroyed buildings.