Bill McKibben Speaks at Oberlin College
Nov. 28, 2011 09:21PM EST
Energy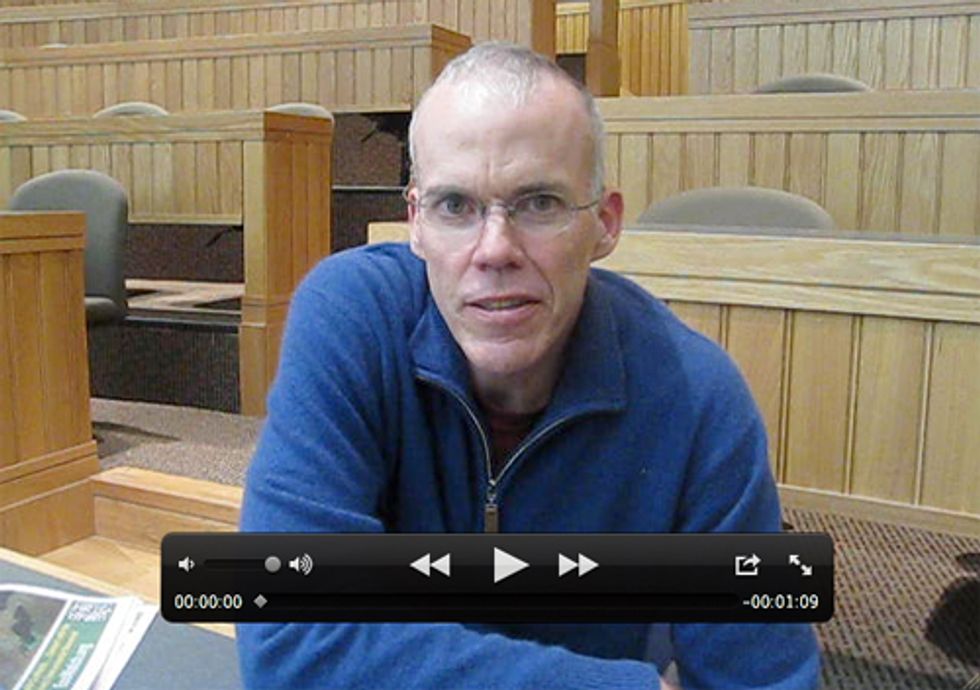 On Nov. 28, Bill McKibben, founder of 350.org, spoke in Oberlin, Ohio, about the next steps for the Keystone XL pipeline and future of the modern-day environmental movement.
I had a chance to catch up with McKibben and talk about what's needed to pass strong environmental policy, continue collaboration among the grassroots environmental movement and keep the momentum going.
McKibben spoke to a full-house on the Oberlin College campus to students, community members and national environmental leaders, including David Orr and Brad Masi.
He spoke of the recent International Energy Agency's report warning that we need to stop relying on insecure and environmentally unsustainable uses of energy, and adopt bold policies to prevent a world-wide energy crisis.
He spoke of the floods and droughts impacting communities throughout the world. From the worst flooding in Pakistan to record rainfall in the northeastern region of the U.S. where communities broke one-day rain records by more than 25 percent to droughts in Australia to Bangkok, Thailand's worst flooding in almost 70 years that has killed as many as 600 people and caused economic damages that could exceed $20 billion.
He spoke of how this extreme weather is happening with just one degree increase in temperature and unless we get our act together very quickly, one degree will be 4 to 5 degrees before this century is out, and civilization as we know it will never be the same.
He spoke about how the Keystone XL pipeline demonstrated what it's going to take to build the type of movement that can create real change, and what will be needed to confront the people and companies that are putting profits above the health of people and the planet.
McKibben said, "We are not going to stop climate change one pipeline at a time, there are just too many pipelines, too many oil wells. We need to put a price on carbon and reduce the amount of carbon dioxide entering the atmosphere." We are allowing the fossil fuel industry to spew carbon dioxide into the air at no cost and that has to change.
We need to take on corporate power directly and take on this idea that corporations are people and that they are allowed to spend as much money as they want in the political arena. Corporation are not people.
McKibben knows that we'll continue to need passion, spirit and creativity to continue this movement, but we're going to need to use our bodies and participate in nonviolent civil disobedience to create real change.
He concluded by saying that he can't promise that we'll win this fight, but that he knows people will not stop trying, and he'll continue to stand shoulder to shoulder with us all.
For more information, visit 350.org and tarsandsaction.org.
EcoWatch Daily Newsletter
Related Articles from EcoWatch