This website uses cookies to ensure you get the best experience while browsing it. By clicking 'Got It' you're accepting these terms.
Bill McKibben: Pope's Arrival Brings Minor Miracles on the Climate Front
Sep. 23, 2015 09:21AM EST
Climate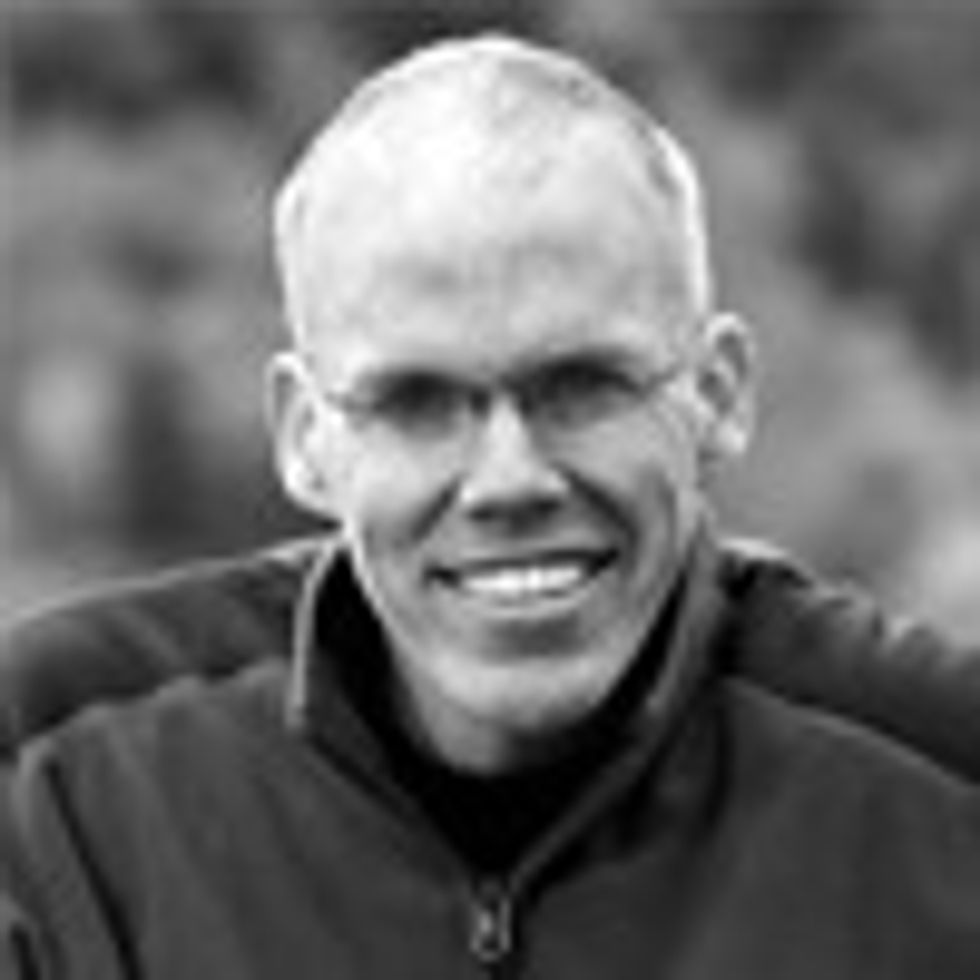 I'm not a Catholic, but credit where credit is due: at the very least Tuesday's arrival in America of the people's Pope coincided with a small brace of minor miracles on the climate front.
Early on Tuesday morning, Divest-Invest announced at press conference in New York that the new total of assets in endowments and portfolios divesting from fossil fuels has topped $2.6 trillion. That's a 50-fold increase on last year's number—and the year before that, we had precisely one college on board, with an endowment of $13 million.
That news might have passed somewhat unnoticed except that a handsome lad by the name of Leonardo DiCaprio announced at the same time that he was divesting his own assets and those of his charitable foundation—which for some reason seemed of interest to our planet's news media, go figure.
And then, literally as the papal plane landed, Hillary Clinton completed her long-running metamorphosis on the Keystone pipeline. Before the pipeline review even began, many long years ago, she said she was "inclined to approve" this fuse to one of the planet's biggest carbon bombs. But as KXL turned into the defining environmental fight of the decade, she went mum. And now, faced with the clear understanding that climate will be a defining issue in next year's election, she came out in firm opposition to the plan.
It's not really divine intervention that moved the former Secretary of State (who had originally gamed the State Department review process to approve the project). It was hard hard organizing—thousands went to jail, hundreds of thousands marched, millions wrote public comments. And that work has gone far beyond this one pipeline: its helped turn almost every fossil fuel infrastructure project on the planet into a full-on battle.
Bernie Sanders played his part too. He's made no direct criticism of Hillary, but he has pointed out regularly how odd it is she has no position on this key issue. As he rose in the polls, her determination to dodge the issue clearly wavered.
But the Pope did help too: his powerful encyclical last summer is a reminder to every politician of exactly which way the wind is now blowing. That wind is in the sails of the climate movement now and so there will be more days like this to come. Whether they come in time to slow the planet's careening new physics is an open question, but at last the political and financial climate has begun to change almost as fast as the physical one.
YOU MIGHT ALSO LIKE
Leonardo DiCaprio Pledges to Divest From Fossil Fuels as Movement Grows 50-Fold in One Year
Koch Brothers: Apocalyptical Forces of Ignorance and Greed, Says RFK Jr.
Climate Deniers Attack 'Rock Star' Pope as 'Nature-Worshipping Pagan' Amid U.S. Visit
96 Cities That Are Quitting Fossil Fuels and Moving Toward 100% Renewable Energy
EcoWatch Daily Newsletter
Investing in grid infrastructure would enable utilities to incorporate modern technology, making the grid more resilient and flexible. STRATMAN2 / FLICKR
By Elliott Negin
The Royal Swedish Academy of Sciences' recent decision to award the 2019 Nobel Prize in Chemistry to scientists who developed rechargeable lithium-ion batteries reminded the world just how transformative they have been. Without them, we wouldn't have smartphones or electric cars. But it's their potential to store electricity generated by the sun and the wind at their peak that promises to be even more revolutionary, reducing our dependence on fossil fuels and protecting the planet from the worst consequences of climate change.
Two Javan rhinos deep in the forests of Ujung Kulon National Park, the species' last habitat on Earth. Sugeng Hendratno / WWF
The global population of the critically endangered Javan rhinoceros has increased to 72 after four new calves were spotted in the past several months.
A tiger looks out from its cage at a new resort and zoo in the eastern Lao town of Tha Bak on Dec. 5, 2018. Karl Ammann believes the "zoo" is really a front for selling tigers. Terrence McCoy / The Washington Post / Getty Images
Are tigers extinct in Laos?
That's the conclusion of a detailed new study that found no evidence wild tigers still exist in the country.
A group of scientists is warning that livestock production must not expand after 2030 for the world to stave off ecological disaster.
The largest wetland in Africa is in the South Sudan. George Steinmetz / Corbis Documentary / Getty Images Plus
Methane emissions are a far more powerful greenhouse gas than carbon dioxide – about 28 times more powerful. And they have been rising steadily since 2007. Now, a new study has pinpointed the African tropics as a hot spot responsible for one-third of the global methane surge, as Newsweek reported.