Bill Gates-Backed MIT Researchers Ready to 'Change The World' With Renewable Energy Storage Technology
Mar. 10, 2014 10:59AM EST
Business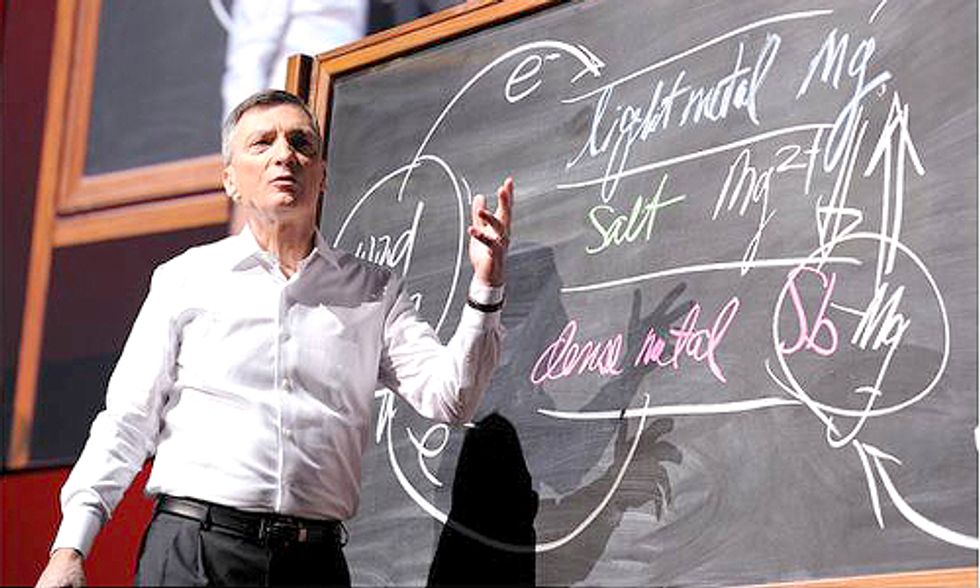 A group of researchers at the Massachusetts Institute of Technology say that liquid metals could provide the solution to a solar energy challenge—ensuring that the power is available at all times.
The researchers are working on commercializing liquid-metal batteries that can store energy for less than $500 per kilowatt-hour. The group launched a startup company, Ambri Inc., and believes it found an alternative to the water systems that comprise about 95 percent of the country's energy storage capacity.
"If we can get liquid-metal batteries down to $500 a kilowatt-hour, we'll change the world," Donald Sadoway, chief scientific adviser at Ambri, told Bloomberg.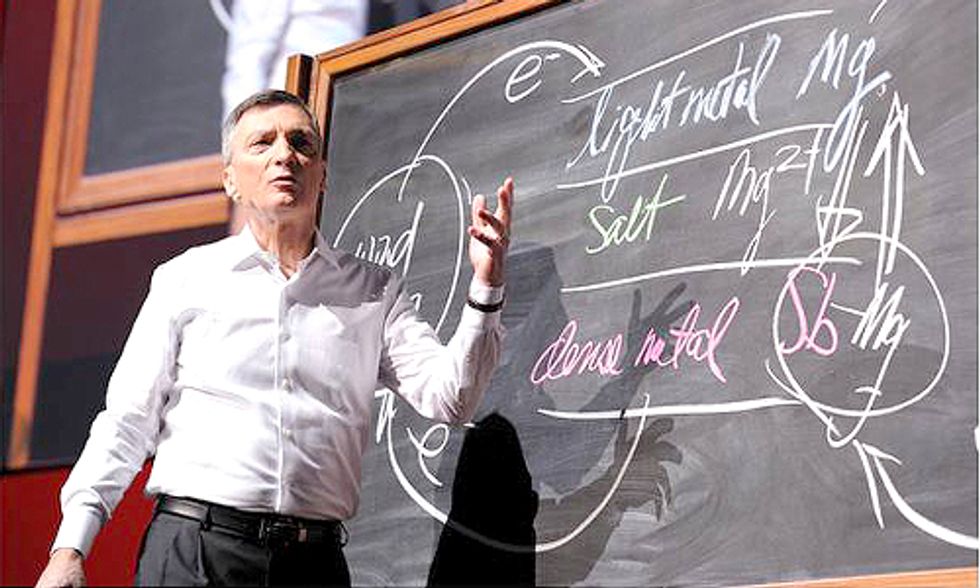 That figure—about one-third the cost of some battery technologies—would enable wind and solar project developers to bring energy to the grid all times, increasing its reliability, the researchers say. By comparison, AES Corp., the largest operator of power-storage systems, sells its systems to utilities and developers for about $1,000 per kilowatt, according to Bloomberg.
The company plans on installing its first two prototypes at a Massachusetts military base and a Hawaii wind farm by this time next year, if not earlier. Of course, it helps to have financial backing from billionaires like Bill Gates and Vinod Khosla. Gates gave the group seed funding back in 2011. Last month, Ambri won a $250,000 grant from New York state to develop and test a prototype battery with Con Edison Inc.
"The liquid metal battery technology performs like both a tractor and a race car," according to Ambri's website. "It can respond to regulation signals in milliseconds and it can store up to 12 hours of energy and discharge it slowly over time."
Sadoway said he's not concerned with lithium-ion batteries, deeming them a better fit for cars and portable devices as opposed to the large storage systems that feed the grid.
"Lithium-ion plants are too expensive to build and it makes no sense to string a bunch of these tiny things together," he said.
He added that the batteries will be able to be delivered on a truck, instead of the pumped-hydro systems that require a hill, a hydropower plant and a lot of water. According to the U.S. Department of Energy, there are 23.4 gigawatts of pumped-hydropower capacity in operation, compared to about 304 megawatts of battery storage.
"Ours won't have any geographical constraint," he said.
 Sadoway and the researchers founded Ambri in 2010.
Visit EcoWatch's RENEWABLES page for more related news on this topic.

EcoWatch Daily Newsletter
Related Articles from EcoWatch