Bike Ride Begins to Build Resistance Against Keystone XL Pipeline
Oct. 13, 2011 04:36PM EST
Energy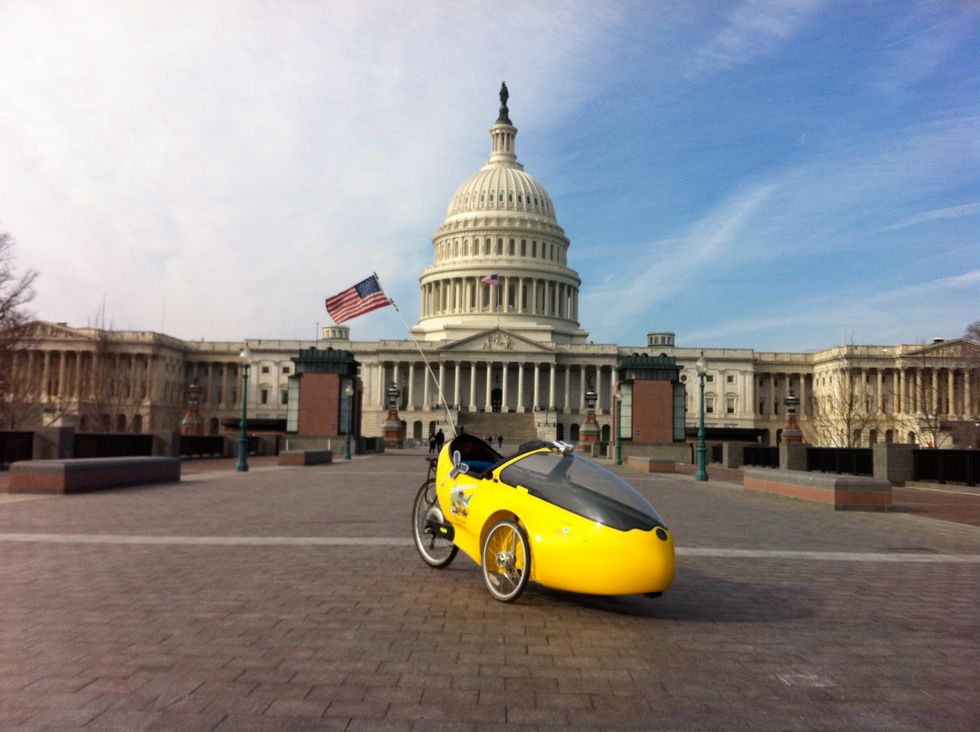 Renewable energy advocate Tom Weis kicked off a six-state tour of resistance against TransCanada's Keystone XL pipeline proposal Oct. 13 by literally drawing a line in the sand at the US/Canada border. Over the next 10 weeks, Weis will pedal the 1,700-mile proposed pipeline route to amplify the voices of middle Americans fighting this foreign pipeline invasion.
Keystone XL threatens to contaminate the Ogallala Aquifer—the fresh drinking water supply of nearly 2 million people and source of one-third of America's farmland irrigation water—by pumping up to 830,000 barrels a day of tar sands sludge from Alberta to oil refineries in Texas. Despite a corrupt environmental review process, the Obama White House is inclined to approve TransCanada's presidential permit on national interest grounds, with a decision expected before the end of the year.
Weis was one of 1,253 people arrested outside the White House this summer for protesting against the proposed Keystone XL pipeline. He is now headed to the front lines of this impending confrontation in support of the farmers, ranchers and tribal communities in Montana, South Dakota, Nebraska, Kansas, Oklahoma and Texas who are defying TransCanada.
A recent study by Cornell University concluded that Keystone XL may destroy more jobs than it creates. TransCanada's pipeline is also projected to raise gasoline and diesel fuel prices in the Midwest by 10 to 20 cents per gallon.
"Letting a foreign corporation use eminent domain to ram a toxic tar sands pipeline through America's breadbasket is not in our national interest," Weis said. Likening the protests against Keystone XL to the growing Wall Street protests, he said, "We're seeing the American people rise up against corporate interests that are running our democracy into the ground."
Earth Policy Institute President Lester Brown stated, "One of the gravest climate threats to a world already on the edge is the exploitation of Alberta's tar sands. One of the bravest responses is Tom Weis' six-state heartland ride to block Keystone XL."
"President Obama is either with the American people on this or he's with the oil lobby," Weis concluded. "It's choice time."
For more information, click here.
EcoWatch Daily Newsletter
Related Articles from EcoWatch
Recent Stories from EcoWatch