This website uses cookies to ensure you get the best experience while browsing it. By clicking 'Got It' you're accepting these terms.
Big Oil Gearing Up to Battle Electric Vehicles
Apr. 07, 2016 01:18PM EST
By Ryan Martel
Last week Tesla unveiled the Model 3, a mass market, affordable electric vehicle with a starting price of $35,000 and a two hundred mile range.
In just over five days, more than 276,000 people put down $1,000 to reserve their own Model 3, signaling that American appetite for electric vehicles (EVs) is on the rise.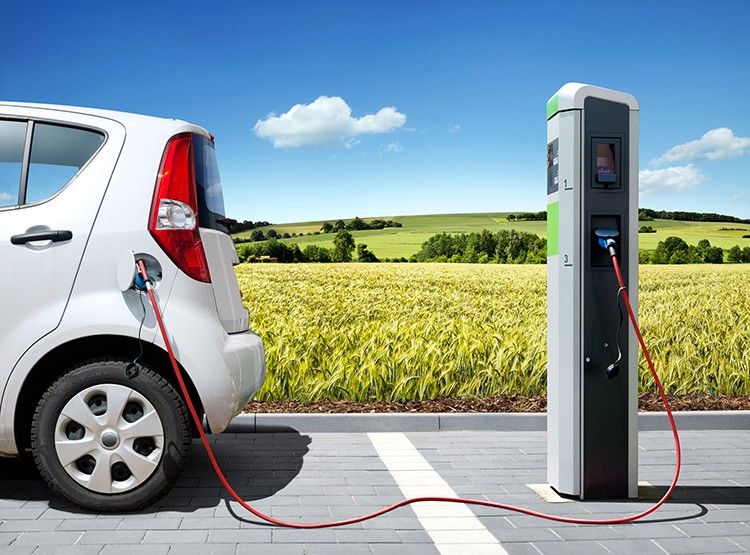 That's good news because greenhouse gas emissions from transportation are growing faster than in any other sector in the U.S. and account for about 30 percent of the total. A major shift to electrified vehicles in the transportation sector is necessary to give us a fighting chance to meet our climate goals.
Yet, just as EVs are poised for growth, oil industry interests are sharpening their knives. Energy companies, including Koch Industries, are increasing their public opposition to electric vehicles because they are realizing the significant potential impacts of EVs on oil demand.
Recently, for example, Jim Mahoney, board member of Koch Industries, penned an oped in Fortune about opposing government subsidies that favor one form of energy over another. "Koch opposes all market-distorting policies, including subsidies and mandates—even if they may benefit the company," he wrote.
What Mahoney was really taking aim at were incentives offered to the small but growing electric vehicle market in the U.S.
His op-ed was mum on fossil fuel subsidies—which the International Monetary Fund pegs at $5.3 trillion. And he certainly didn't mention the 11 fossil fuel federal tax subsidies identified by the Department of Treasury that cost U.S. taxpayers $4.7 billion per year—some of which have been in place for more than 100 years. Or the numerous public lands leasing and royalty breaks for oil and gas production.
Mahoney singles out the electric vehicle tax credit because electric vehicles are a threat to oil, which is mainly used for transportation and his op-ed is part of a broader attempt to roll back tax credits that support advanced vehicles.
If you doubt that the tiny but growing electric vehicle market could threaten big oil, consider this: Bloomberg New Energy Finance (BNEF) projects that oil displacement as a result of increased electric vehicle deployment could lead to an oil crash by 2023. BNEF flags battery prices and strong policies as important drivers of EV growth. In fact, battery costs have dropped dramatically—falling by 65 percent since 2010. By 2030 they are estimated to fall from $350 per kilowatt-hour (kWh) to below $120 per kWh.
To-date, oil producers have underestimated the competitiveness of electric vehicles, but they are seeing the threat to their market share and are taking aim at the EV industry. Because they can't do much to improve the environmental profile of their own core products, we can expect a growing effort by the oil industry to undermine the electric vehicle sector. It's no surprise that Koch Industries is leading the way.
To thwart electric vehicle progress, Mahoney's op-ed trots out tired arguments against clean energy subsidies, even though the Department of Energy Loan Guarantee Program has earned American taxpayers a net of $30 million as of 2014.
He further claims that EV tax incentives are "welfare for the wealthy," because—as he would have it—only rich people buy electric cars. This may have been true in the past, but not now. He conveniently fails to mention the forthcoming affordable long range EVs like the Chevy Bolt, which will drive 200 miles on a single charge and sell for about $30,000 (after using the $7500 federal tax credit) or Tesla's new Model 3, which will sell below the average price that Americans are paying for new cars.
Indeed, the sticker price of many other electric vehicles before government incentives is at or under the average new car price—like the Chevy Spark EV at $25,750 or the Nissan Leaf at $29,000. And of course the sticker price doesn't take into account the much lower fuel and maintenance costs of EVs.
Beyond cutting transportation emissions, a shift to vehicle electrification will also promote grid reliability and renewable energy generation by providing flexible storage options. The past several years have seen profound shifts in the electricity sector fuel mix, smart grid and storage technologies, as well as comprehensive federal regulations to aggressively reduce emissions—making EVs even cleaner.
While the U.S. Environmental Protection Agency has promulgated greenhouse gas and fuel economy rules for cars, the current federal rules don't anticipate more than 2 percent penetration of EVs. In order to realize the many benefits of electrification of the transportation sector, we need to provide critical early support, such as through tax incentives and efforts to build out charging infrastructure.
We should also recognize that while the EV sector shows promise, the playing field is still tilted towards traditional gas-fueled vehicles. It's critical that we simultaneously preserve policies like the federal fuel economy standards, which make all vehicles more fuel efficient, as well as those that promote EVs, while opposing self-serving efforts to maximize polluter profits.
Mahoney of course never once mentions the central reason that this conversation matters: pollution.
And given the chance, Americans will always choose, clean air, clean water and a healthy world for their children over a world fouled by unnecessary and unwanted pollution. EVs have the potential to advance all of these objectives as part of a clean energy future.
YOU MIGHT ALSO LIKE
Will Elon Musk's Tesla Model 3 Recharge the U.S. Electric Vehicle Market?
Elon Musk Unveils Tesla Model 3: Accelerating Sustainable Transport Is 'Important for the Future of the World'
Keystone Pipeline Shut Down After Oil Spill in South Dakota
Plus, learn if there's one that's best for your health.
Catherine Falls Commercial / Moment / Getty Images
An invasive Amynthas worm, also known as a crazy snake worm, Asian jumping worm and Alabama jumper Tom Potterfield / Flickr
By Jason Bittel
My wife and I built a house two years ago on a few acres of woodland outside of Pittsburgh. The backyard is full of maples, poplars, briars and common spicebush. Two-lined salamanders and grumpy-looking crayfish wade among the rocks in the small stream that runs down the edge of the property. Deer, raccoon and opossum tracks appear regularly in the snow and mud. Sometimes, my trail-cam even catches a pair of gray foxes as they slink through the night.
AleksandarNakic / Getty Images
By Kate Murphy
No matter the time of year, there's always a point in each season when my skin decides to cause me issues. While these skin issues can vary, I find the most common issues to be dryness, acne and redness.

David Woodfall / The Image Bank / Getty Images
By Sam Nickerson
The U.S. Environmental Protection Agency (EPA) in April 2018 proposed relaxing standards related to how it assesses the effects of exposure to low levels of toxic chemicals on public health.
Now, correspondence obtained by the LA Times revealed just how deeply involved industry lobbyists and a controversial, industry-funded toxicologist were in drafting the federal agency's proposal to scrap its current, protective approach to regulating toxin exposure.
Steve Irwin poses with a three foot long alligator at the San Francisco Zoo on June 26, 2002. Justin Sullivan / Getty Images
February 22 is the birthday of conservationist and beloved TV personality "Crocodile Hunter" Steve Irwin, who would have been 57 years old today.
Irwin's life was tragically cut short when the barb from a stingray went through his chest while he was filming in 2006, but his legacy of loving and protecting wildlife lives on, most recently in a Google Doodle today honoring his birthday.