Big Coal Seeks Big Bailout Despite Strong Opposition
Apr. 08, 2015 02:35PM EST
Health + Wellness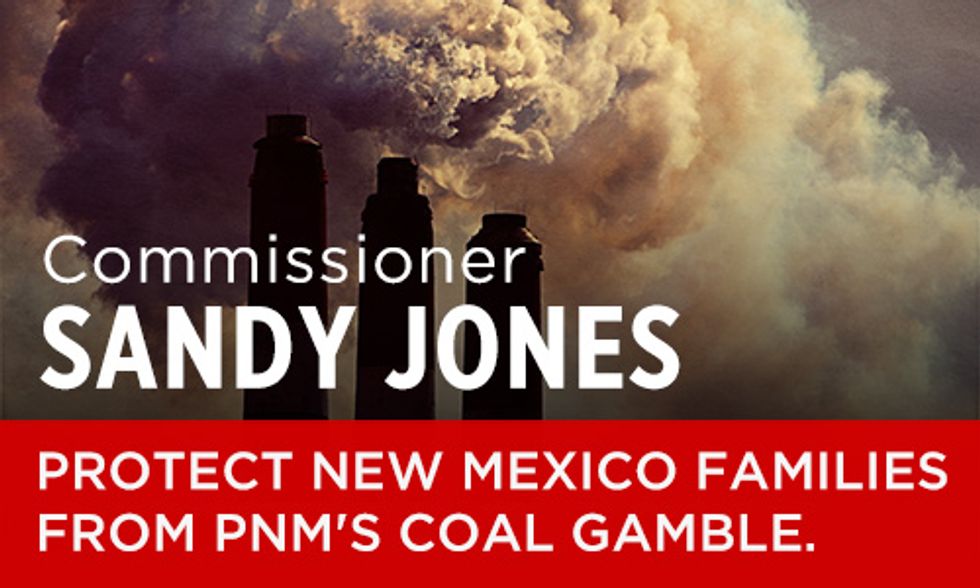 Activists in New Mexico are fighting back against a proposal by their utility, PNM, to continue burning coal at the dirty, expensive San Juan Generating Station for years to come. More than 1,300 New Mexico residents have sent petitions to the New Mexico Public Regulation Commission (PRC) urging them to reject PNM's proposal to extend the utility's commitment to the coal plant. Sierra Club is supporting their efforts with an aggressive online ad campaign calling on PRC board members to put public health and the interests of New Mexico ratepayers first by rejecting the plan.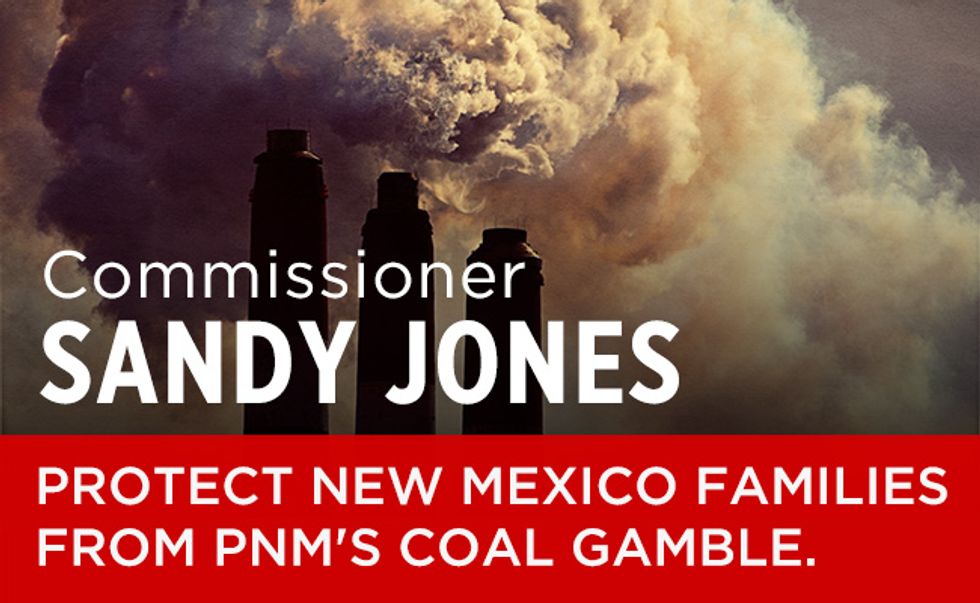 Recent revelations about the plan to continue burning coal at the San Juan Generating Station have revealed serious financial risks for local ratepayers. Last month Farmington, New Mexico, home of the San Juan Generating Station, announced they were dropping plans to acquire an increased stake in the plant due to the huge costs that would be passed on to the community. The Albuquerque City Council recently adopted a resolution directing the city to withdraw support for PNM's current proposal. Other New Mexico stakeholders have also pulled away from the agreement to continue PNM's use of coal at the plant, citing overall uncertainty about San Juan's operations.
PNM recently announced that due to an accounting error, the cost estimate for their plan to increase reliance on dirty coal and other expensive fuels has jumped by more than $1 billion, with those costs likely to be passed onto local ratepayers. Given PNM's recently proposed rate hike that would cost the average New Mexico family $10 a month to fund the utility's plans to continue burning coal, local utility customers are deeply concerned about the financial impact of PNM's commitment to coal.
Renewable energy sources like wind and solar are now cost-competitive with coal. Communities impacted by the San Juan Generating Station are questioning why they should bear the financial burden and risk of sticking with coal on top of the devastating health impacts of living near a coal plant.
"There are moral and ethical issues involved in where we get our energy. The direct links to economic justice, care of creation and health of future generations mean that people of faith must pay careful attention to energy issues," said the Rev. Dr. McNiel, Executive Director of New Mexico Conference of Churches and Advisory Board Member for New Mexico Interfaith Power and Light. "We must move to more renewable energy sources in order to reduce the economic and health consequences of power consumption. Our brothers and sisters who are economically poor and live in the shadows of coal fired power plants suffer the most here in New Mexico and around the world. PNM's plans to continue burning coal will only continue to threaten them, and that is immoral."
YOU MIGHT ALSO LIKE
Episcopal Church Presiding Bishop: Climate Deniers Are 'Driven by Greed and Self-Centered Political Interests'
Tim DeChrisopher: The Church Should Lead, Not Follow on Climate Justice
EcoWatch Daily Newsletter
Related Articles from EcoWatch
Recent Stories from EcoWatch