Big Business Takes on Climate Change
Aug. 13, 2014 11:12AM EST
Climate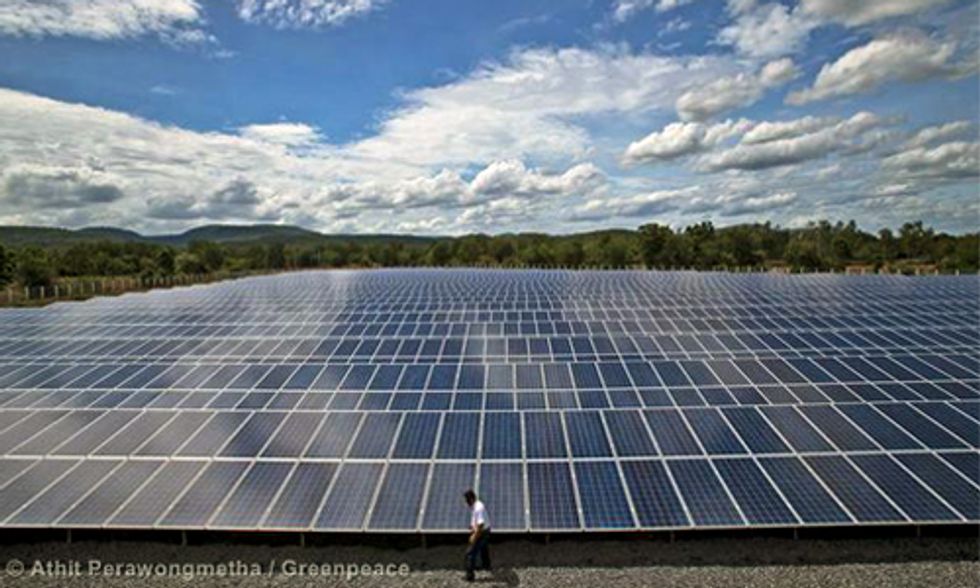 When you think about businesses addressing climate change, names like Walmart, Coca-Cola and Amazon aren't ones that readily come to mind. But these companies and many others like them have conceded the reality of climate change and the necessity of measures to address it, and they're already taking steps to do so.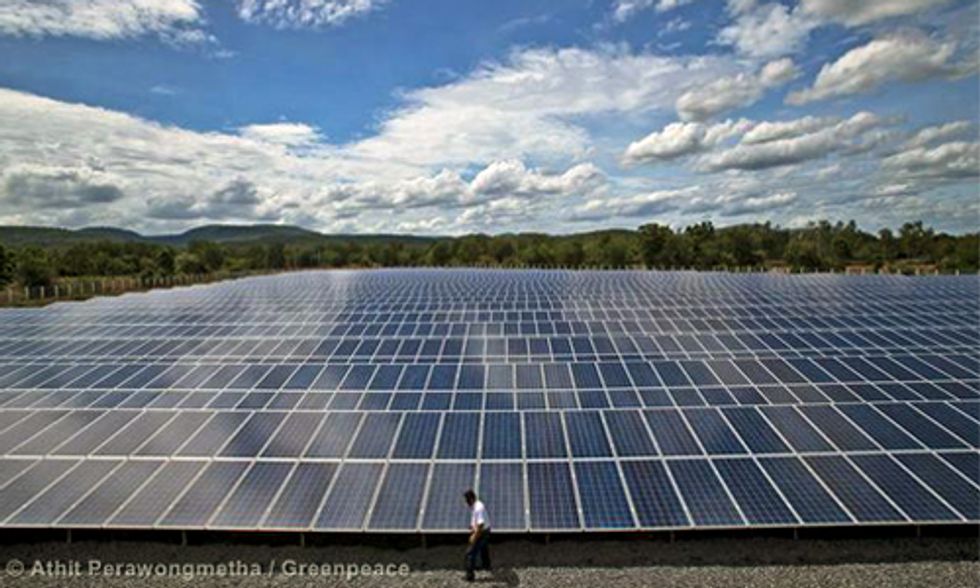 As President Barack Obama said in a recent interview with The Economist:
"There aren't any corporate CEOs that you talk to at least outside of maybe—no, I will include CEOs of the fossil-fuel industries—who are still denying that climate change is a factor. What they want is some certainty around the regulations so that they can start planning. Given the capital investments that they have to make, they're looking at 20-, 30-year investments. They've got to know now, are we pricing carbon? Are we serious about this?"
ClimateNexus has released a roundup of some of the efforts that major corporations are already making in anticipation of climate change and regulations to deal with it.
"Cumulatively, these steps taken by businesses may indicate a greater trend towards corporate planning for future climate policy," according to a ClimateNexus press release. "As the science underpinning our understanding of climate change becomes more certain, more and more businesses are developing adaptation and mitigation strategies. These tactics include investment in low-carbon energy, agricultural innovation and increased energy efficiency." 
For instance, Mars Inc. is creating a 200 megawatt wind farm in Lamesa, Texas that will supply the energy needs of its entire North American office and manufacturing operations. The company aims to eliminate its emissions entirely by 2040. PepsiCo has installed a photovoltaic system to provide renewable energy for its Tolleson, Arizona plant that will prevent the release of 50,000 tons of greenhouse gases and provide energy savings to the company. Even one of its facilities in not-so-sunny England has installed solar panels on its roof. And Apple is already using 100 percent renewable energy at its data centers.
Other companies that have taken steps to address climate change include IBM, Microsoft, Nestlé, Kellogg Company, Starbucks, Timberland and Gap Inc.
ClimateNexus points out that these efforts aren't strictly altruistic and that while many have been voluntary, they've also been prodded into action by things like the introduction of carbon pricing.
"While these steps are ambitious and forward-looking, most companies engaging on climate change mitigation are not doing so solely to boost their environmentalist bona fides," says the group's press release. "CEOs defend climate action as good for their bottom line because it saves money and helps retain employees."
You Might Also Like
Mars Makes Largest Renewable Energy Commitment of Any U.S. Food Manufacturer
Doing Nothing Isn't an Option: How to Avoid the Worst of Climate Change
EcoWatch Daily Newsletter
Related Articles from EcoWatch