This website uses cookies to ensure you get the best experience while browsing it. By clicking 'Got It' you're accepting these terms.
By Kirsten James
Long before the California drought became a national crisis, multinational berry company Driscoll's knew it had to organize a solution to the water problem its grower partners were facing.
Groundwater was being over-pumped in its major California growing region in the Pajaro Valley, and as a result saltwater was seeping into farmers' wells from nearby Monterey Bay, threatening berry growers and other farmers in the valley.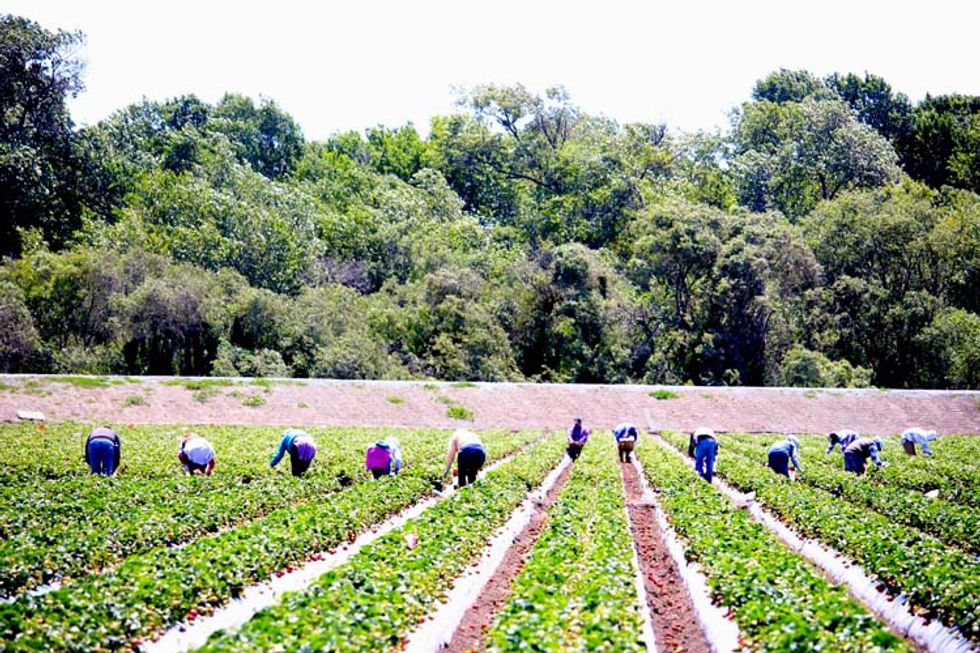 Finding another sourcing region was not an option for Driscoll's, even though the company represents community growers in 21 countries around the world.
"There's a very specific climate for strawberries," said Driscoll's then-CEO Miles Reiter at a drought forum last year. "… and none of the growing environments is quite as perfect as California. That means we need to fix the water situation."
And that's what Driscoll's set out to do. In 2010, it launched the Community Water Dialogue, a bold public/private partnership with local landowners, growers and the Resource Conservation District of Santa Cruz. The dialogue brought disparate and often competing factions together to forge collaborative efforts to solve the valley's water woes.
Driscoll's is one of a growing number of companies with large water footprints that are striving to be part of the solution in solving local and global water scarcity challenges. They're beginning to collaborate at the watershed level in their sourcing regions. They're enlisting their employees, supply chains and consumers in their conservation efforts, and they're even stepping into the policy arena to advocate resilient water solutions, such as through Ceres' Connect the Drops campaign in California.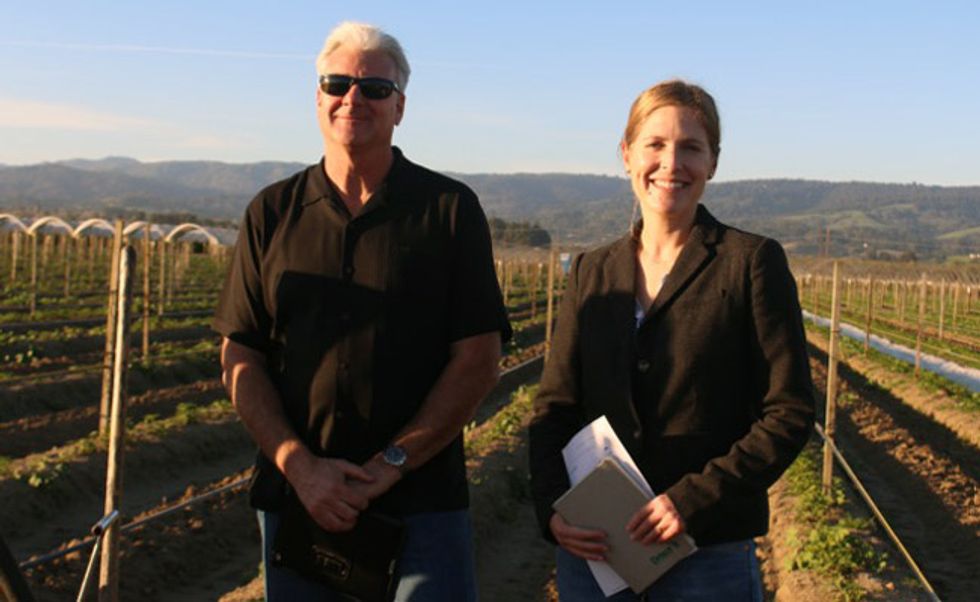 Today, at a World Water Day Summit, the White House is recognizing Connect the Drops and its five newest members—Anheuser-Bush InBev, Annie's, Eileen Fisher, Kellogg Company and Xylem—for their contributions toward building a sustainable water future in California and beyond.
Like Driscoll's, Anheuser-Bush InBev, whose brands include Budweiser and Stella Artois, is collaborating with stakeholders in the communities where it operates. The beer giant has worked to improve its water efficiency and management, reducing its water usage rate by 23 percent from 2009 through 2015 in the U.S. resulting in water savings of more than 2.5 billion gallons.
Among its many water saving initiatives, it reuses its effluent, reclaimed water, in auxiliary operations to reduce needs from local sources in many breweries such as its Los Angeles brewery, and supplies its effluent to local communities at nearly 40 of its breweries globally for agricultural irrigation, watering public parks and soccer fields, street cleaning, fire-fighting and other community needs replacing the fresh water that would otherwise be used.
Other companies, like Levi Strauss & Co., are engaging their peers in water cutting initiatives. Today the iconic jeans brand is making its innovative Water<Less finishing techniques publicly available to spur water conservation across the apparel industry. The techniques reduce water use in garment finishing by up to 96 percent and have helped the company save more than one billion liters of water since 2011—or the equivalent to 10.56 million 10-minute showers.
Levi Strauss & Co. also engages it consumers in water conservation because its water footprint analyses show that of the nearly 3,800 liters of water used in the lifecycle of a pair of jeans, consumer care has the second-highest impact on consumption, after cotton. In order to help consumers better understand their environmental impact, LS&Co. created the "Are You Ready to Come Clean" quiz.
But are the collective actions and policy advocacy of these companies making a difference in California?
Steven Moore, a member of the California State Water Resources Control Board, thinks so. "Businesses have a unique bully pulpit to put pressure on policy makers," he said. "More and more we need that voice at the table as we contemplate sustainable water policy."
In 2014, for example when Driscoll's Reiter spoke out in favor of California's historic Sustainable Groundwater Management Act, it helped to break the logjam in the state to pass the critical bill.
Looking ahead, there are still a number of critical policies that California needs to put in place in order to right many years of unsustainable water use.
One such policy is removing perceived barriers created by Prop 218 to implementing tiered water pricing, a system for charging water guzzlers increasingly higher prices at higher volumes of water use. Tiered pricing can be very effective at incentivizing water conservation.
Another is AB 1755, which proposes to bring California closer to having good water data, and being able to act on it. The proposed legislation would create an online water data information system that could set the stage for a well-functioning water market in California.
And for California's critical groundwater reform to move forward, sustainability plans must be developed at the sub-basin level. Food companies that source from California's fertile agricultural lands can and should help to develop and implement those plans, following Driscoll's lead in the Pajaro Valley.
As increasingly more companies realize the critical role the can and must play in the effort to create a sustainable water future, I believe that we will make great strides. As General Mill's Ellen Silva put it, "We firmly believe that in order for Californian citizens, businesses, farmers and the ecosystem to thrive, we must all work together to manage the water supply sustainably."
Kirsten James oversees the California policy program at Ceres, a nonprofit sustainability advocacy organization. She directs Connect the Drops, a network of California businesses seeking smart policies and solutions to ensure a sustainable water future in California and is former science and policy director at the Santa Monica-based environmental group, Heal the Bay.
YOU MIGHT ALSO LIKE
Photo Ark: One Man's Journey to Save the World's Most Endangered Species
Eating Less Meat Could Save 5 Million Lives, Cut Carbon Emissions by 33%
Exclusive Interview: Pro Surfer Cyrus Sutton Develops Sunblock Safe for People and the Planet
Dramatic Images Show Worst Coral Bleaching Event to Ever Hit Most Pristine Part of Great Barrier Reef
EcoWatch Daily Newsletter
U.S. President Donald Trump listens as Anthony Fauci, Director of the National Institute of Allergy and Infectious Diseases speaks in the Rose Garden for the daily coronavirus briefing at the White House on March 29 in Washington, DC. Tasos Katopodis / Getty Images
By Jake Johnson
Just over a month after proclaiming that the number of coronavirus cases in the U.S. would soon "be down to close to zero," President Donald Trump said during a press briefing on the White House lawn Sunday that limiting U.S. deaths from the pandemic to between 100,000 and 200,000 people would mean his administration and the country as a whole did "a very good job."
Dicamba is having a devastating impact in Arkansas and neighboring states. A farmer in Mississippi County, Arkansas looks at rows of soybean plants affected by dicamba. The Washington Post / Getty Images
Documents unearthed in a lawsuit brought by a Missouri farmer who claimed that Monsanto and German chemical maker BASF's dicamba herbicide ruined his peach orchard revealed that the two companies knew their new agricultural seed and chemical system would likely damage many U.S. farms, according to documents seen by The Guardian.
Washington State Governor Jay Inslee and other leaders speak to the press on March 28, 2020 in Seattle. Karen Ducey / Getty Images
A bushfire burns outside the Perth Cricket Stadium in Perth, Australia on Dec. 13, 2019. PETER PARKS / AFP via Getty Images

By Albert Van Dijk, Luigi Renzullo, Marta Yebra and Shoshana Rapley
2019 was the year Australians confronted the fact that a healthy environment is more than just a pretty waterfall in a national park; a nice extra we can do without. We do not survive without air to breathe, water to drink, soil to grow food and weather we can cope with.
By Fino Menezes
Everyone adores dolphins. Intelligent, inquisitive and playful, these special creatures have captivated humans since the dawn of time. But dolphins didn't get to where they are by accident — they needed to develop some pretty amazing superpowers to cope with their environment.