Beyond Sandy—How Resiliency can Lead America Toward a Sustainable Energy Future
Oct. 30, 2012 05:06PM EST
Climate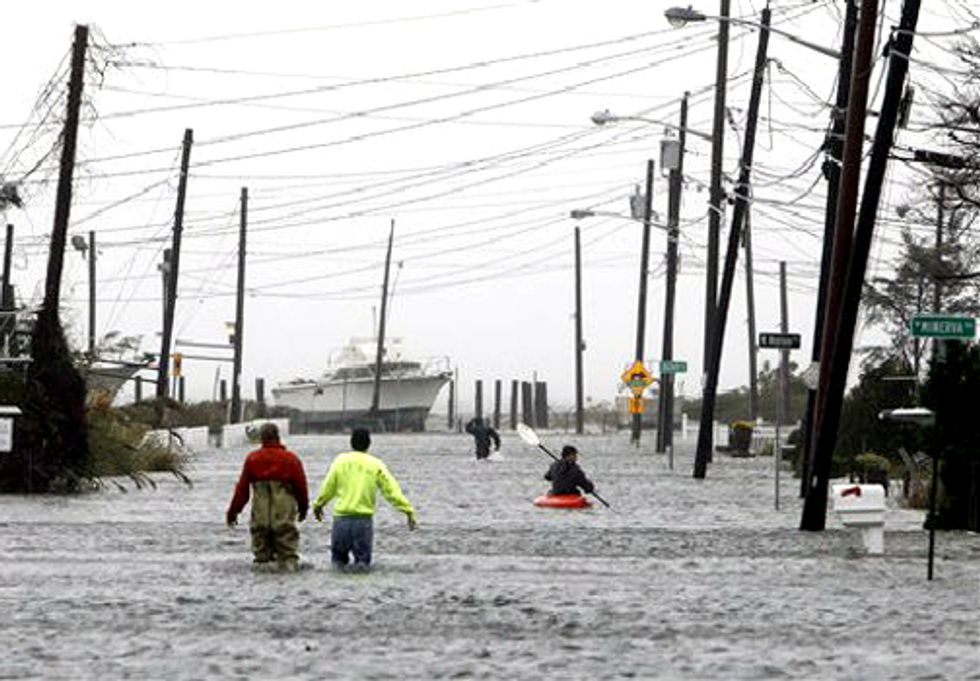 By Paul E McGinniss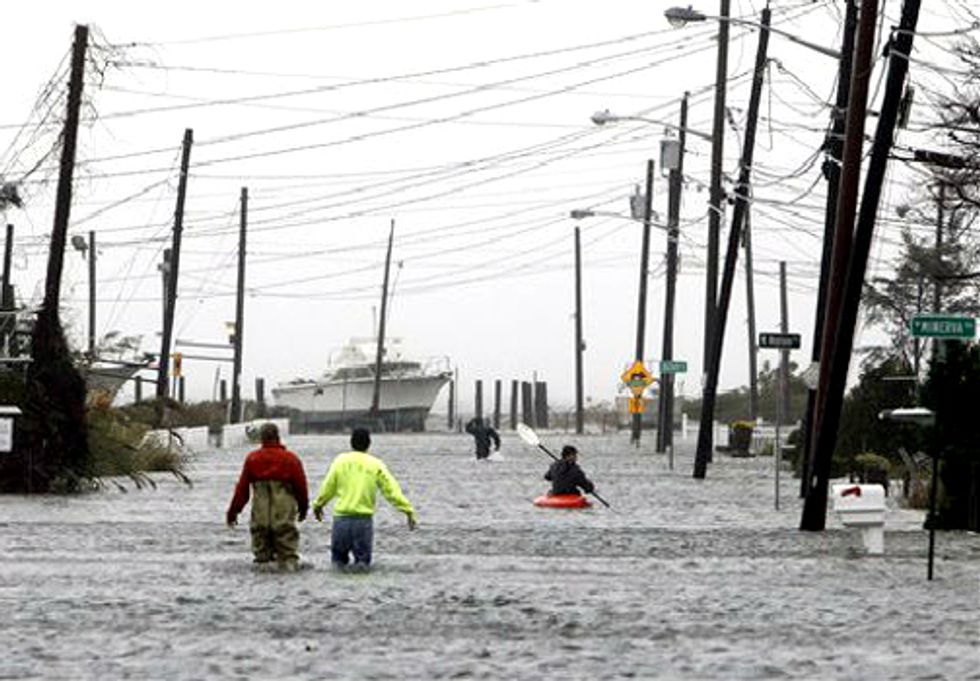 I was blown away this morning after seeing how Sandy wreaked havoc on the East Coast
With kudos to colleagues from "the cloud," here is a post-Sandy round up of what is being said on the heels of yet another freak weather event. Common themes included resiliency, Sandy's impact on the election and, of course, the elephant in the china closet—climate change. At EcoWatch, we're even more energized to get the dialog going on how to move America off fossil fuels and on renewable energy.
These voices offer a glimpse of what needs to be done to achieve a sustainable energy future:
Ten Low-Tech Responses to Storms and Emergencies via Transition Voice
If you don't already know about the Transition movement, you need to get up to speed. They are at the forefront of the back to basics—old fashioned, pull yourself up by the bootstraps—approach to dealing with anything Mother Nature can throw our way.
The Weather Reminds Us that It's Time to Get Serious About Resilient Design via TreeHugger
Lloyd Alter is one of my favorite writers on the Internet. He's one of the leading voices on combining going green and being environmentally friendly with resiliency.
Election in Sandy's Shadow - via Politico
Like the tons of CO2 in the atmosphere, there's tons of news today about how freak Sandy will affect the election. What's amazing about this discussion is that we're even talking about how our national election will be impacted by the weather. Thus, the much needed conversation about the impact of climate change on the world is brought up despite fearful politicians maneuvering to avoid the subject. Seems like the real storms and the political storms are meeting whether they want to or not.
Must See: Climate of Doubt - via SustainableBusiness
This PBS Frontline special documents how a handful of organizations have successfully prevented action on climate change in the U.S. Editor of SustainableBusiness, Rona Fried, says in her blog today: "While it may be great news to some that the U.S. could soon be the world's dominant producer of oil and gas, I'd much rather see the headline, 'U.S. Turns the Page Toward Renewables, Leaves Oil, Gas In the Ground.'"
Climate-Change Denying Senator James Inhofe Wins 2012 Rubber Dodo Award via EcoWatch

Read about Senator James Inhofe who thinks global warming is some kind of liberal conspiracy. Inhofe and fellow climate change deniers backed by the fossil fuel industry should be apologizing to Mayor Bloomberg today as they continue to allow corporations to put short-term profits before human health and the environment. Bloomberg and Governor Cuomo stressed today, the need to prepare for climate change. Continuing to deny climate change and global warming while encouraging America's addiction to fossil fuels is the real threat to our country.
Let's keep motivated and insist that our politicians embrace renewable energy once and for all. You can get started right now by signing EcoWatch's petition telling Congress to expedite renewable energy.
Visit EcoWatch's CLIMATE CHANGE page for more related news on this topic.
——-
Paul E McGinniss is The New York Green Advocate. He is a green building consultant and real estate broker in New York. He is pretty much obsessed with all things environment and has lately become a resiliency addict.
EcoWatch Daily Newsletter