Beyonce Joins Diddy, Mark Wahlberg and Big Sean to Aid Relief Efforts for Flint Water Crisis
Feb. 08, 2016 11:54AM EST
Health + Wellness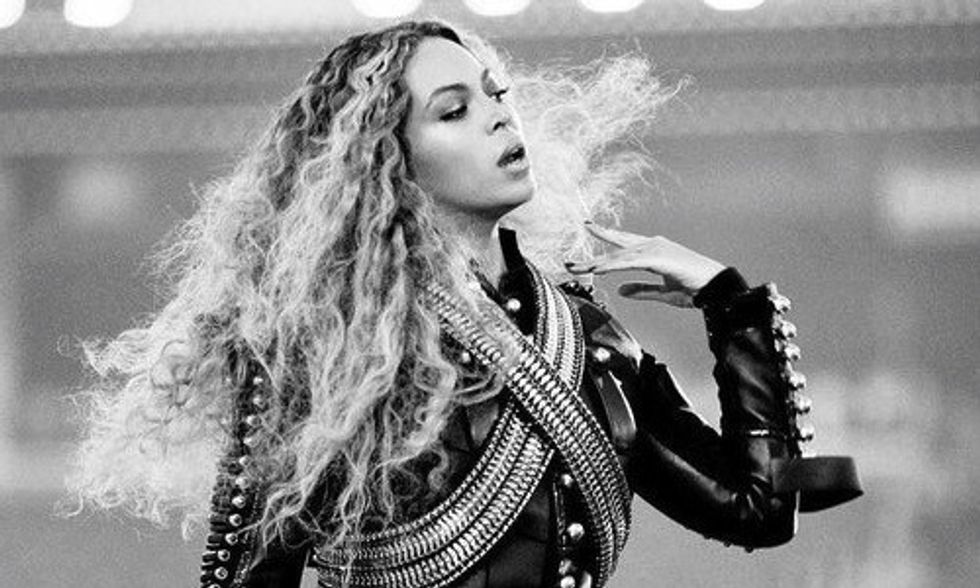 On the heels of her spectacular and politically charged performance during last night's Super Bowl half-time show, Beyoncé announced her brand new world tour as well as plans to aid relief efforts of the toxic water crisis in Flint.
The superstar singer, who will kick off her Formation World Tour in late April in Miami, will partner with the United Way of Genesee County, which has helped in the distribution of thousands of filtration pitchers, faucet mount filters, replacement cartridges and truckloads of water to Flint, tour promoter Live Nation announced.
Beyoncé will also work with the Community Foundation of Greater Flint "to create a fund that will address long-term developmental, education, nutrition and health needs of the children affected by the Flint water crisis," the announcement said.
Beyoncé is asking fans to follow @BeyGood on Twitter for details on helping Flint residents in need.
Thank you @beyonce @beygood for your support of @uwgeneseeco's work in #Flint. https://t.co/aBK059zN0y #Formation https://t.co/GJajujqL53

— United Way (@United Way)1454899995.0
Flint's water disaster started back in April 2014, when an unelected state official switched the city's main water supply from Lake Huron to the Flint River to save money. This ill-fated move corroded Flint's aging pipelines and exposed the city's 102,000 residents—especially children—to the potentially crippling effects of lead poisoning.
"True to her life's work of always giving back, fans will be given the opportunity to participate in Beyoncé's #BeyGOOD initiative supporting local United Way programs and the continued work surrounding the water crisis in Flint, Michigan," Live Nation said.
As part of her tour, the Formation singer will also stop by Detroit's Ford Field on May 29. You can see her tour dates here.
Beyoncé joins a growing list of prominent voices and celebrities taking action against the horrific water crisis, including Mark Ruffalo, Matt Damon, Michael Moore and Erin Brockovich.
According to MLive.com, rock group Pearl Jam has pledged $100,000 to the efforts. Late-night talk show host Jimmy Fallon, singer Madonna, entertainer Rosie O'Donnell, actor Jon Cryer and Saturday Night Live alum Seth Myers have given $10,000 each.
Rapper and Detroit native Big Sean has donated $10,000 along with an online fundraising effort in connection with the Community Foundation of Greater Flint which has raised more than $58,000.
Actor Mark Wahlberg and hip-hop entertainer Sean "Diddy" Combs have donated 1 million bottles of AQUAhydrate water. Singer Cher also donated more than 180,000 bottles of water to the city.
YOU MIGHT ALSO LIKE 
Mark Ruffalo: We're Heading Toward a National Water Crisis
Erin Brockovich to Stephen Colbert: 'Flint, Michigan Is the Tip of the Iceberg'
Michael Moore: 10 Things They Won't Tell You About the Flint Water Tragedy, But I Will
Matt Damon Slams Michigan Governor Over Flint Water Crisis: 'At the Very Least He Should Resign!'
EcoWatch Daily Newsletter
Related Articles from EcoWatch