Beverly Hills Becomes First City in California to Pass Fracking Ban
Apr. 24, 2014 10:44AM EST
Energy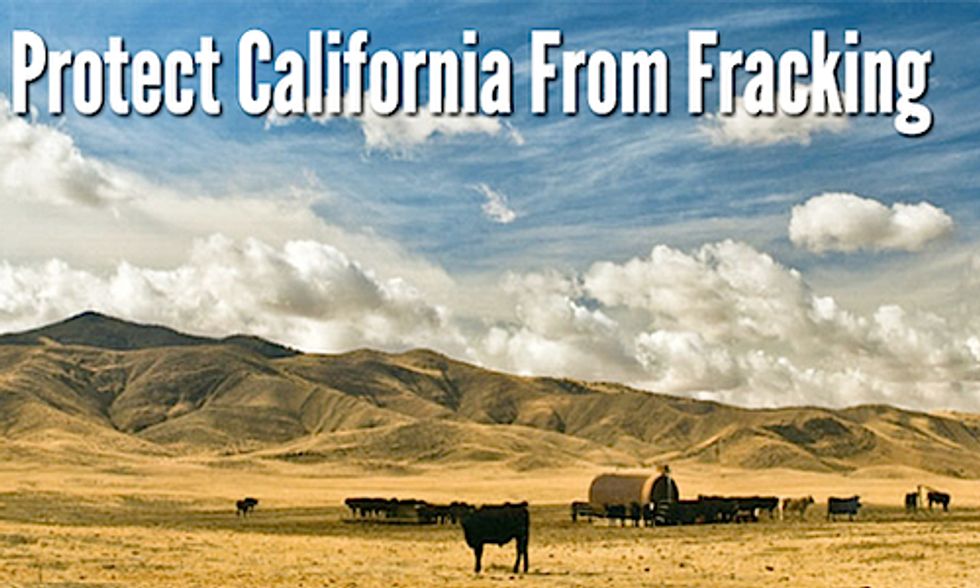 On Tuesday night, Beverly Hills became the first city in California to pass a ban on fracking and related extreme well stimulation techniques with a unanimous vote. The ordinance not only would make it unlawful to use hydraulic fracturing, acidizing or any other well stimulation technique from any surface area in the city—it also prohibits these activities from any site outside city limits that would drill and extract oil and gas underneath the city. The ordinance will now return to the Beverly Hills City Council for its final reading at an upcoming formal meeting where a second vote will put the law into effect.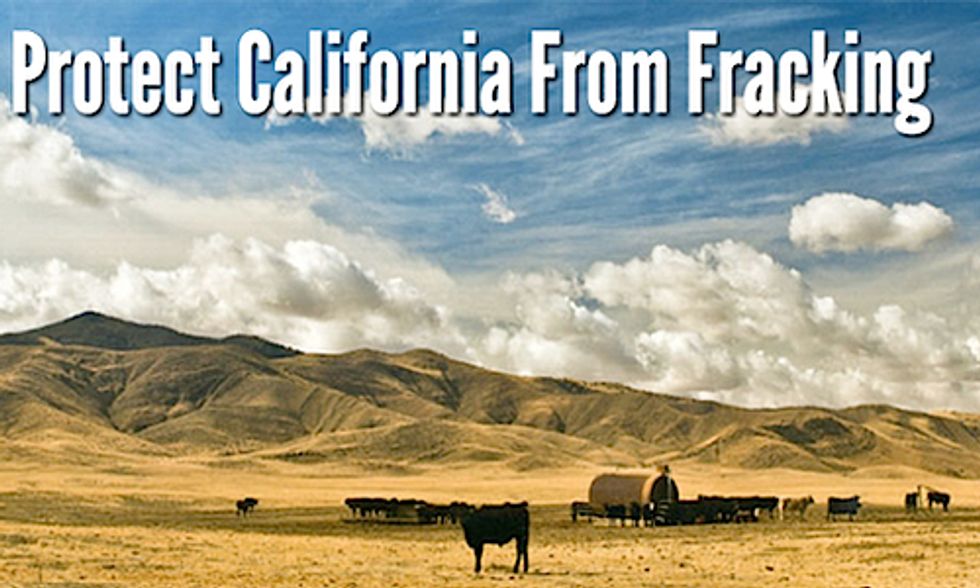 "I do believe in local control, and we are exerting our power as a city to say fracking is not a compatible land use in Beverly Hills," said Councilmember John Mirsch. "But this issue goes beyond that. This is not a 'not in my backyard issue'—it should not be in anyone's back yard. And we also need to think long-term, even if our city is not a center of drilling—injecting millions of gallons of water and chemicals at high pressure into the earth can't be good. Asbestos and smoking was once also considered safe. Fracking is not worth the risk."
All four councilmembers in attendance voted in favor of the ban including Mayor Lili Bosse, Vice Mayor Julian A. Gold M.D., Councilmember John A. Mirsch and Councilmember William W. Brien M.D.
"We congratulate the Beverly Hills City Council for passing a ban on fracking and related toxic extraction techniques. Given its proximity to oil and gas activity, it makes sense for Beverly Hills to join the growing number of cities and counties that have acted to protect their residents from severe health, safety and environmental impacts," said Brenna Norton, Southern California organizer of Food & Water Watch. "We look forward to seeing this ordinance take effect and setting a positive example for other communities and Gov. Brown, who should immediately enact a statewide moratorium to protect all Californians."
Food & Water Watch has organized support for efforts to restrict fracking across California since launching its campaign to ban fracking in the state in May of 2012.
Many other local governments have also recently recognized that these production methods pose an unacceptable risk to the general public welfare of citizens, and an immediate halt to these practices is needed to safeguard our air, water, health and climate. Carson and Santa Cruz County have already put a temporary prohibition on oil and gas activity in place, and many other localities have begun the process of drafting ordinances (such as Los Angeles, Compton and Culver City) or passing voter initiatives (such as San Benito County and Butte County) that will prohibit certain types of oil and gas activity.
In addition to Beverly Hills residents, residents from Los Angeles already affected by extraction activities—West Adams, Figueroa Corridor and Carson—spoke at the meeting to stand in solidarity with Beverly Hills residents fighting for a fracking ban.
"The City Council's vote to ban hydraulic fracturing, acidization and well-stimulation treatments in the city of Beverly Hills is a step in the right direction," said Ashley Kissinger, project manager from Esperanza Community Housing Corporation. "At the AllenCO site in South Los Angeles, residents have felt the effects of spontaneous nose bleeds, lingering headaches, chronic fatigue, dizziness and loss of smell for three years. Families have been in and out of emergency rooms due to these burdening symptoms, which are all relative to chronic exposures to hydrocarbons. The city of Beverly Hills gives us hope that more cities, in California and nationwide, will initiate similar bans and prioritize the community's health over potential profit."
Lead volunteer activist on the campaign Lauren Steiner, who has lived and worked in and adjacent to Beverly Hills for 28 years, praised the vote, saying she is "thrilled that the Beverly Hills City Council has seen through the false dichotomy put forth by Big Oil: in order to have energy independence and jobs, we must frack. They placed the health and safety of their constituents first. I only wish Gov. Brown would do the same and ban fracking in the state. He should support Stanford professor Mark Jacobson's plan for California to be 100 percent dependent on clean, renewable energy by 2030. That's how we get real independence from dirty energy sources and many more jobs."
On Monday, the Los Angeles Times editorial board called for a statewide moratorium on fracking until regulators have a better understanding of the seismic impacts a drilling boom could have on the Monterey Shale. The U.S. Geological Survey has reported a link between earthquakes and fracking wastewater injection, including a 5.6-magnitude quake that struck Oklahoma in 2011.
Polls show that the majority of Californians are opposed to fracking. Since the launch of Californians Against Fracking in May 2013, more than 200,000 petitions have been signed urging Gov. Brown to ban fracking in California. Farmers, environmental justice groups, public health advocates, local elected officials, students, celebrities and many others are calling on Gov. Brown to halt fracking in California.
--------
YOU ALSO MIGHT LIKE
Pennsylvania's Top Papers Ignore Controversial 'Forced Pooling' Fracking Law
Court Order Allows Fracking Company to Ban Local Woman From 40 Percent of County
Largest Anti-Fracking Rally in California History Draws Thousands
--------
EcoWatch Daily Newsletter
Related Articles from EcoWatch