Bernie Sanders Would Beat Donald Trump and Other GOP Frontrunners, New Poll Says
Dec. 03, 2015 10:45AM EST
Politics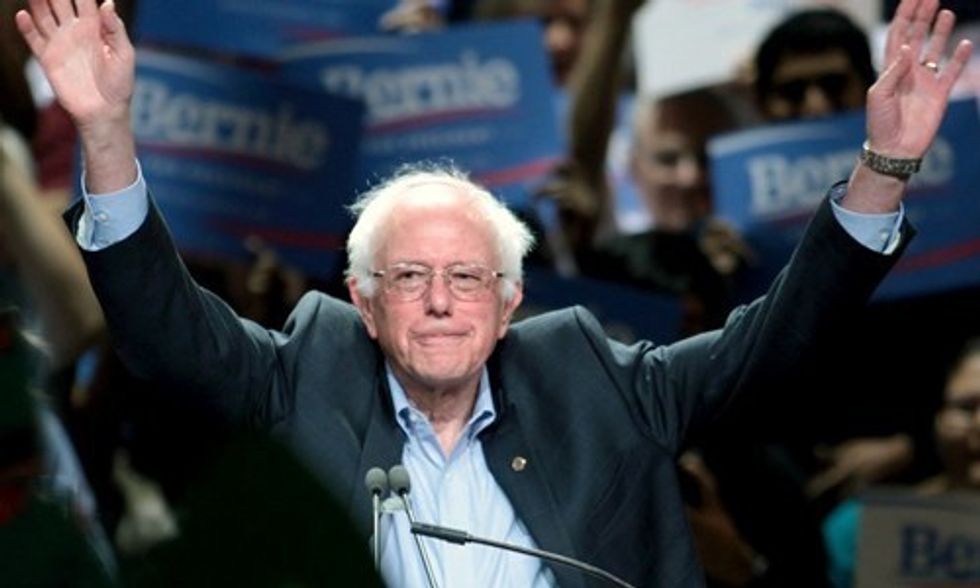 Sen. Bernie Sanders (I-Vt.) would win the 2016 U.S. presidential election against all top Republican candidates, with scores that make him more electable in the general than even former Secretary of State Hillary Clinton, his main rival for the Democratic nomination, according to a new Quinnipiac University poll released Wednesday.
In a match-up against the leading Republican candidates, Sanders leads Sen. Ted Cruz (Texas) by 10 points, Donald Trump by eight points and Ben Carson by six points—while Clinton only leads Cruz by five points and Trump by six.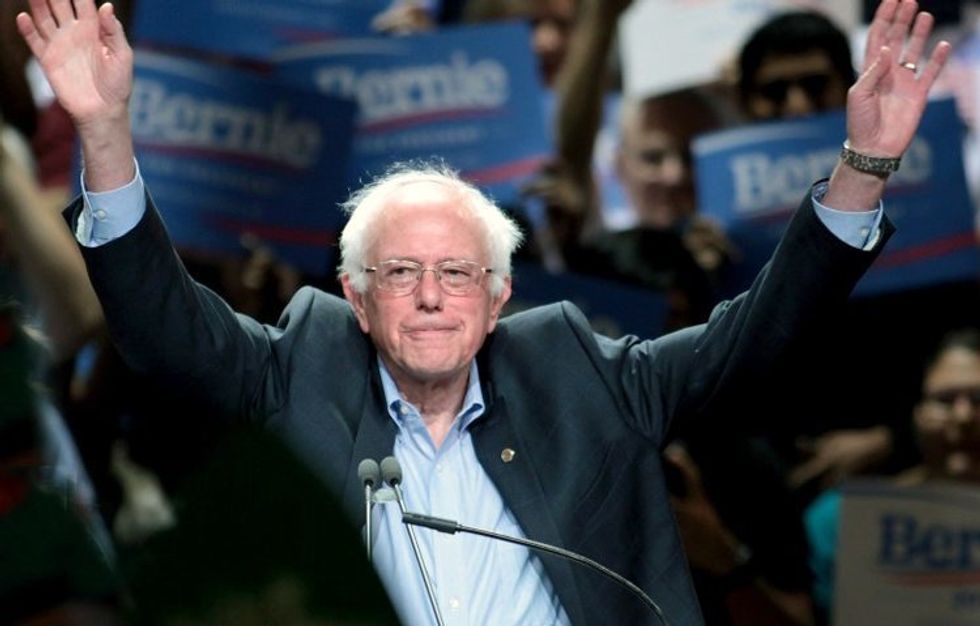 A majority of the 1,453 registered voters surveyed—59 percent—said they saw Sanders as honest and trustworthy, which places him above all other presidential candidates in the same category. Clinton received 60 percent unfavorable ratings on honesty.
Nonetheless, respondents also largely believe that Clinton would win against a Republican nominee in the general election. The poll shows Donald Trump as the party's current frontrunner, claiming 27 percent of Republican voters.
"It doesn't seem to matter what he says or who he offends, whether the facts are contested or the 'political correctness' is challenged, Donald Trump seems to be wearing Kevlar," said Tim Malloy, assistant director of the Quinnipiac University Poll, adding that Clinton and Sanders "have to be hoping Trump is the GOP's guy."
The poll follows other recent surveys that indicate a majority of voters favor Sanders over any GOP candidate. While he's still behind Clinton among Democratic voters, Sanders' position currently mirrors that of President Barack Obama at the same stage in the 2008 election, as journalist H.A. Goodman pointed out on Monday.
The university surveyed 1,453 registered voters nationwide with an error margin of +/- 2.6 percentage points.
YOU MIGHT ALSO LIKE
Bernie Sanders: GOP Candidates Care More About Koch Money Than 'Preserving the Planet for Our Children'
Michael Mann: This GOP Presidential Candidate 'Understands Less About Science Than the Average Kindergartner'
Prince Harry's Moving Photos From Africa Trip Show Brutal Reality of Poaching
Exxon Targets Journalists Who Exposed Massive Climate Cover Up
EcoWatch Daily Newsletter
Related Articles from EcoWatch
Recent Stories from EcoWatch