Ben & Jerry's Teams Up With Tesla to Encourage Fans to Join the Climate Movement
May. 28, 2015 09:27AM EST
Business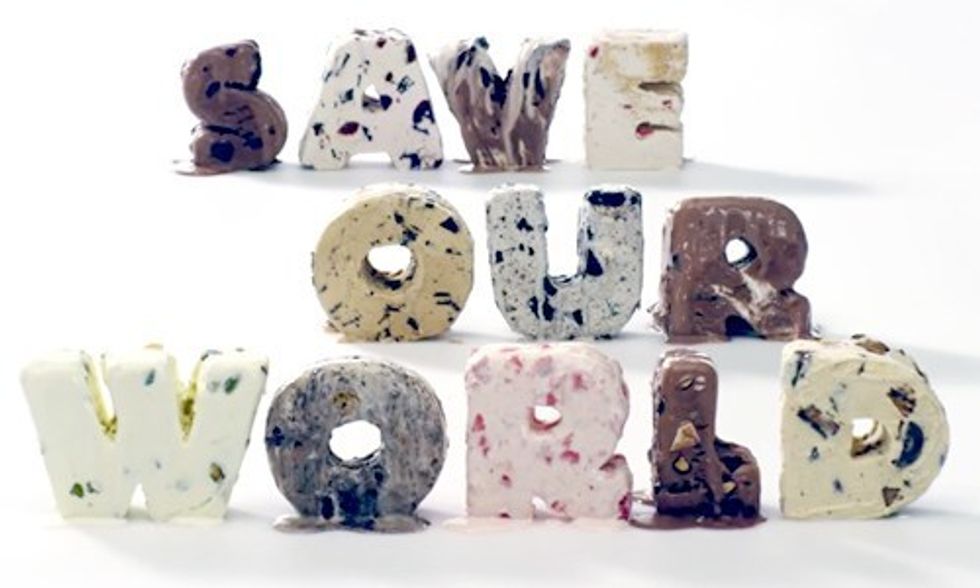 Vermont-based ice cream company Ben & Jerry's has a long track record of social justice and environmental activism, taking strong stands on issues such as GMO labeling and marriage equality.
"We've advocated for a broad range of causes over the years, and climate change is one we take particularly seriously," says the company. "While we've been working tirelessly at cleaning up our own act and spreading the word around the world, we recognize that there's power in numbers and know that our passionate fans hold the greatest potential for positive change."
Watch what happens when ice cream is just 2 degrees warmer than it should be:
[youtube https://www.youtube.com/watch?list=PLod_QHR_SXj2Hxw0mHke43JGcVKsgphu3&v=80NLPNHpm0k expand=1]
The company has already analyzed its own production process to find ways to cut its own environmental impact and it's working with its suppliers to help them do the same.
Now, to call attention to the UN Climate Summit in Paris at the end of the year, the company has created a new ice cream flavor, Save Our Swirled, a flavor it calls "Unlike any Ben & Jerry's flavor before it." Its base is raspberry ice cream, with marshmallow and raspberry swirls and dark and white fudge ice cream cones.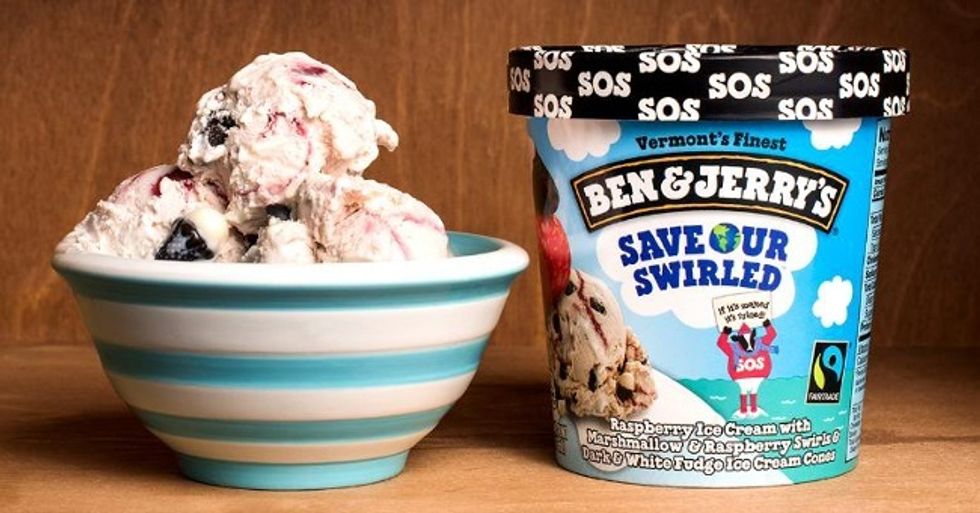 "The road to Paris is where we need to concentrate our influence," says Ben & Jerry's CEO Jostein Solheim. "Next summer, world leaders will gather in Paris in an attempt to make sure we get this math right. We must build unrelenting pressure on our political leaders to do something they've been unwilling to do so far: lead."
The company explains how this flavor tells the story of climate change:
"Dig out a chunky spoonful and you can't help but notice the unique dark and white fudge ice cream cones that appear to be melting," it says. "Our stance on climate change and our ice cream is one in the same: If it's melted, it's ruined! It's a climate change message you can't ignore."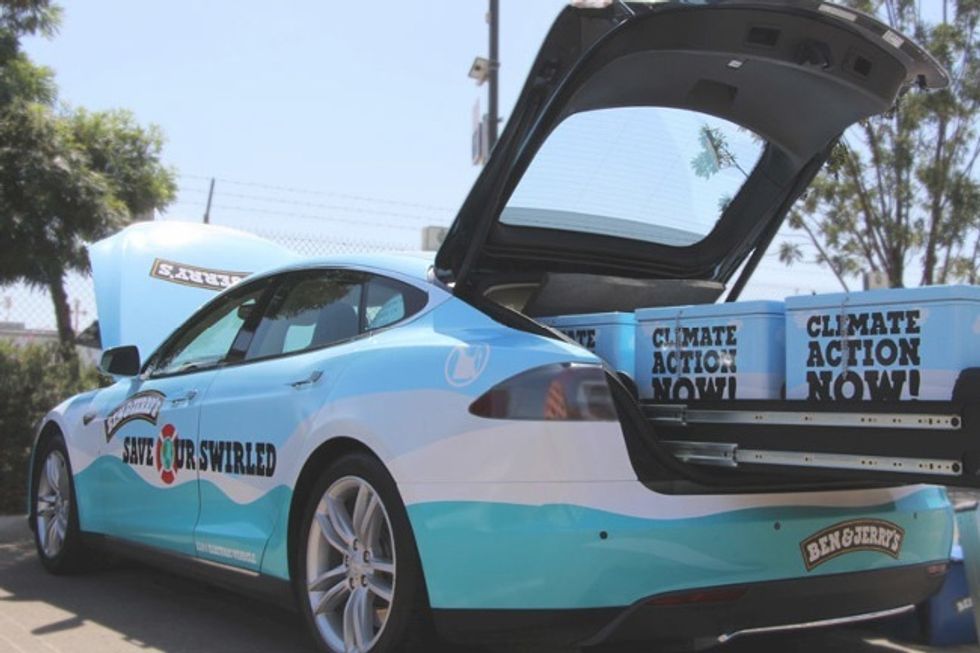 Ben & Jerry's has hooked up with another environmentally friendly company to introduce the flavor. Pioneering electric vehicle company Tesla Motors will power the Save Our Swirled tour. An all-electric Tesla Model S will travel across the country all summer to dispense free samples at various Ben & Jerry's locations. Global activist group Avaaz is also a partner in the launch.
"When we set out to find the ice cream vehicle of the future, we had two goals in mind: low environmental impact and high ice cream capacity," says Ben & Jerry's. "The roomy 66.3 cubic feet makes [the Tesla Model S] one of the larger fully electric vehicles available, making it perfect for packing it full of ice cream for our 8,000+ mile road trip."
It's a mission with a real purpose.
"We are encouraging our fans in more than 35 nations around the world to take action and ensure that the UN climate talks in Paris end in success, with a plan for real and urgent action on climate change," says the company. "A global shift to 100% clean energy by 2050 and complete phase-out of carbon pollution isn't just nice, it's a necessity."
YOU MIGHT ALSO LIKE
Which Country Will Be First to Go Completely Underwater Due to Climate Change?
Jon Stewart: Climate Change to Blame for Allergies Getting Worse Each Year
8 Reasons to Be Optimistic About the Climate Movement in 2015
EcoWatch Daily Newsletter
Related Articles from EcoWatch
Recent Stories from EcoWatch