Beijing Awarded 2022 Winter Olympics Despite No Snow and Toxic Air Pollution
Aug. 01, 2015 10:03AM EST
Climate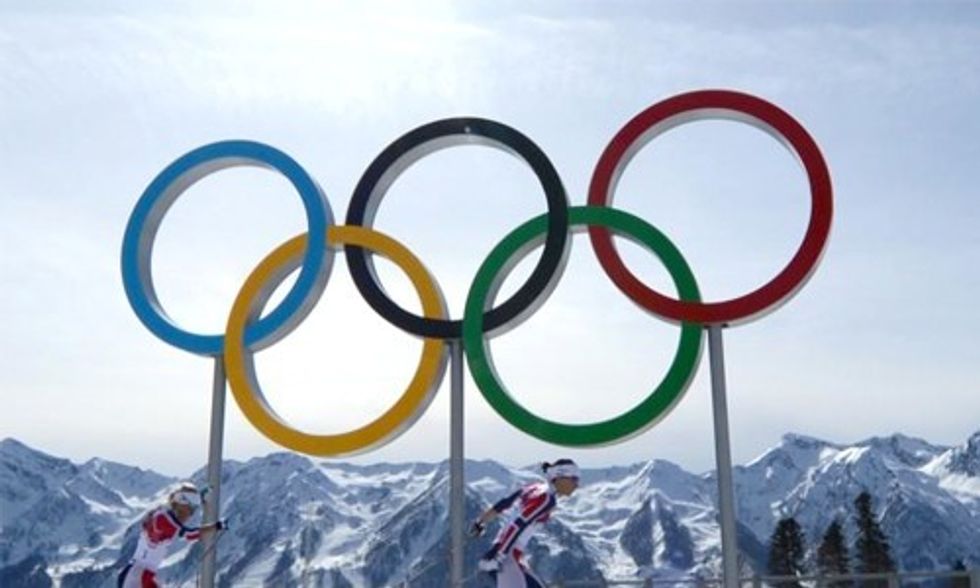 A recent AP investigation revealed that Rio de Janeiro's waterways in which Olympic athletes will compete next summer are so contaminated with human feces that they risk becoming violently ill and unable to compete in the games. Many athletes have already fallen ill who are training on or in the water, and many more are sure to become sick as athletes take part in qualifying events in the water beginning this weekend.
BREAKING Beijing will host the 2022 Winter Olympics. http://t.co/OiaABPT2F5 pic.twitter.com/guHfZfyGB9

— CNN International (@cnni) July 31, 2015
The city's atrocious water quality persists despite the fact that Brazilian officials vowed to clean up the city's waterways ahead of the games. International Olympic Committee President Thomas Bach told reporters this week that "some cleaning measures have begun already and others will be applied just before and during the Games," according to Voice of America. So, there is still hope for water quality to improve for athletes. But addressing the waste management system of a city whose population has hit a staggering 12 million is no small feat and sanitation projects are behind schedule.
So, now that Beijing was chosen Friday as the host city for the 2022 Winter Olympics, it begs the question, will Beijing succeed where Rio has failed? The Chinese capital city has been down this road before. It vowed to clean its dangerously polluted air ahead of the 2008 Summer Olympics, which it did manage to accomplish while the games were going on, but only through temporary measures such as closing factories and banning cars from the roads. But a wildly viral film on China's massive air pollution problem, which aired earlier this year, shows that Beijing's toxic smog has not gone away. In fact, cancer has become one of  the leading causes of death in the city and throughout the country due to its abysmal air quality, according to Dr. David Suzuki.
Of course, in vying to secure its bid to host the 2022 Olympics, Beijing officials again made promises to clean the air. Last month, Beijing mayor Wang Anshun said the city will take "effective measures" to tackle air pollution and vowed to be up to the World Health Organization's air quality standards by 2020. Wang said that clean air is not only important for the games, but also for public health.
But maybe things will be different this time around. "Beijing has invested $130 billion in more than 80 measures to reduce pollution from primary sources, including fuel oil, coal, industrial emissions and construction dust," reports China Daily. And the measures seem to be working. The Beijing Municipal Bureau of Environmental Protection reported that air pollutants declined 17 percent in May from the same period last year. The city still has a long way to go, but city officials say they plan to do even more in the seven years leading up to the games, including further investment and more than 500 measures.
There's one other small issue with Beijing hosting the Olympics: not much snow. The areas outside of Beijing which will host alpine skiing, freestyle skiing, snowboarding and Nordic skiing "have minimal annual snowfall and for the Games would rely completely on artificial snow," reports Business Insider. "There would be no opportunity to haul snow from higher elevations for contingency maintenance to the racecourses so a contingency plan would rely on stockpiled man-made snow."  
When the Winter Olympics will be held in a city with no snow: #Beijing2022 pic.twitter.com/xYSMfD00sT

— TrivWorks (@TrivWorks) July 31, 2015
Snow? Mountains? Human Rights? Doesn't matter! #Beijing2022 CNN: http://t.co/8vmjW5YGRk pic.twitter.com/epYH43LQe8

— Manuel Veth (@homosovieticus) July 31, 2015
YOU MIGHT ALSO LIKE
AP Investigation Reveals Olympic Athletes Will Swim in 'Raw Sewage' in Rio Waterways
Hillary's Horror Video Bashes GOP Climate Deniers
Halfway to Hell: Global Temperatures Hit Critical Point, Warn Scientists
EcoWatch Daily Newsletter
Recent Stories from EcoWatch