Beauty Is Nature's Tool for Survival (Prepare to Be Wowed)
Imagine that you had a film camera running 24 hours a day, 7 days a week for more than 32 years.
Welcome to the world of award-winning producer, director and cinematographer Louie Schwartzberg.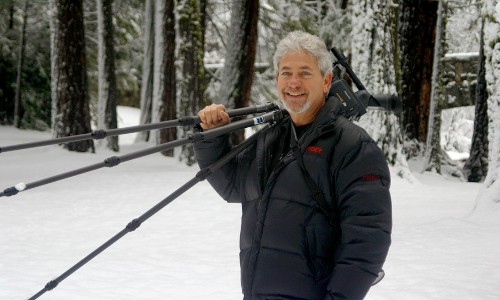 The filmmaker, moved by the wonder and joy of watching plants grow and clouds move, took to time-lapse, high-speed and macro cinematography, so that others could similarly be spiritually moved and transformed by the beauty of the natural world around them. He makes the invisible visible.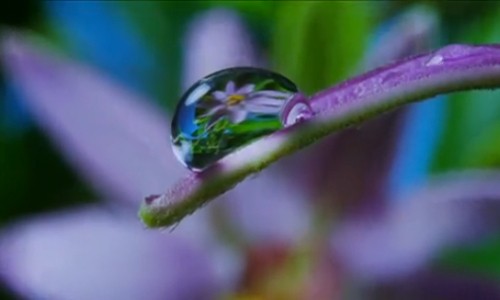 Still from a Schwartzberg TED talk.
"I love to explore things that the human eye can't see," says Schwartzberg. And through his camera work, he offers audiences a stunning, intimate, high-definition glimpse of nature.
Schwartzberg talks with the Green Divas about his three-decade-long career, including his recent film Wings of Life, a feature-length documentary for Disneynature, narrated by Meryl Streep.
Recognized for their importance this week—National Pollinator Week—pollinators are crucial for the food we eat, to our survival. Wings of Life pays homage to (and offers a glimpse into the hidden world of) bees, bats, hummingbirds and butterflies, including the precarious relationship they have with flowers. "Beauty is nature's tool for survival," reflects Schwartzberg.
You can see some beautiful, mind blowing images in Schwartzberg's TED talks.
Here he explores the intersection between technology, art and science, curiosity and wonder. And through time-lapse, high-speed and macro filming, the anatomy of Earth is brought to life.
Schwartzberg describes his greatest satisfaction as creating works that have a positive effect on the future of Earth: "I hope my films inspire and open people's hearts … If I can move enough people on an emotional level, I hope we can achieve the shift in consciousness we need to sustain and celebrate life."
A coalition of conservation groups and others announced Thursday that a historic number of comments and petitions of support have been submitted to the U.S. Department of the Interior in support of Bears Ears National Monument. Despite the entirely inadequate 15-day comment period ending on May 26, more than 685,000 comments in support of Bears Ears National Monument have been collected.
Keep reading...
Show less
Rink Glacier in western Greenland, with a meltwater lake visible center. NASA/OIB
Scientists have had their eyes on Greenland as its iconic glaciers have begun disappearing due to a warming climate. But, what they didn't expect to see was a whole new type of melting.
Keep reading...
Show less
Mountain View Fire
By Lena Moffitt
An oil tanker in Mead, Colorado exploded, killing one and injuring three on Thursday. Authorities are continuing to investigate the cause of the explosion.
Keep reading...
Show less
Banner created by Alliance for Climate Education
Keep reading...
Show less
Twenty-two GOP senators sent a letter Thursday urging Donald Trump to pull out of the Paris agreement. They argued remaining in the deal could "upend" the administration's ability "to fulfill its goal of rescinding the Clean Power Plan."
Keep reading...
Show less
By Cheryl Johncox
The Federal Energy Regulatory Commission (FERC) rejected on Thursday Energy Transfer Partners' request to resume horizontal directional drilling at two sites for its Rover fracked gas pipeline. This rejection comes after numerous leaks into Ohio's wetlands, and Clean Air and Clean Water act violations. FERC has halted the process at only eight locations of the 32 where drilling is taking place under Ohio's wetlands and streams.
Keep reading...
Show less
By Nadia Prupis
A majority of people in eight countries say they are ready to change their lifestyles if it would prevent climate catastrophe, a survey on global threats released Wednesday found.
Keep reading...
Show less
May. 25, 2017 01:55PM EST
Bill Maher is sick of billionaires' obsession with Mars, more like "Mars-a-Lago," he said.
In a new animation produced by ATTN:, the popular talk show host of Real Time, discusses the perils of our planet, including how "climate change is killing us."
Keep reading...
Show less