This website uses cookies to ensure you get the best experience while browsing it. By clicking 'Got It' you're accepting these terms.
Beauty Is Nature's Tool for Survival (Prepare to Be Wowed)
Jun. 19, 2014 03:34PM EST
Imagine that you had a film camera running 24 hours a day, 7 days a week for more than 32 years.
Welcome to the world of award-winning producer, director and cinematographer Louie Schwartzberg.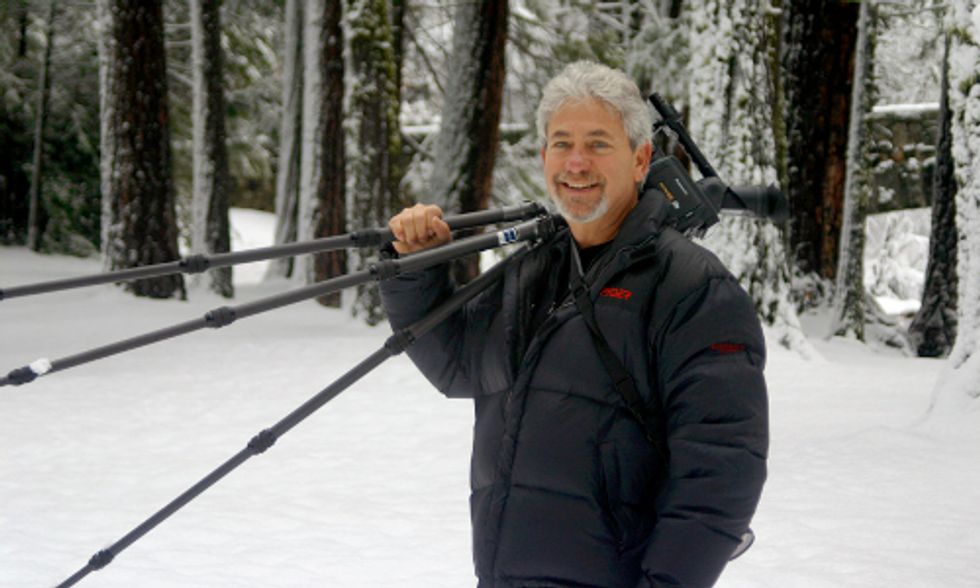 The filmmaker, moved by the wonder and joy of watching plants grow and clouds move, took to time-lapse, high-speed and macro cinematography, so that others could similarly be spiritually moved and transformed by the beauty of the natural world around them. He makes the invisible visible.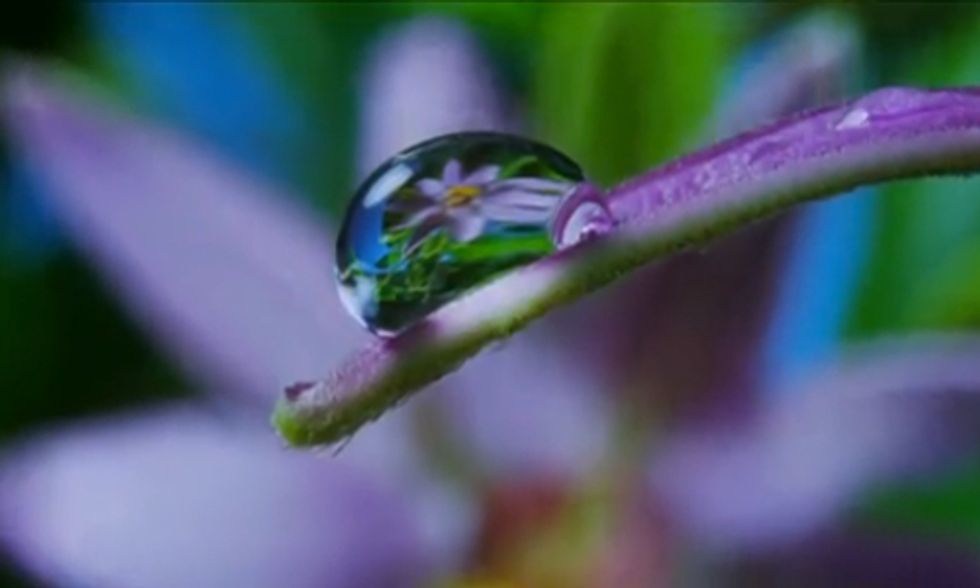 Still from a Schwartzberg TED talk.
"I love to explore things that the human eye can't see," says Schwartzberg. And through his camera work, he offers audiences a stunning, intimate, high-definition glimpse of nature.
Schwartzberg talks with the Green Divas about his three-decade-long career, including his recent film Wings of Life, a feature-length documentary for Disneynature, narrated by Meryl Streep.
Recognized for their importance this week—National Pollinator Week—pollinators are crucial for the food we eat, to our survival. Wings of Life pays homage to (and offers a glimpse into the hidden world of) bees, bats, hummingbirds and butterflies, including the precarious relationship they have with flowers. "Beauty is nature's tool for survival," reflects Schwartzberg.
You can see some beautiful, mind blowing images in Schwartzberg's TED talks.
Here he explores the intersection between technology, art and science, curiosity and wonder. And through time-lapse, high-speed and macro filming, the anatomy of Earth is brought to life.
Schwartzberg describes his greatest satisfaction as creating works that have a positive effect on the future of Earth: "I hope my films inspire and open people's hearts … If I can move enough people on an emotional level, I hope we can achieve the shift in consciousness we need to sustain and celebrate life."
EcoWatch Daily Newsletter
Ocean pollution concept with plastic and garbage.
Anton Petrus
/ Moment / Getty Images
Nestlé cannot claim that its Ice Mountain bottled water brand is an essential public service, according to Michigan's second highest court, which delivered a legal blow to the food and beverage giant in a unanimous decision.
A number of supermarkets across the country have voluntarily issued a recall on sushi, salads and spring rolls distributed by Fuji Food Products due to a possible listeria contamination, as CBS News reported.
A U.S. Border Patrol agent gathers personal effects from immigrants before they are transferred to a McAllen processing center on July 02, 2019 in Los Ebanos, Texas. John Moore / Getty Images
Poverty and violence in Central America are major factors driving migration to the United States. But there's another force that's often overlooked: climate change.
Retired Lt. Cmdr. Oliver Leighton Barrett is with the Center for Climate and Security. He says that in Guatemala, Honduras and El Salvador, crime and poor economic conditions have long led to instability.
"And when you combine that with protracted drought," he says, "it's just a stressor that makes everything worse."
Barrett says that with crops failing, many people have fled their homes.
"These folks are leaving not because they're opportunists," he says, "but because they are in survival mode. You have people that are legitimate refugees."
So Barrett supports allocating foreign aid to programs that help people in drought-ridden areas adapt to climate change.
"There are nonprofits that are operating in those countries that have great ideas in terms of teaching farmers to use the land better, to harvest water better, to use different variety of crops that are more resilient to drought conditions," he says. "Those are the kinds of programs I think are needed."
So he says the best way to reduce the number of climate change migrants is to help people thrive in their home countries.
Reporting credit: Deborah Jian Lee / ChavoBart Digital Media.
Reposted with permission from Yale Climate Connections.
Chris Pratt arrives to the Los Angeles premiere of "Jurassic World: Fallen Kingdom" on June 12, 2018 in Los Angeles, California. Michael Tran / FilmMagic / Getty Images

Chris Pratt was called out on social media by Game of Thrones star Jason Momoa after Pratt posted an image "low key flexing" with a single-use plastic water bottle.