Be an H20 Hero—Pick up a Watershed Community Calendar
Oct. 06, 2011 09:50AM EST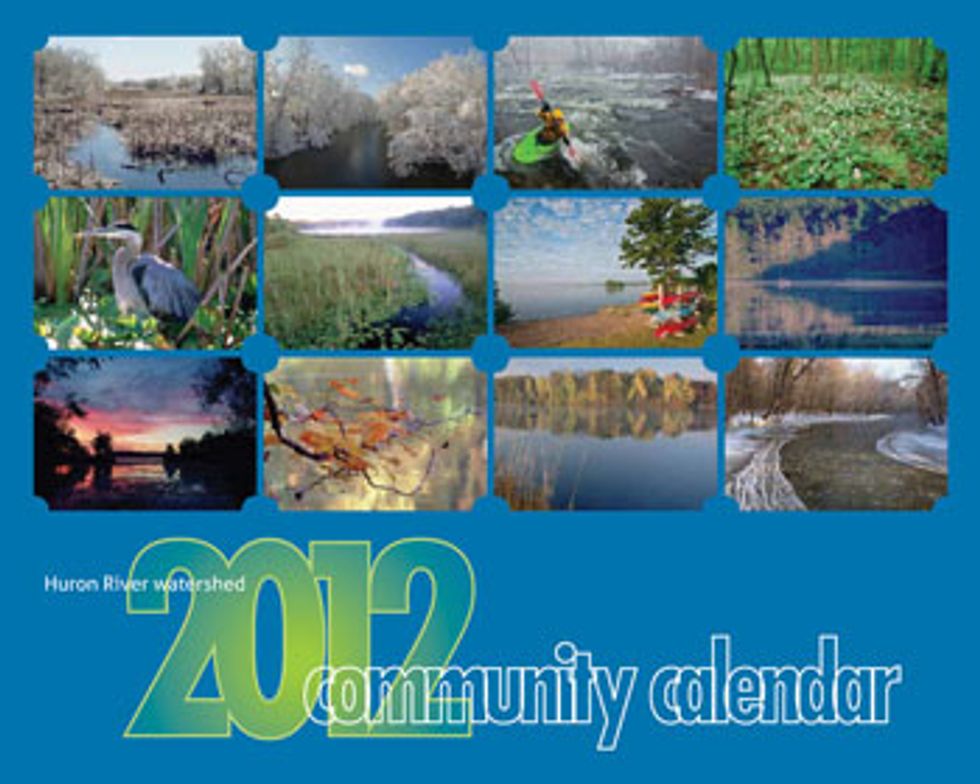 The 2012 calendar features stunning watershed photography from local photographers Marc Akemann, Keith Matz and Ted Nelson and 12 months of tips for protecting the Huron River.
This year, Huron River Watershed Council and the community sponsors are asking calendar recipients to participate in an online survey. The survey will help us evaluate our past education efforts and will set the direction for our future outreach programming throughout the watershed. We hope to learn what watershed residents know about preventing water pollution.
Get your calendar for free from HRWC.
Pick one up M-F, 9am-5pm at the NEW Center, 1100 N. Main Street, Ann Arbor.
Or go to the customer service desk at the following community locations:
Barton Hills Village
Brighton Township
City of Ann Arbor*
City of Brighton*
City of Ypsilanti
Livingston County Drain Commission
Livingston County Road Commission
Marion Township
Pittsfield Township
Village of Dexter
Village of Pinckney
Washtenaw County Road Commission
Washtenaw County Water Resources Commissioner's Office
Ypsilanti Township
*Ann Arbor and Brighton have mailed calendars directly to residents.
HRWC can also mail your calendar to you for a $5 charge to cover postage and handling. Submit your request by mail with a check payable to HRWC. Attn: Pam Labadie, HRWC, 1100 N. Main Street, Ann Arbor, MI 48104.
Help HRWC and your community protect the Huron River. Your participation in the survey is very important to us.
Whether or not you've seen our ads, tip cards or calendar, we need as many people as possible to take the survey.
For questions, contact Pam at [email protected], (734) 769-5123 x 602.
For more information, click here.
EcoWatch Daily Newsletter