Battle Over Coal Trafficking Heats Up at Hearing
Dec. 05, 2012 09:11AM EST
Energy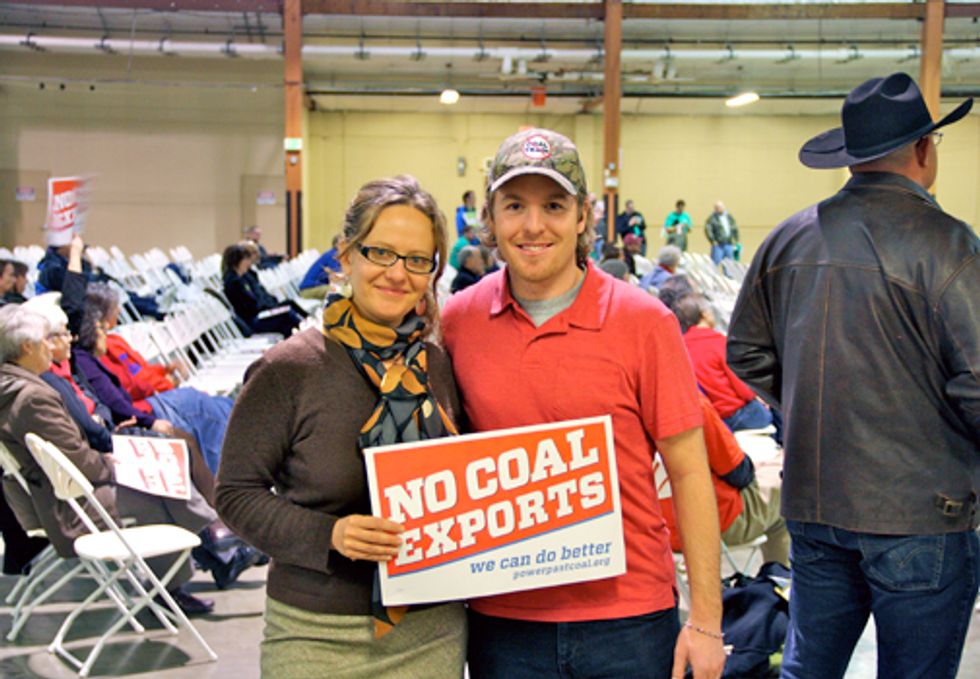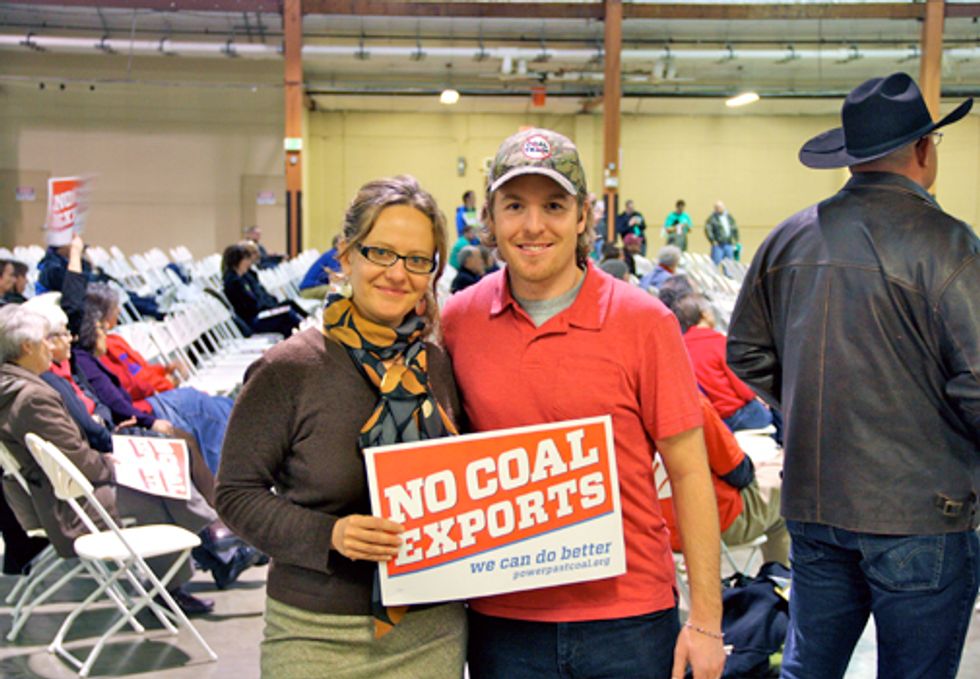 On Dec. 4 in Spokane, Washington, more than 800 people packed the Spokane County Fairgrounds for the fifth of seven scheduled public hearings on the proposed Cherry Point coal terminal in Whatcom County. Nearly 700 people showed up to oppose the construction of the largest coal export terminal in North America.
Included in opposition were citizens from Washington, Idaho, Oregon, Wyoming and Montana, including tribal leaders, farmers and a very inspiring fourth grader who garnered the only permitted applause of the afternoon.
We were simultaneously inspired and outraged by what happened in Spokane last night. On one hand, the overwhelming passion, perseverance and diversity of those who spoke in opposition was moving, but on the other hand the misguided frustration and short-term interests of those in favor was demoralizing. Here are some of our frustrations from yesterday:
The Army Corps of Engineers is attempting to improperly limit the scope of the environmental analysis to short-term local impacts although we are talking about increased consumption of a fossil fuel that is wreaking havoc on our climate.
Coal export investors paid temporary workers to stand in line starting at 6 a.m. to hijack the public process and take speaking slots away from concerned citizens.
The overly simplistic dichotomy that this decision is a choice between jobs or the environment.
The belief by coal supporters that it is okay to destroy the global climate and hurt millions of people by burning more coal as long as the project provides a few hundred jobs.
A lack of critical mass urgency to do what needs to be done, and can be done, to protect our climate so that future generations have a safe and healthy planet.
But we don't want to focus on the most frustrating aspects of last night's hearing, we want to tell you why it inspired us and renewed our faith in the goodness, intelligence and fair-mindedness of our fellow citizens.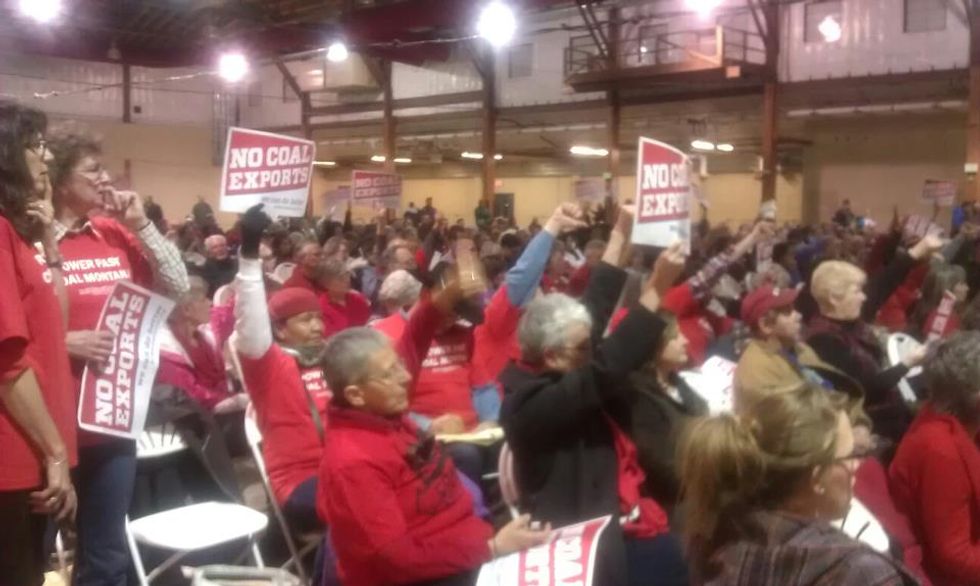 We saw hundreds of people give up their usual Tuesday night activities with friends and family to stand up for the future of our planet. It was profoundly humbling to be a part of the growing global citizens movement to disenthrall ourselves from a dangerous addiction to fossil fuels. We heard moving testimony from elected officials, doctors, tribal members, community groups, business owners, farmers, ranchers and environmental groups. We were proud to add to that testimony with words from our Waterkeepers in India, Bangladesh and China.
The unified message brought forward by those of us who spoke out against the lunacy of the Cherry Point coal export terminal was:
The scope of the Environment Impact Statement must take into account every community impacted by the mining, transport and burning of coal.
Opposition to coal trafficking stems from a broad base of authentic citizen support that genuinely wants to transition away from planet-killing fossil fuels and create jobs in renewable energy.
Scientific evidence conclusively shows that the pollution from coal burned in India and China will harm people, waterways and fisheries in the Pacific Northwest with mercury and fine particulates that rob children of IQ points and cause respiratory disease.
This decision is far more complex than a simple and unhelpful jobs-vs-environment dichotomy, it is a decision that has global impacts in a quickly changing world.
Fifty years from now, future generations will look back at us and note who fiddled while the planet burned, who poured gas on the fire and who did their best to put it out. It was profoundly humbling to stand in solidarity with so many people last night who were willing to pick up the hose and try their best to put out the fire. We look forward to upcoming hearings in Portland, Oregon on Dec. 6, Vancouver, Washington on Dec. 12 and Seattle, Washington on Dec. 13, when more people will come together to combat the global conflagration that awaits us if we continue mining, transporting and burning coal.
Visit EcoWatch's COAL EXPORTS page for more related news on this topic.
--------
Click here to sign stop coal exports.

EcoWatch Daily Newsletter
Related Articles from EcoWatch
Recent Stories from EcoWatch