This website uses cookies to ensure you get the best experience while browsing it. By clicking 'Got It' you're accepting these terms.
Battle for Democracy in Fracking Fight Continues in Colorado
Sep. 10, 2014 12:38PM EST
Energy
The battle between citizens concerned about health, safety and the environment and corporate fossil fuel interests continues to escalate in Colorado. Increasingly the battle is also about how much control citizens can exercise through the democratic process over what goes on in their own communities.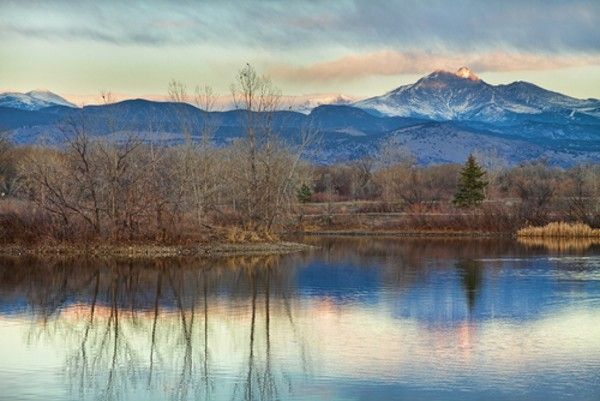 Photo credit: Shutterstock
In the latest skirmish in what's looking like a long war, a group of organizations filed an appeal today to uphold a fracking ban passed by voters in Longmont, Colorado in 2012. It's one of several such ballots measures passed in the state, including in Boulder, Lafayette and Fort Collins, despite millions spent by the fossil fuel industry to defeat them.
District court judge D.D. Mallard struck down Longmont's ballot measure in July in a challenge brought by the Colorado Oil and Gas Association, finding that the state's ability to develop its oil and gas resources trumped citizen concerns. She wrote, "While the court appreciates the Longmont citizens' sincerely held beliefs about risks to their health and safety, the court does not find this is sufficient to completely devalue the state's interest."
"The people voted to keep fracking away from their homes, schools and parks, and their will should be honored," said Eric Huber, Sierra Club senior managing attorney. "We believe the judge made a mistake in elevating the oil and gas industry over local interests, and trust the court of appeals will see things differently."
In addition to the Sierra Club, Earthworks, University of Denver Law Clinic, Our Longmont and Food & Water Watch are part of the coalition fighting to uphold the voters' decision.
"When a community chooses not to host fracking, they shouldn't be sued," said Earthworks' energy program director Bruce Baizel. "That's what this appeal is about, it's what the ballot initiatives were about, and it's what the governor's blue-ribbon commission must remember. It's common sense." 
The fracking ban remains in place during the appeals process, but the governor's blue ribbon commission has opened up another front in the war.
The commission was the result of an agreement between Governor John Hickenlooper and Congressman Jared Polis (CO-2), both Democrats. Polis was spearheading a drive to place two anti-fracking measures on the state ballot, but withdrew them when the governor agreed to establish the commission.
This week Hickenlooper announced the 19 panel members, chosen from more than 300 applicants. Although there are voices on the panel for stronger fracking regulations, many anti-fracking advocates remained unimpressed.
"None of the people appointed to this commission were involved in the local elections in 2013 in which four cities voted to ban or postpone fracking," said Fort Collins environmental activist Gary Wockner. "This committee simply does not represent the diversity of Colorado or the people who pushed the issue forward in the first place."
Nonprofit citizen journalism outlet Watchdog Wire Colorado suggested the commission might give the impression of being biased.
"The membership of the commission is split among industry representatives, environmentalists and politicians," it found. "However, the industry representatives are heavily weighted to large companies, industries that have already shown willingness to support new regulations and Hickenlooper campaign contributors."
Earthworks' Baizel questioned the entire underlying mandate of the commission—"to ensure that Colorado's economy and environment remain healthy and robust," saying that it was missing two critical pieces that should be considered: the local democratic process and the climate.
"Given the limited mandate and commission make-up, it is difficult to see how this last, best attempt at reform of the 'oil and gas trumps everything' regulatory framework will change the larger political push that brought it into being," he said. "Ultimately the true measure of this commission will be simple. If it offers ways that local communities can decide for themselves if they want to live with oil and gas development, it will be a success. Anything short of that will just be howling at the moon."
YOU MIGHT ALSO LIKE
Colorado Judge Strikes Down Longmont's Fracking Ban in Favor of 'State's Interest' in Oil and Gas
Oil and Gas Industry Buys Colorado Fracking Election
Huge Election Victories for Colorado's Anti-Fracking Movement
EcoWatch Daily Newsletter
Artist's conception of solar islands in the open ocean. PNAS
Millions of solar panels clustered together to form an island could convert carbon dioxide in seawater into methanol, which can fuel airplanes and trucks, according to new research from Norway and Switzerland and published in the Proceedings of the National Academy of Sciences journal, PNAS, as NBC News reported. The floating islands could drastically reduce greenhouse gas emissions and dependence on fossil fuels.
Marcos Alves / Moment Open / Getty Images
More than 40 percent of insects could go extinct globally in the next few decades. So why did the U.S. Environmental Protection Agency (EPA) last week ok the 'emergency' use of the bee-killing pesticide sulfoxaflor on 13.9 million acres?
EcoWatch teamed up with Center for Biological Diversity via EcoWatch Live on Facebook to find out why. Environmental Health Director and Senior Attorney Lori Ann Burd explained how there is a loophole in the The Federal Insecticide, Fungicide, and Rodenticide Act under section 18, "that allows for entities and states to request emergency exemptions to spraying pesticides where they otherwise wouldn't be allowed to spray."
Simple swaps that cut down on kitchen trash.
Sponsored
By Kayla Robbins
Along with the bathroom, the kitchen is one of the most daunting areas to try and make zero waste.
View of downtown Miami, Florida from Hobie Island on Feb. 2, 2019.
Michael Muraz / Flickr
The Democratic candidates for president descended upon Miami for a two-night debate on Wednesday and Thursday. Any candidate hoping to carry the state will have to make the climate crisis central to their campaign, as The New York Times reported.
By Sharon Kelly
On Monday, the Wall Street Journal featured a profile of Scott Sheffield, CEO of Pioneer Natural Resources, whose company is known among investors for its emphasis on drawing oil and gas from the Permian basin in Texas using horizontal drilling and hydraulic fracturing, or fracking.
Pexels
By Craig K. Chandler
The federal government has available to it, should it choose to use them, a wide range of potential climate change management tools, going well beyond the traditional pollution control regulatory options. And, in some cases (not all), without new legislative authorization.
Denis Poroy / Getty Images
By Dan Gray
Processed foods, in their many delicious forms, are an American favorite.
But new research shows that despite increasing evidence on just how unhealthy processed foods are, Americans have continued to eat the products at the same rate.
By Sarah Steffen
With a profound understanding of their environmental surroundings, indigenous communities around the world are often cited as being pivotal to tackling climate change.