This website uses cookies to ensure you get the best experience while browsing it. By clicking 'Got It' you're accepting these terms.
Barbie Quits SeaWorld as Jane Goodall Says It 'Should Be Closed Down'
Apr. 29, 2015 11:31AM EST
SeaWorld is still taking a dive two years after the release of the gripping documentary Blackfish, about the company's treatment of killer whales in captivity. Most recently, renowned conservationist and primatologist Jane Goodall has delivered a scathing statement about the theme park. Her sharp words followed Mattel's announcement that it will no longer produce SeaWorld-branded merchandise, including its popular SeaWorld Trainer Barbie dolls.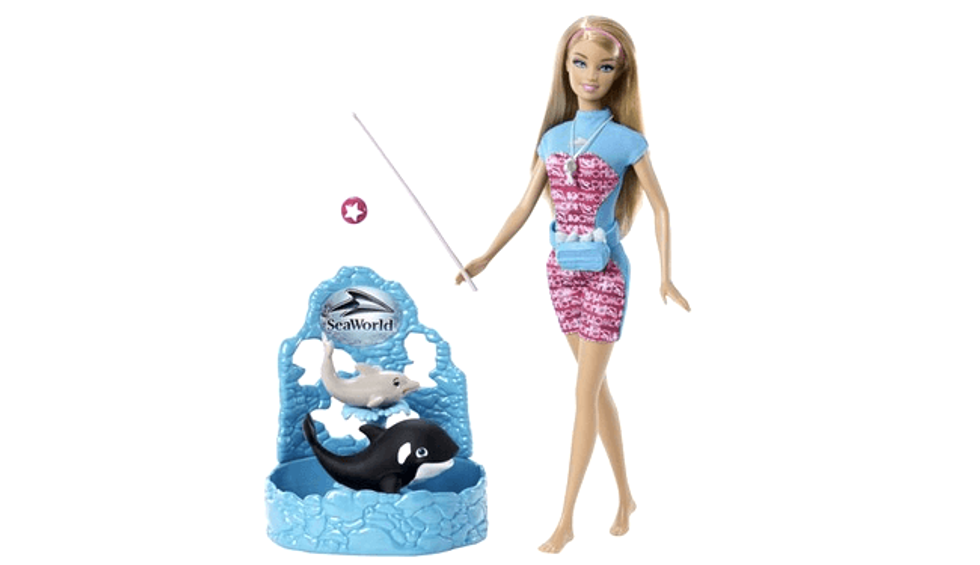 "We are disappointed in Mattel's decision to stop production of the SeaWorld Trainer Barbie," SeaWorld said in a statement. "We are proud that Mattel had chosen to honor the women—and men—at SeaWorld who dedicate their lives to the care and conservation of killer whales and other animals living in our parks. Particularly disappointing is that the decision appears to be based on complaints from PETA, an extremist organization that works to close zoos and aquariums." According to Reuters, the prominent animal rights group had approached Mattel in 2012 to stop making the doll.
Mattel has not commented on why it's ending production of the Trainer Barbie line which launched in 2012. "A number of factors go into a decision like that," spokesman Alex Clark told NBC News. "Their licensing deal expired and we've elected not to renew it."
According to CNN Money, SeaWorld's stock price fallen roughly 48 percent since the documentary debuted. Attendance is down across its 11 parks and destinations.
Despite strongly denying the documentary's claims, Blackfish has spurred a powerful anti-captivity movement that involves a growing list of bold faced names, including Jane Goodall. In an interview with the Huffington Post earlier this week, Goodall said whales and dolphins should never be held in captivity and Seaworld "definitely should be closed down."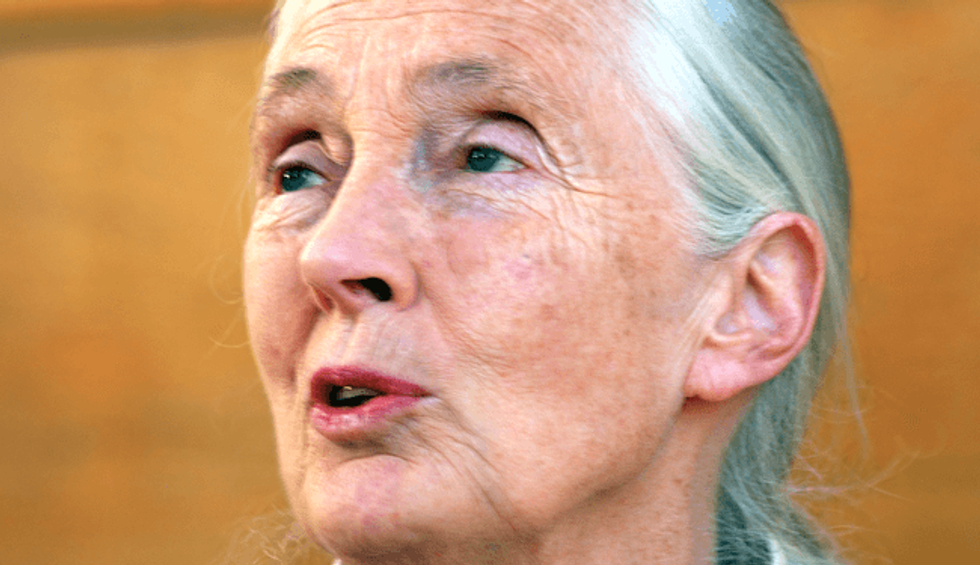 Photo credit: Shutterstock
According to figures from the nonprofit advocacy group Whale and Dolphin Conservation, as of last December, SeaWorld has held 22 orcas in its three U.S. marine parks (Orlando, San Diego and San Antonio), five of which were caught in the wild, the Huffington Post reported.
"It's not only that they're really big, highly intelligent and social animals so that the capture and confinement in itself is cruel," Goodall said, but also "they have emotions like ours."
Goodall, who is considered the world's leading expert on chimpanzees, has spoken on marine animal conservation before. Last May, she urged the Vancouver Aquarium to phase out belugas and dolphins in captivity.
"When they are contained in these tanks ... that is acoustical hell," she told Huffington Post. "The sounds bounce back from the walls of the tank."
SeaWorld has refuted Goodall's claims. "Jane Goodall is a respected scientist and advocate for the world's primates, but we couldn't disagree more with her on this," SeaWorld said in an emailed statement. "Zoos and marine mammal parks like SeaWorld allow people to experience animals in a way that is inspiring and educational."
SeaWorld also tweeted, a link to its website about noise concerns. It reads, "We have worked with independent experts in the field of bioacoustics from Hubbs-SeaWorld Research Institute and the National Marine Mammal Foundation to measure the ambient noise in our environments (including music, etc.). Our underwater noise levels are quieter than the ambient ocean. And those above water sounds don't transfer underwater. So, based on these studies, we are confident the sounds in our environment are not detrimental to the animal's wellbeing."
Goodall hasn't responded yet, but this tweet from PETA was recently retweeted by the Jane Goodall Institute:
Thank you @JaneGoodallInst for speaking out against #SeaWorld! http://t.co/itbE97vHnw RT if you agree w/ her. pic.twitter.com/Z89JoLpkxB

— PETA (@peta) April 28, 2015
Last August, Southwest Airlines also ended its 26-year-long partnership with the company after Blackfish backlash.
YOU MIGHT ALSO LIKE
SeaWorld Whistleblower Tells Jon Stewart 'Morally This is Just Not Right'
How Craigslist Contributes to the Killing of Elephants
EcoWatch Daily Newsletter
Investing in grid infrastructure would enable utilities to incorporate modern technology, making the grid more resilient and flexible. STRATMAN2 / FLICKR
By Elliott Negin
The Royal Swedish Academy of Sciences' recent decision to award the 2019 Nobel Prize in Chemistry to scientists who developed rechargeable lithium-ion batteries reminded the world just how transformative they have been. Without them, we wouldn't have smartphones or electric cars. But it's their potential to store electricity generated by the sun and the wind at their peak that promises to be even more revolutionary, reducing our dependence on fossil fuels and protecting the planet from the worst consequences of climate change.
Two Javan rhinos deep in the forests of Ujung Kulon National Park, the species' last habitat on Earth. Sugeng Hendratno / WWF
The global population of the critically endangered Javan rhinoceros has increased to 72 after four new calves were spotted in the past several months.
A tiger looks out from its cage at a new resort and zoo in the eastern Lao town of Tha Bak on Dec. 5, 2018. Karl Ammann believes the "zoo" is really a front for selling tigers. Terrence McCoy / The Washington Post / Getty Images
Are tigers extinct in Laos?
That's the conclusion of a detailed new study that found no evidence wild tigers still exist in the country.
A group of scientists is warning that livestock production must not expand after 2030 for the world to stave off ecological disaster.
The largest wetland in Africa is in the South Sudan. George Steinmetz / Corbis Documentary / Getty Images Plus
Methane emissions are a far more powerful greenhouse gas than carbon dioxide – about 28 times more powerful. And they have been rising steadily since 2007. Now, a new study has pinpointed the African tropics as a hot spot responsible for one-third of the global methane surge, as Newsweek reported.