This website uses cookies to ensure you get the best experience while browsing it. By clicking 'Got It' you're accepting these terms.
Bankruptcy Filing Shows Arch Coal Funded Climate Denial Group
Mar. 03, 2016 01:35PM EST
Climate
By Nick Surgey, The Center for Media & Democracy
The Energy & Environment Legal Institute (E&E Legal), a group best known for filing lawsuits seeking climate scientists' personal emails, has secretly received funding from Arch Coal, one of the largest coal producers in the U.S. The funding is revealed in documents recently filed as part of the Arch Coal bankruptcy proceedings which list the coal company's creditors.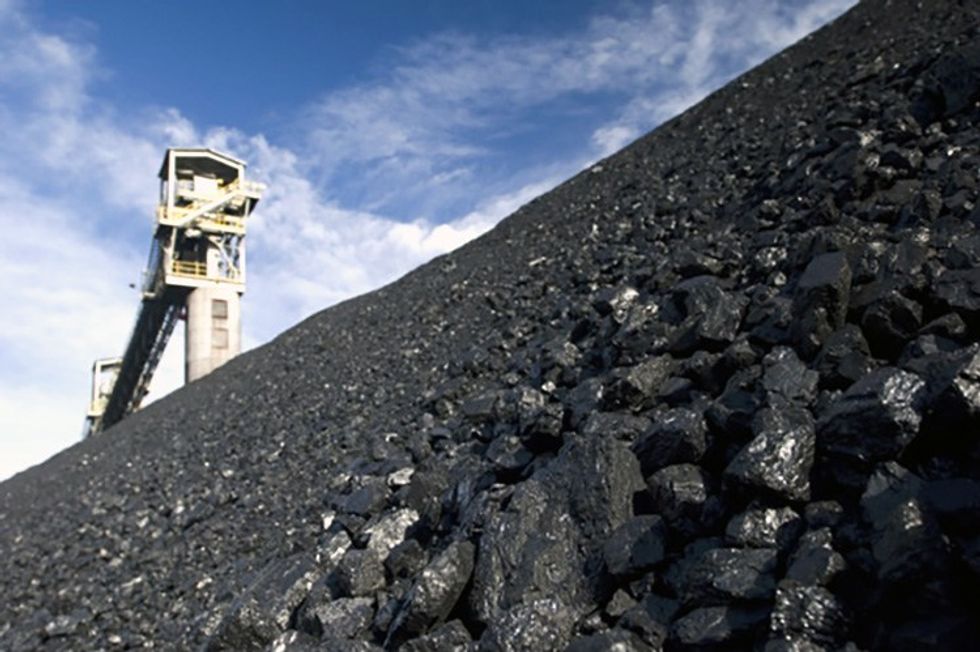 The Energy & Environment Legal Institute, a group best known for filing lawsuits seeking climate scientists' personal emails, has secretly received funding from Arch Coal, one of the largest coal producers in the U.S.
The Arch funding is revealed just months after Alpha Natural Resources, another coal company facing bankruptcy, was identified by The Intercept as providing funding to a group closely connected to E&E Legal, the Free Market Law Clinic, as well as funding directly to E&E Legal's lawyer, Chris Horner. The two organizations share staff and fellows, often working together to bring lawsuits.
Although E&E Legal is listed as a creditor, the Arch Coal court filing does not provide any other details that would indicate the size of the funding nor when any payment or payments were made.
E&E Legal has developed a niche for filing voluminous requests for the emails of climate scientists working at state universities, including their personal emails and for work not yet completed or ready for publication. When E&E Legal doesn't get everything it asks for, it will typically file a lawsuit and take the scientist and university to court.
The Union of Concerned Scientists has said that E&E Legal's tactics amount to the harassment of climate scientists.
In one such case, E&E Legal requested fully 13 years of emails from climate scientists Dr. Malcolm Hughes and Dr. Jonathan Overpeck based at the University of Arizona. The university and the scientists handed over significant quantities of emails, but withheld thousands of others which they said included "prepublication data and drafts." E&E Legal filed a lawsuit against the scientists and the university. The scientists eventually won their case.
Other leading climate scientists, including Michael Mann, James Hansen and Katharine Hayhoe have also been subject to lawsuits from E&E Legal.
"The volume and frequency of the requests from EELI are designed to antagonize leading climate scientists, wasting their time in drawn out and frustrating lawsuits. They frankly have better things to do and that's obviously the point of E&E Legal's campaign" Brendan DeMelle of DeSmogBlog, which tracks and reports on climate change denial groups, told the Center for Media & Democracy by email.
Coal Support for Chris Horner
Chris Horner, E&E Legal senior legal fellow, is the group's lead on its work seeking scientists emails. In 2014, Horner received $110,000 from a group closely tied to E&E Legal, the Free Market Law Clinic, according to the most recently available tax filings for that organization. David Schnare, general counsel at E&E Legal, is also the director at the Free Market Law Clinic.
The bankruptcy filings for Alpha Natural Resources, revealed by The Intercept, showed direct support from that coal company to Chris Horner personally, as well as to the Free Market Law Clinic.
In 2015, the Center for Media & Democracy obtained an invitation and other materials from a private and highly secretive annual coal summit, hosted by the CEOs of five coal companies, including both Arch Coal and Alpha Natural Resources, as well as Alliance Resource Partners, Drummond Company and United Coal Company. Chris Horner was a speaker at the event, which also included then Republican presidential front runner, Jeb Bush.
After the event, attendees received an email signed by each of the five coal company CEOs which hinted at the coal funding for Horner's work: "As the 'war on coal' continues, I trust that the commitment we have made to support Chris Horner's work will eventually create great awareness of the illegal tactics being employed to pass laws that are intended to destroy our industry."
That email, suggests that the coal funding of Chris Horner's work may extend even beyond Arch Coal and Alpha Natural Resources.
"It's very telling to confirm that E&E Legal has received Arch Coal funding since their attacks on climate science and harassment of scientists are just what the coal industry is counting on to survive," DeMelle said.
The E&E Legal Institute's general counsel, David Schnare, did not respond to numerous requests to comment for this article.
YOU MIGHT ALSO LIKE
Trade Rules Trump Climate Action: U.S. Blocks India's Ambitious Solar Plans
World's Carbon Budget Is Only Half as Big as Thought
Why a Rockefeller Donated $400,000 in Exxon Shares to Nonprofits Fighting Climate Denial
Port Rejects Plans to Build Oil Refinery and Propane Export Terminal
EcoWatch Daily Newsletter
A volcano erupts on New Zealand's Whakaari/White Island on Dec. 9, 2019.
Michael Schade / Twitter
A powerful volcano on Monday rocked an uninhabited island frequented by tourists about 30 miles off New Zealand's coast. Authorities have confirmed that five people died. They expect that number to rise as some are missing and police officials issued a statement that flights around the islands revealed "no signs of life had been seen at any point,", as The Guardian reported.
Guardians of the Forest monitor passersby entering Juracal Village in Araribóia Indigenous Reserve, Maranhão, Brazil on Aug. 8, 2015. Bonnie Jo Mount / The Washington Post via Getty Images
Two indigenous leaders were killed in a drive-by shooting in Northeast Brazil Saturday, and two others were injured.
Human activity is smothering the ocean, the largest study of its kind has found, and it poses a major threat to marine life.
Pexels
Up to 20% of people may have a food addiction or exhibit addictive-like eating behavior.
Spiced hot chocolate. Lilechka75 / iStock / Getty Images
Food is the cornerstone of the holiday season. It brings friends and family together to share memories, cultural traditions, and great flavors.