This website uses cookies to ensure you get the best experience while browsing it. By clicking 'Got It' you're accepting these terms.
Avian Flu Epidemic Prompts CDC Warning of 'Potential for Human Infection'
Jun. 03, 2015 09:39AM EST
The U.S. Centers for Disease Control and Prevention (CDC) has released an official advisory to warn health workers and clinicians of the potential for human infection of the devastating avian flu currently ravaging the Midwest.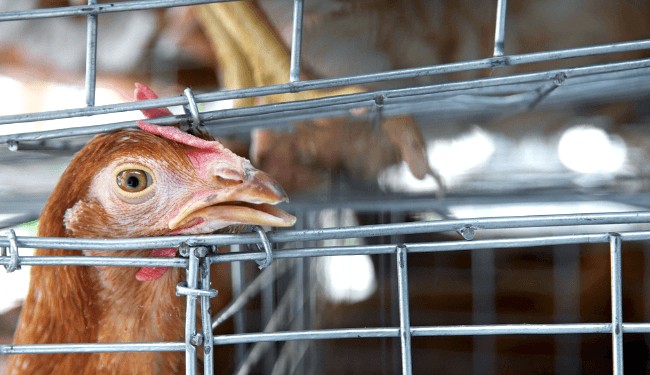 Photo Credit: Shutterstock
To date, the highly pathogenic H5 flu strains have spread to 20 states and forced the slaughter of nearly 45 million birds. It has struck egg-producing chickens in particular and caused egg prices to skyrocket nationwide.
While there have been no cases of human transmission, the purpose of the CDC advisory is "to notify public health workers and clinicians of the potential for human infection with these viruses" and offer recommendations on how to work safely with the infected birds or in infected environments.
The CDC considers the risk to the general public from the avian flu strains (H5N2, H5N8, H5N1) to be low. However, the agency noted that "people with close or prolonged unprotected contact with infected birds or contaminated environments may be at greater risk of infection."
Why is the avian flu killing only CAFO-raised poultry but leaving backyard poultry unaffected? http://t.co/moyMXBv6kd pic.twitter.com/A8xNi50QLg

— Dr. Joseph Mercola (@mercola) June 2, 2015
The agency added that clinicians should consider the possibility of H5 virus infection in persons showing signs or symptoms of respiratory illness and have relevant exposure to infected or potentially infected birds. Health departments have been urged to notify the CDC of any bird flu investigations within 24 hours.
Egg-producers in Iowa, the top egg-producing state, have been hit the hardest. Polly Carver-Kimm, state Department of Public Health spokeswoman, told Harvest Public Media that about 170 workers have been offered consultations from department health workers, and no workers are ill with the H5 virus. Workers in Iowa have also been asked to phone a hotline to report any flu symptoms.
Currently there is no human vaccination for H5 strains but efforts are underway to develop the vaccines in case the need arises.
YOU MIGHT ALSO LIKE
How Garden Centers Are Getting Toxic, Bee-Killing Pesticides Out of Their Plants and Off of Their Shelves
Record Dolphin Die-Off Linked to Gulf Oil Spill
PeopleImages / E+ / Getty Images
By Daniel Ross
Hurricane Florence, which battered the U.S. East Coast last September, left a trail of ruin and destruction estimated to cost between $17 billion and $22 billion. Some of the damage was all too visible—smashed homes and livelihoods. But other damage was less so, like the long-term environmental impacts in North Carolina from hog waste that spilled out over large open-air lagoons saturated in the rains.
Hog waste can contain potentially dangerous pathogens, pharmaceuticals and chemicals. According to the state's Department of Environmental Quality, as of early October nearly 100 such lagoons were damaged, breached or were very close to being so, the effluent from which can seep into waterways and drinking water supplies.
This picture taken on May 21, 2018 shows discarded climbing equipment and rubbish scattered around Camp 4 of Mount Everest. Decades of commercial mountaineering have turned Mount Everest into the world's highest rubbish dump as an increasing number of big-spending climbers pay little attention to the ugly footprint they leave behind. DOMA SHERPA / AFP / Getty Images
China has closed its Everest base camp to tourists because of a buildup of trash on the world's tallest mountain.
Researchers tested the eggs of Arctic northern fulmers like these in Nunavut, Canada.
Fiona Paton / Flickr
By Madison Dapcevich
Plastics have been recorded in every corner of the world, from the remote icy waters of Antarctica to the bellies of deep-sea fishes. Now, preliminary findings presented at this year's American Association for the Advancement of Science (AAAS) annual meeting in Washington, DC suggest that bird eggs from the high Arctic—one of the most remote wildernesses on the planet—show evidence of contamination from chemicals used in plastics.

A small Australian rat that lived on a 12 acre island in the Great Barrier Reef has become the first mammal to go extinct primarily because of human-caused climate change, the Australian Government confirmed Monday.
The Bramble Cay melomys was first declared extinct after a 2014 search on Bramble Cay, its native island in the Torres Strait, between Queensland, Australia and Papua New Guinea, according to a 2016 report by the University of Queensland and the Queensland government.