Author and Environmental Activist Robert F. Kennedy, Jr. Comes to Cleveland for Town Hall Series
Oct. 08, 2012 09:58AM EST
Energy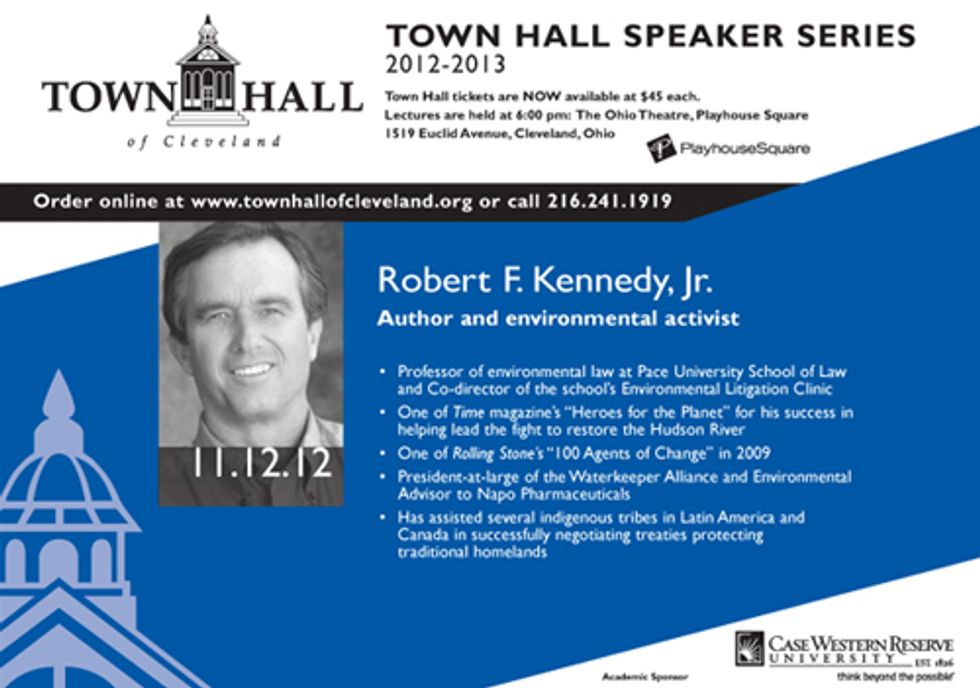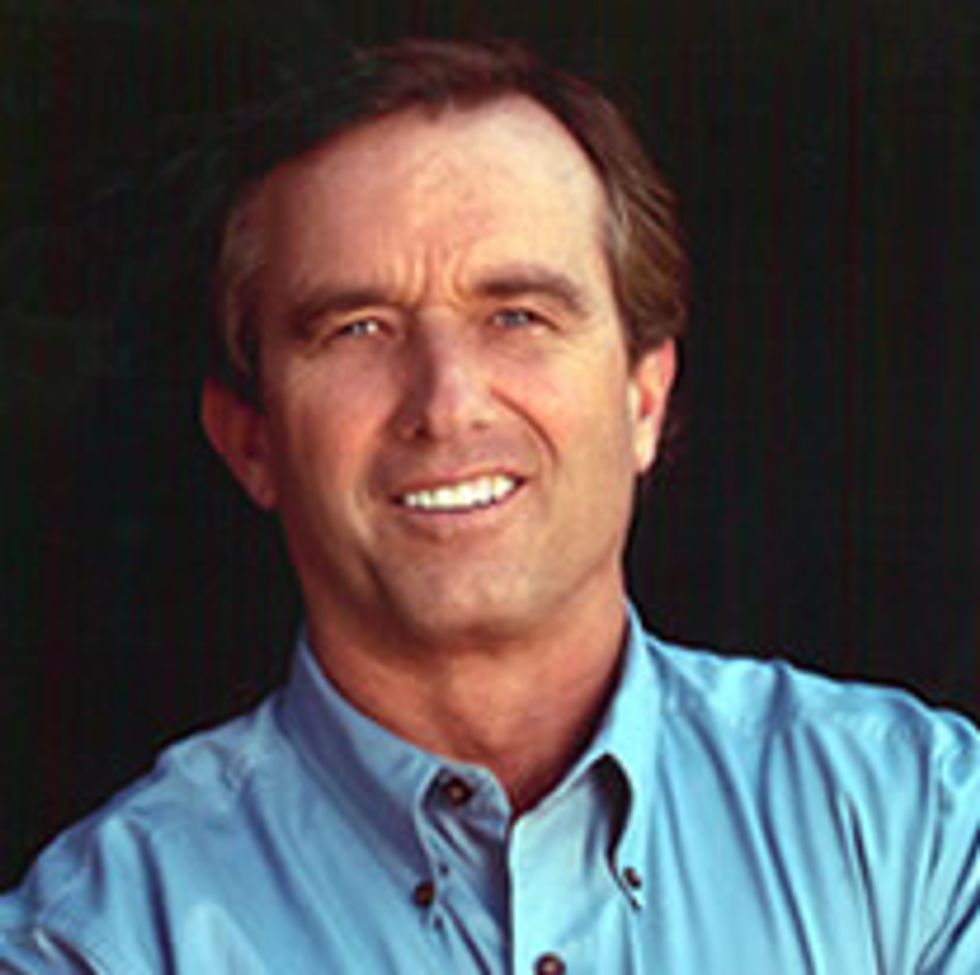 On Monday, Nov. 12, Robert F. Kennedy, Jr. will speak at the Ohio Theatre at Playhouse Square at 6 p.m. in downtown Cleveland. Kennedy's reputation as a resolute defender of the environment stems from a litany of successful legal actions. He was named one of Time magazine's "Heroes for the Planet" for leading the fight to restore the Hudson River and Rolling Stone magazine's "100 Agents of Change." He has authored several books, including New York Times' bestseller Crimes Against Nature (2004) that calls into question environmental policies of the U.S.
Kennedy is a business visionary and environmental champion who will discuss how a green economy solves a myriad of domestic and global challenges.  You'll learn how a well-crafted energy policy will help America compete more effectively while reducing our national debt.  He will inspire you to protest and preserve our planet for future generations.
Kennedy is chief prosecuting attorney for Hudson Riverkeepers, senior attorney for Natural Resources Defense Council and president-at-large for Waterkeeper Alliance. He is a professor of environmental law at Pace University School of Law and co-director of the school's Environmental Litigation Clinic. Kennedy is a partner in Silicon Valley's VantagePoint Ventures Partners' CleanTech investment team.
Kennedy was featured in the acclaimed environmental documentary The Last Mountain, the Sundance 2011 official selection. The film examines the struggle to save Coal River Mountain in Coal River Valley, West Virginia—the last mountain in the area untouched by the mining practice of mountaintop removal.
As a keynote speaker, Robert F. Kennedy Jr. delivers a passionate defense of the environment and of how its continued neglect affects the future of the planet and the health of future generations. He advocates a direct and aggressive approach against entities whose policies accelerate pollution and maintain the status quo. Kennedy calls upon all people to actively make a difference in their world.
For information or to purchase tickets, call Town Hall at 216-241-1919 or visit www.townhallofcleveland.org. The Ohio Theatre is at 1511 Euclid Ave., Cleveland, Ohio 44115.
--------
Town Hall of Cleveland's mission is to educate and to inform, through an annual series of public lectures, an audience of attentive and active citizenry in northern Ohio, promoting no particular social or political agenda other than to enrich the depth and quality of the public discourse essential to a free society.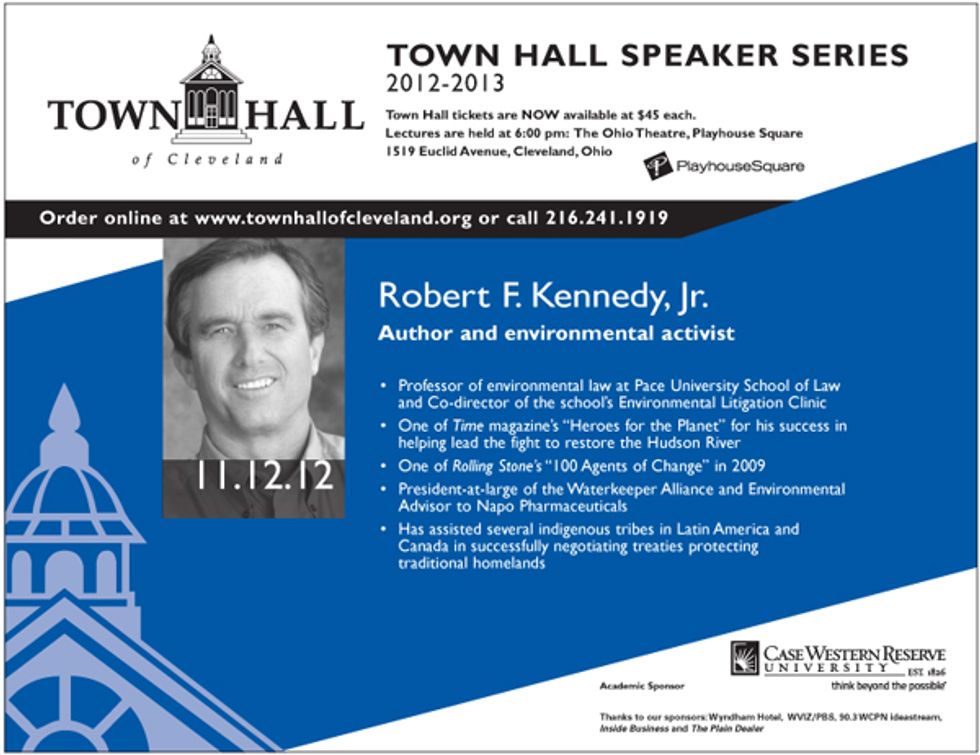 EcoWatch Daily Newsletter