This website uses cookies to ensure you get the best experience while browsing it. By clicking 'Got It' you're accepting these terms.
Australian Government Calls for Ben & Jerry's Boycott After Company Supports Save the Reef Campaign
Apr. 30, 2014 09:30AM EST
Australia's Queensland government is calling on citizens to boycott ice cream brand Ben and Jerry's after it offered its support to the World Wildlife Fund's (WWF) campaign to save the Great Barrier Reef.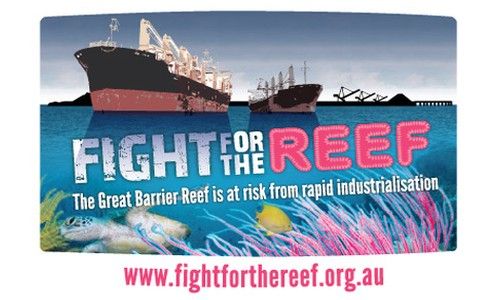 The campaign—Fight for the Reef—aims to protect this natural wonder of the world from the threat of widespread, rapid and damaging industrial developments taking place in Queensland.
It follows a decision by both the Queensland and federal governments in January to approve the dumping of 3 million cubic meters of dredge soil in the marine park and World Heritage area to help enable the Abbot Point coal port expansion.
The move was met with widespread condemnation, and warnings from UNESCO that the reef could face being added to the list of world heritage sites in danger if more is not done to improve the management of the reef.
Yet despite such clear warnings, Australian environment minister Andrew Powell has labelled WWF's campaign as "propaganda" and is calling on Australians to boycott Ben and Jerry's. The minister said he would be writing to its parent company, Unilever, to express his concerns.
Earlier this month, Ben and Jerry's withdrew popular flavour Phish Food because of its allusion to fish food, as a way of drawing attention to the potential damage to the reef. It also embarked on a road trip around parts of Australia, giving out free ice cream to highlight its concerns over damage to the reef.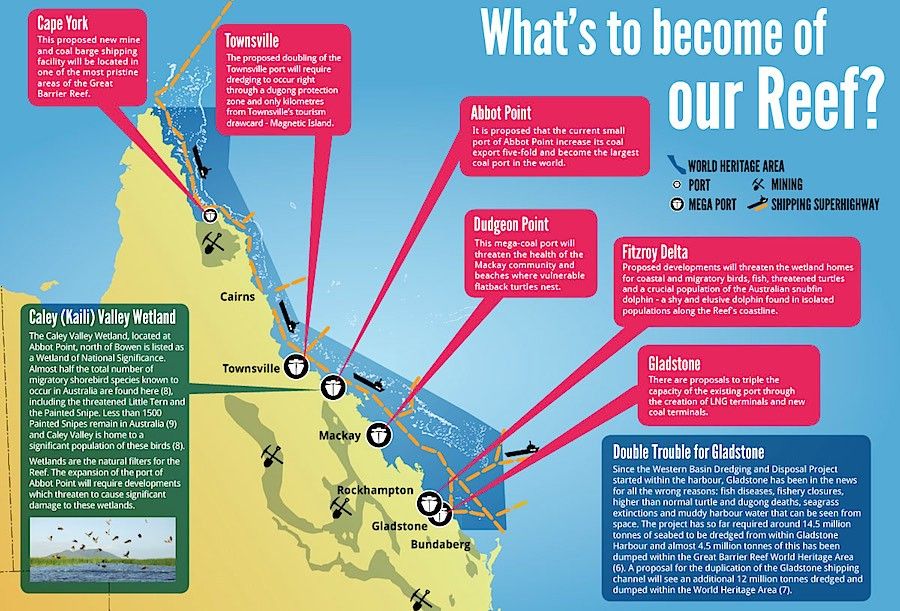 The company said the reef was at serious risk of destruction from intensive dredging and dumping, mega-ports and shipping highways. The brand has championed environmental causes in its 35-year history, including opposing drilling in the Arctic, and says it's a proud supporter of WWF's campaign.
"Ben & Jerry's believes that dredging and dumping in world heritage waters surrounding the marine park area will be detrimental to the reef ecology," its Australia brand manager, Kalli Swaik, said.
"It threatens the health of one of Australia's most iconic treasures."
--------
YOU MIGHT ALSO LIKE
Parasitic Flatworm Could Decimate Coral Reefs Worldwide
Coral Skeletons Reveal Centuries of Rising Sea Levels
Australia's New Prime Minister Vows to Bolster Coal Industry As Environmental Groups Denounce Coal Exports
--------
EcoWatch Daily Newsletter
Colombia rainforest. Marcel Oosterwijk / CC BY-SA 2.0
Many of us think of the Amazon as an untouched wilderness, but people have been thriving in these diverse environments for millennia. Due to this long history, the knowledge that Indigenous and forest communities pass between generations about plants, animals and forest ecology is incredibly rich and detailed and easily dwarfs that of any expert.
picture-alliance / Newscom / R. Ben Ari
By Wesley Rahn
Plastic byproducts were found in 97 percent of blood and urine samples from 2,500 children tested between 2014 and 2017, according to a study by the German Environment Ministry and the Robert Koch Institute.

Pexels
Medically reviewed by Daniel Bubnis, MS, NASM-CPT, NASE Level II-CSS
Hot yoga has become a popular exercise in recent years. It offers many of the same benefits as traditional yoga, such as stress reduction, improved strength, and flexibility.
Lara Hata / iStock / Getty Images
By SaVanna Shoemaker, MS, RDN, LD
Rice is a staple in many people's diets. It's filling, inexpensive, and a great mild-tasting addition to flavorful dishes.
An image of the trans-alaskan oil pipeline that carries oil from the northern part of Alaska all the way to valdez. This shot is right near the arctic national wildlife refuge. kyletperry / iStock / Getty Images Plus
The Trump administration has initialized the final steps to open up nearly 1.6 million acres of the protected Alaskan National Wildlife Refuge to allow oil and gas drilling.
Kaboompics / Pexels
Tensions between lawmakers and several large manufacturing companies came to a head on Capitol Hill this week during a hearing on toxic fluorochemicals in U.S. drinking water.