This website uses cookies to ensure you get the best experience while browsing it. By clicking 'Got It' you're accepting these terms.
Asia Overtakes Rest of the World in Consumption of Materials
Apr. 24, 2013 08:36AM EST
Asia Pacific has surpassed the rest of the world in its consumption of materials and will continue to dominate world material flows, according to a new United Nations Environment Programme (UNEP) report released today.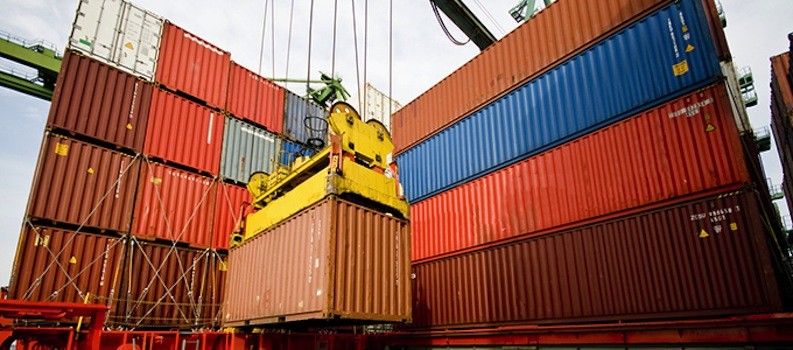 The region's trade balance indicates that the current rate of exploitation of its resource base is no longer sufficient to support the region's fast-growing economies and changing lifestyles. From 1970-2008, consumption of construction minerals increased 13.4 times, metal ores and industrial minerals consumption 8.6, fossil fuels 5.4 and biomass 2.7 times.
The data indicates that, at this rate, the region will be increasingly dependent on imports and unable to sustain its economies and lifestyles. The current rate of consumption is also having a negative impact on the environment.
The report, Recent Trends in Material Flows and Resource Productivity in Asia and the Pacific, presents an insight of the 2011 Resource Efficiency: Economics and Outlook for Asia and the Pacific (REEO) report on material flows and resource productivity in Asia and the Pacific. It brings together data extending the latest reported year up to 2008 and thus includes the onset of the global financial crisis.
The report highlights the region's material intensity—consumption of materials per dollar of Gross Domestic Product (GDP)—as an area of serious concern, as this will increase pressures on the environment and exceed the region's rapid growth. Currently, material intensity for Asia Pacific is three times the rest of the world.
"Each dollar of GDP requires increasing amount of materials," said Dr. Park Young-Woo, regional director of UNEP Regional Office for Asia and the Pacific. "The findings do not give signs of decoupling material consumption and natural resource use from economic growth in the region."
"Resource efficiency needs to increase rapidly to offset material growth in the Asia Pacific region, which needs systems innovations in urban areas, transportation modes, energy production and economic structure," he added.
Almost all of the world's growth in domestic material consumption, from the onset of the global financial crisis in 2008, can be attributed to Asia Pacific, which now shapes the world trajectory on growth in material consumption, according to the report.
Domestic materials consumption increased from 6.2 billion tonnes to 37.5 billion tonnes between 1970 and 2008, an annual growth rate of 4.8 percent. China and India heavily account for consumption by 2008, with China accounting for more than 60 percent of the regional total domestic material consumption, and India contributing more than 14 percent. The regional average per-capita material consumption now stands at 89 percent that of the rest of the world.
China shows the most dramatic trends in recent years: Per-capita material consumption increased by 25 percent between 2005 and 2008. China has reinforced its position as a net importer of materials (in particular petroleum) due to strong domestic demand, contrary to the common perception of China as a mass exporter. 
China has shown good progress in improving resource efficiency since the 1980s, but this has slowed down recently. It is still far less resource-efficient than the Asia Pacific and global averages.
In India, overall material consumption has remained low. However, metal ores and industrial minerals use grew by 8.6 percent each year over the period from 1998 to 2008, which indicates that India is entering a rapid acceleration phase in its transition to an industrialized economy. The insight showed another new development since the launch of the first REEO report: the stagnation since 2004 of the previously impressive improvements in resource efficiency from 1970 to 2004.
The report found that the region is moving from a biomass- to minerals-based economy, indicating that the most-populous countries like China and India are transitioning from agrarian to industrialized economies. Biomass dropped from more than half to 25 percent of the region's domestic extraction, while construction materials grew to 51.4 percent.
Population growth was also found to be the least-important driver of growing extractive pressures on the environment. Growing affluence and material intensity were cited as primary drivers and any effort to stabilize extractive pressure will need to address both, according to the report.
"The findings of the report conclude that countries in Asia and the Pacific face even greater challenges to make the transition of current economic growth patterns towards green growth, and to transform the economies into truly green economy, despite the strong efforts in development of policies and strategies by member countries," said Dr. Park. 
The report also underlined the urgent need for policymakers in the region to be vigilant in using of the latest data when developing their policies. It recommends the establishment of a global harmonized database that shares material use data for all countries as an important step in helping policymakers and businesses anticipate resource issues, and to provide academia with reliable data to support decision makers with the policy relevant science.
Country specific highlights
Australia: Extraction per capita is driven by exports of fossil fuels and metal ores. Australia is increasingly serving as an energy materials supplier to the industrial transformation in the Asia Pacific region. Resource use per capita is five times the regional and global averages. 
China: See above.
India: See above.
Indonesia: Indonesia is a massive exporter of raw materials, in particular fossil fuels. It has been an unusual case since 2005 in that material consumption per capita and material intensity have decreased in recent years, which is normally desirable. This overall trend is largely due to significant fluctuations in use of one resource group in particular: metal ores. 
Japan: Typically characterized as a stable industrialized economy with a relatively high level of resource use per capita considering the near absence of primary industry. Japan has gradually demonstrated a decline in material intensity.
Malaysia: has shown historical volatility in material use per capita. Material intensity is high compared to regional averages, but has been declining in recent years.
Pakistan: The most biomass-based economy (3t biomass/capita out of the total 4.8tmaterials/capita). The slow growth in construction material use per capita reveals the low priority of infrastructure development in this period. 
Republic of Korea (RoK): The historic material use data of the RoK clearly outlines its transition to an industrialized economy since the 1980s.
Thailand: Like many Asian industrializing countries, Thailand's material use patterns are largely dominated by construction materials. In the past years, Thailand showed promising improvements in material intensity, reducing from 4kg/$ in 2004 to 3kg/$ in 2008. 
Viet Nam: The journey from one of the lowest resource users to close to average for the region has been based on a steady acceleration in the use of construction materials (from 0.3t construction materials/cap in 1970 to 5.3t construction materials/cap in 2008). One interesting finding is a sudden decline in the export of fossil fuels from 2007 to 2008. This is partly explained by decreased extraction of fossil fuels, but also due to growing domestic demand of fossil fuels. Viet Nam may be a net importer of fossil fuels in the near future.
Visit EcoWatch's BIODIVERSITY page for more related news on this topic.
——–
Click here to tell Congress to Expedite Renewable Energy.

EcoWatch Daily Newsletter
Tuna auctions are a tourist spectacle in Tokyo. Outside the city's most famous fish market, long queues of visitors hoping for a glimpse of the action begin to form at 5 a.m. The attraction is so popular that last October the Tsukiji fish market, in operation since 1935, moved out from the city center to the district of Toyosu to cope with the crowds.

gmnicholas / E+ / Getty Images
Kristan Porter grew up in a fishing family in the fishing community of Cutler, Maine, where he says all roads lead to one career path: fishing. (Porter's father was the family's lone exception. He suffered from terrible seasickness, and so became a carpenter.) The 49-year-old, who has been working on boats since he was a kid and fishing on his own since 1991, says that the recent warming of Maine's cool coastal waters has yielded unprecedented lobster landings.
Aerial view of lava flows from the eruption of volcano Kilauea on Hawaii, May 2018. Frizi / iStock / Getty Images
Hawaii's Kilauea volcano could be gearing up for an eruption after a pond of water was discovered inside its summit crater for the first time in recorded history, according to the AP.
The Eqip Sermia Glacier is seen behind a moraine left exposed by the glacier's retreat during unseasonably warm weather on Aug. 1 at Eqip Sermia, Greenland. Sean Gallup / Getty Images
hadynyah / E+ / Getty Images
By Johnny Wood
The Ganges is a lifeline for the people of India, spiritually and economically. On its journey from the Himalayas to the Bay of Bengal, it supports fishermen, farmers and an abundance of wildlife.
The river and its tributaries touch the lives of roughly 500 million people. But having flowed for millennia, today it is reaching its capacity for human and industrial waste, while simultaneously being drained for agriculture and municipal use.
Here are some of the challenges the river faces.
By Jake Johnson
As a growing number of states move to pass laws that would criminalize pipeline protests and hit demonstrators with years in prison, an audio recording obtained by The Intercept showed a representative of a powerful oil and gas lobbying group bragging about the industry's success in crafting anti-protest legislation behind closed doors.
Reposted with permission from our media associate Common Dreams.

DESIREE MARTIN / AFP / Getty Images
Wildfires raging on Gran Canaria, the second most populous of Spain's Canary Islands, have forced around 9,000 people to evacuate.