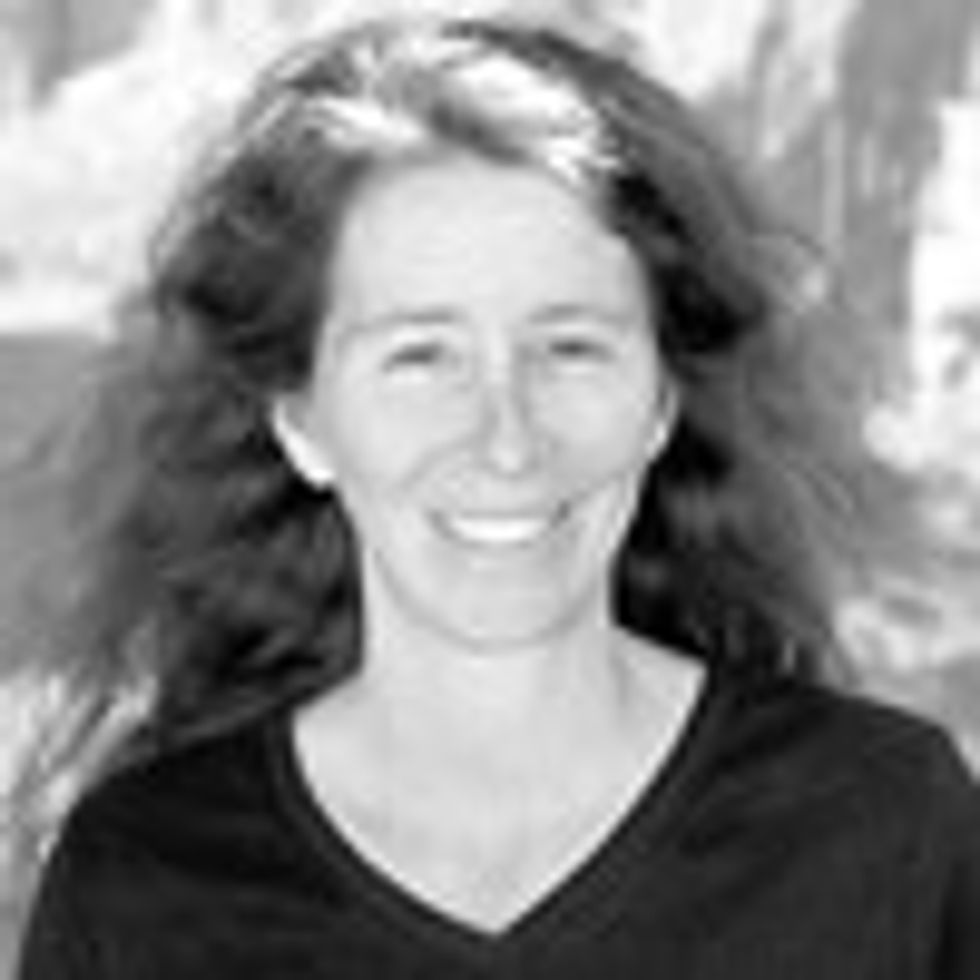 Conoco Phillips was issued a key federal permit (under Section 404 of the Clean Water Act) by the U.S. Army Corps of Engineers Dec. 19 to begin work on the first-ever commercial oil well in the National Petroleum Reserve-Alaska (NPR-A).
According to an Army Corps press release about the project, the modified wetlands-fill permit authorizes construction of a drill pad, six-mile long access road, four bridge crossings, two valve pads with access roads and new pipeline support structures connecting its CD-5 project with the Alpine oil field on state land just east of the petroleum reserve. It also includes 22 conditions intended to minimize the impact on the environment within the Arctic Coastal Plain. In addition, Conoco Phillips agreed to pay mitigation fees to the Conservation Fund to compensate for unavoidable losses to aquatic resources.
Here's the Corps' fact sheet about the permit.
Initially, the U.S. Environmental Protection Agency and the Fish and Wildlife Service objected to a bridge and a pipeline that the energy giant has wanted to build over the Colville River to reach its leases in the 23-million-acre North Slope reserve. The decision by the Alaskan District of the Corps comes two weeks after these agencies removed their objection.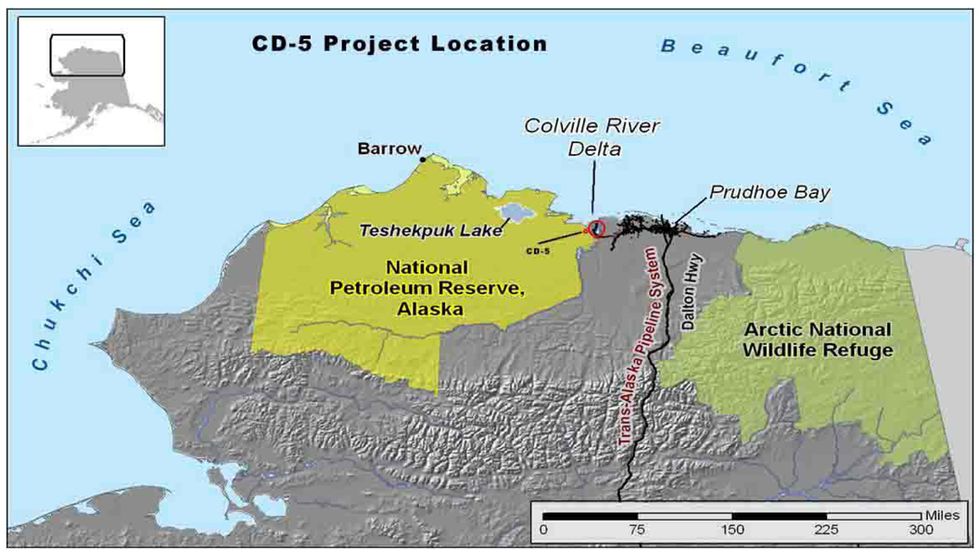 The petroleum reserve on the North Slope was originally created by President Warren Harding in 1923 and covers 23 million acres—an area slightly smaller than the state of Indiana. As of July, the reserve had 310 authorized oil and gas leases totaling more than three million acres. A federal lease sale Dec. 7 took high bids of $3 million for 141,739 more acres. This project is expected to be the first in a chain of small oil fields in the NPR-A that would feed into the Conoco Phillips-operated Alpine field on state land.
In October 2010, the U.S. Geological Survey estimated there were nearly 900 million barrels of oil and 53 trillion cubic feet of natural gas within NPR-A and adjacent state waters. The oil estimate was about 90 percent less than what USGS had projected in 2002.
Rebecca Noblin of the Center for Biological Diversity in Anchorage, however, called it "another big gift to the oil companies" from President Obama's administration. "After initially finding that a bridge across the Colville River would not be the least environmentally damaging way for Conoco Phillips to access new oil fields in the NPRA, the U.S. Army Corps of Engineers has flip-flopped," she said in an email to the Associated Press. "The Conoco Phillips bridge will go up in the heart of a rich ecosystem that harbors a wide variety of plants, fish, birds and mammals, including threatened polar bears and Steller's and spectacled eiders."
EcoWatch Daily Newsletter
Related Articles from EcoWatch