This website uses cookies to ensure you get the best experience while browsing it. By clicking 'Got It' you're accepting these terms.
Are Sugars Toxic? Should They Be Regulated?
Feb. 02, 2012 09:40AM EST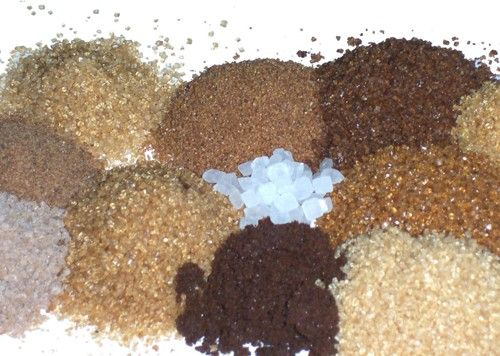 By Marion Nestle
Nature, the prestigious science magazine from Great Britain, has just published a commentary with a provocative title–The toxic truth about sugar—and an even more provocative subtitle—Added sweeteners pose dangers to health that justify controlling them like alcohol.
The authors, Robert Lustig, Laura Schmidt and Claire Brindis, are researchers at the University of California medical center in San Francisco (UCSF).
They argue that although tobacco, alcohol and diet are critically important behavioral risk factors in chronic disease, only two of them—tobacco and alcohol—are regulated by governments to protect public health.
Now, they say, it's time to regulate sugar. By sugar, they mean sugars plural—sucrose as well as high fructose corn syrup (HFCS). Both are about half fructose.
Their rationale?
Consumption of sugars has tripled over the last 50 years.
Many people consume as much as 500 calories a day from sugars (average per capita availability in the U.S. is about 400 calories a day)
High intake of fructose-containing sugars induce metabolic syndrome (high blood pressure, insulin resistance), diabetes, and liver damage.
Sugars have the potential for abuse.
Sugars have negative effects on society (mediated via obesity).
Too much of a good thing can be toxic.
Therefore, they argue, societies should intervene and consider the kinds of policies that have proven effective for control of tobacco and alcohol:
Taxes
Distribution controls
Age limits
Bans from schools
Licensing requirements
Zoning ordinances
Bans on TV commercials
Labeling added sugars
Removal of fructose from GRAS status
In a statement that greatly underestimates the situation, they say:
We recognize that societal interven­tion to reduce the supply and demand for sugar faces an uphill political battle against a powerful sugar lobby, and will require active engagement from all stakeholders.
But, they conclude:
These simple measures—which have all been on the battleground of American politics—are now taken for granted as essential tools for our public health and well-being. It's time to turn our attention to sugar.
What is one to make of this? Sugar is a delight, nobody is worried about the fructose in fruit or carrots, and diets can be plenty healthy with a little sugar sprinkled here and there.
The issue is quantity. Sugars are not a problem, or not nearly as much of a problem, for people who balance calorie intake with expenditure.
Scientists can argue endlessly about whether obesity is a cause or an effect of metabolic dysfunction, but most people would be healthier if they ate less sugar.
The bottom line? As Corinna Hawkes, the author of numerous reports on worldwide food marketing, wrote me this morning, "there are plenty of reasons for people to consume less sugar without having to worry about whether it's toxic or not!"
For more information, click here.
EcoWatch Daily Newsletter
Colombia rainforest. Marcel Oosterwijk / CC BY-SA 2.0
Many of us think of the Amazon as an untouched wilderness, but people have been thriving in these diverse environments for millennia. Due to this long history, the knowledge that Indigenous and forest communities pass between generations about plants, animals and forest ecology is incredibly rich and detailed and easily dwarfs that of any expert.
picture-alliance / Newscom / R. Ben Ari
By Wesley Rahn
Plastic byproducts were found in 97 percent of blood and urine samples from 2,500 children tested between 2014 and 2017, according to a study by the German Environment Ministry and the Robert Koch Institute.

Pexels
Medically reviewed by Daniel Bubnis, MS, NASM-CPT, NASE Level II-CSS
Hot yoga has become a popular exercise in recent years. It offers many of the same benefits as traditional yoga, such as stress reduction, improved strength, and flexibility.
Lara Hata / iStock / Getty Images
By SaVanna Shoemaker, MS, RDN, LD
Rice is a staple in many people's diets. It's filling, inexpensive, and a great mild-tasting addition to flavorful dishes.
An image of the trans-alaskan oil pipeline that carries oil from the northern part of Alaska all the way to valdez. This shot is right near the arctic national wildlife refuge. kyletperry / iStock / Getty Images Plus
The Trump administration has initialized the final steps to open up nearly 1.6 million acres of the protected Alaskan National Wildlife Refuge to allow oil and gas drilling.
Kaboompics / Pexels
Tensions between lawmakers and several large manufacturing companies came to a head on Capitol Hill this week during a hearing on toxic fluorochemicals in U.S. drinking water.