Apple Plans to Build Solar Farm in Nevada
Jul. 05, 2013 10:25AM EST
Renewable Energy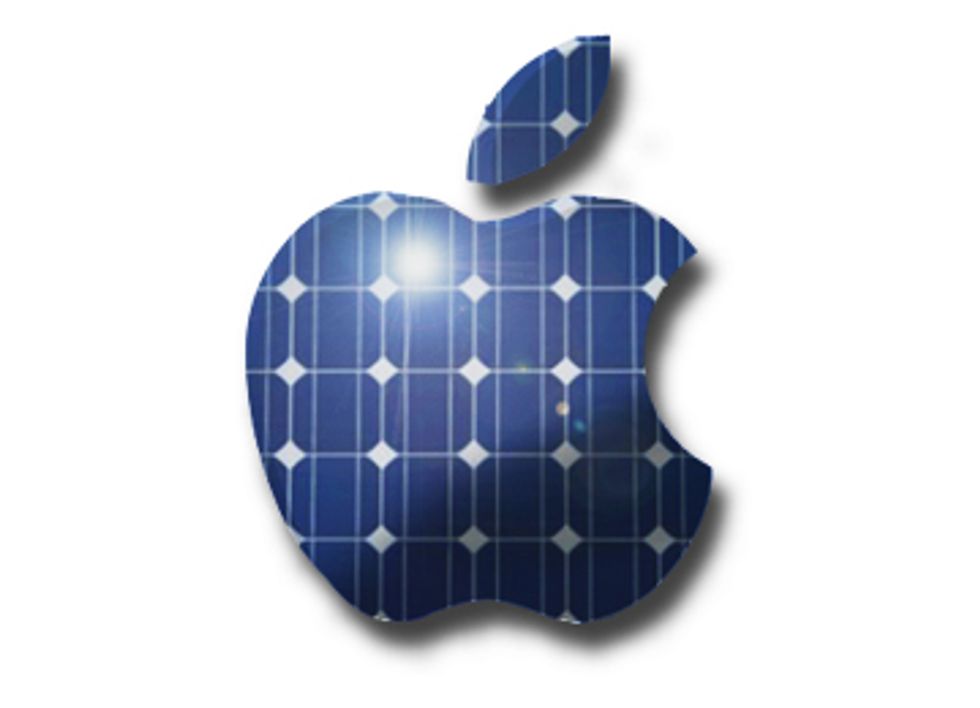 According to several news items from reliable sources, Apple is teaming up with Nevada utility NV Energy to build a solar farm to support its data center in Reno, NV. This would be Apple's third solar farm, following the two currently in construction next to its North Carolina data center.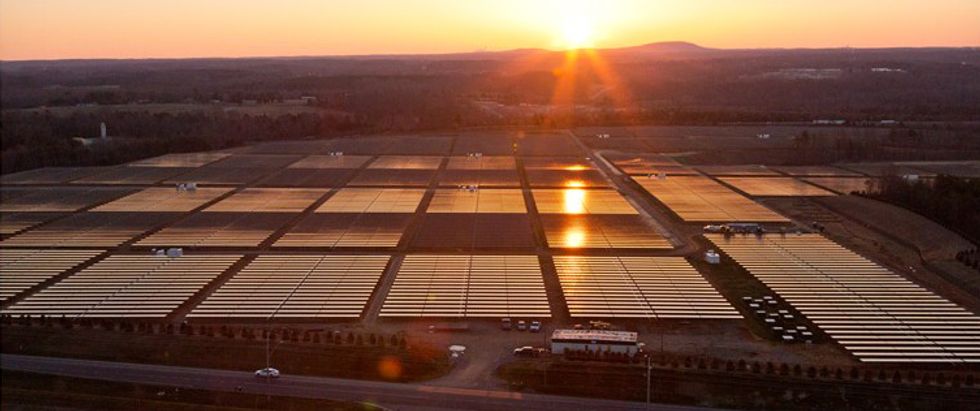 Photo credit: Apple.
The news first sprung up in a short article on Reuters, but has since been confirmed by Katie Fehrenbacher at GigaOM.
The farm, called "Ft. Churchill Solar Array," will be capable of providing between 18 and 20 megawatts to the data center.
Apple is justifiably proud of their environmental push, especially given some of the negative coverage they were subject to based around some old-fashioned product management issues. Their environmental progress is a key part of their website, which states the following:
From reporting our entire carbon footprint to finding ways to reduce that footprint, Apple takes a comprehensive approach to environmental responsibility. Product by product, facility by facility, we report on our progress every year. So you can see what we're doing—and what we've done—to make a difference.
In fact, Apple also note that they are "currently on track toward achieving an ambitions goal: to power every Apple facility entirely with energy from renewable sources." According to Apple, they've already reached this milestone for every data center that provides online services to their customers, including at Maiden, NC, and they've also reached 100 percent at facilities in Austin, TX; Cork, Ireland; and Munich, Germany, as well as at their infinite Loop campus in Cupertino, CA. Overall, they're at 75 percent, a 114 percent increase since 2010, and the latest installation in Reno, NV, is surely only going to push that number higher.
The Ft. Churchill Solar Array is going to be using concentrated solar power (CVP) technology, and is set to create 100 jobs during the construction period.
Said Apple in a statement:
All of Apple's data centers use 100 percent renewable energy, and we are on track to meet that goal in our new Reno data center using the latest in high-efficiency concentrating solar panels. This project will not only supply renewable energy for our data center but also provide clean energy to the local power grid, through a first-of-its-kind partnership with NV Energy. When completed, the 137 acre solar array will generate approximately 43.5 million kilowatt hours of clean energy, equivalent to taking 6,400 passenger vehicles off the road per year.
NV Energy CEO Michael Yackira added:
We're excited to be in partnership with Apple on a new solar energy project, the first project under our new Green Energy Program. This program allows customers such as Apple to choose to have a greater proportion of their energy coming from renewables than the law requires, without having a cost impact on our other customers.
Visit EcoWatch's RENEWABLES page for more related news on this topic.
——–
EcoWatch Daily Newsletter
Related Articles from EcoWatch
Recent Stories from EcoWatch