Apple Issues Largest Ever Green Bond by U.S. Company
As part of its ongoing efforts to minimize its environmental footprint, Apple has issued $1.5 billion in bonds that will finance sustainable business projects. This is the largest ever "green bond" issued by a U.S. corporation.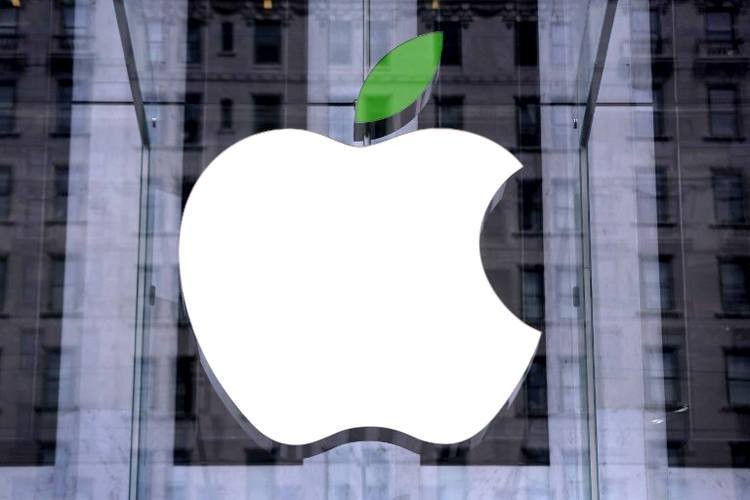 The bond—rated Aa1 (or high quality and very low credit risk) by bond rating agency Moodys—pays 2.85 percent over seven years, Sustainable Business noted. The bond is part of an overall package of $10-$12 billion worth of new bonds Apple is selling.
For the uninitiated, this green bond means Apple is specifically raising money from investors to spend on environmentally friendly projects. As any debt instrument goes, Apple will pay investors back with interest. Here is where the funds will go, according to the bond's prospectus:
New and ongoing renewable energy projects, such as solar and wind projects, or associated energy storage solutions
Green building expenditures such as certification of LEED Gold or Platinum or BREEAM Very Good, Excellent, or Outstanding standards
The implementation of environmental design elements for new or ongoing building developments, such as high performance mechanical systems, natural ventilation, on-site renewable energy and high performance lighting systems
Energy efficiency projects and technologies at Apple's corporate facilities, such as heating, ventilation and air conditioning systems upgrades, lighting retrofits and energy monitors and controls
Water efficiency projects and technologies at our corporate facilities, such as upgrades to water efficient fixtures and water efficient irrigation and increased use of recycled water
Projects that enhance recycling, material recovery and reuse, and landfill waste diversion for our products and facilities
Projects and technologies that facilitate the use of greener materials in our products
"This will allow investors to show they will put their money where their hearts and concerns are," Lisa Jackson, Apple's vice president of environment, policy and social initiatives, told Reuters.
Although the global green bond market is still taking baby steps in the financial world, the market is "growing rapidly," as Big Four accounting firm KPMG pointed out. Market Watch reported that November "was the strongest month on record for global green-bond issuance, with $7.39 billion in new bonds."
But what exactly makes a green bond, "green"? Well, it's unclear. As KPMG said, there is "little consensus on define criteria for green bonds" and issuers can face criticism and accusations of "greenwashing."
Apple is said to be following the Green Bond Principles established by a group of financial institutions including BlackRock and JPMorgan Chase. Such guidelines include second party consultation (for example a climate expert), publicly available reviews and audits, and third party, independent verification/certification.
YOU MIGHT ALSO LIKE
World's First Vegan Supermarket Chain to Open in Portland
Leonardo DiCaprio Joins Carbon Capture Technology Company to 'Bring About a More Sustainable Future for Our Planet'
5 Sustainable Market Trends That Unleash a World of Opportunities
Solutions Wanted: Do You Have a Solution That Will Create a Cleaner, Greener World?
A coalition of conservation groups and others announced Thursday that a historic number of comments and petitions of support have been submitted to the U.S. Department of the Interior in support of Bears Ears National Monument. Despite the entirely inadequate 15-day comment period ending on May 26, more than 685,000 comments in support of Bears Ears National Monument have been collected.
Keep reading...
Show less
Rink Glacier in western Greenland, with a meltwater lake visible center. NASA/OIB
Scientists have had their eyes on Greenland as its iconic glaciers have begun disappearing due to a warming climate. But, what they didn't expect to see was a whole new type of melting.
Keep reading...
Show less
Mountain View Fire
By Lena Moffitt
An oil tanker in Mead, Colorado exploded, killing one and injuring three on Thursday. Authorities are continuing to investigate the cause of the explosion.
Keep reading...
Show less
Banner created by Alliance for Climate Education
Keep reading...
Show less
Twenty-two GOP senators sent a letter Thursday urging Donald Trump to pull out of the Paris agreement. They argued remaining in the deal could "upend" the administration's ability "to fulfill its goal of rescinding the Clean Power Plan."
Keep reading...
Show less
By Cheryl Johncox
The Federal Energy Regulatory Commission (FERC) rejected on Thursday Energy Transfer Partners' request to resume horizontal directional drilling at two sites for its Rover fracked gas pipeline. This rejection comes after numerous leaks into Ohio's wetlands, and Clean Air and Clean Water act violations. FERC has halted the process at only eight locations of the 32 where drilling is taking place under Ohio's wetlands and streams.
Keep reading...
Show less
By Nadia Prupis
A majority of people in eight countries say they are ready to change their lifestyles if it would prevent climate catastrophe, a survey on global threats released Wednesday found.
Keep reading...
Show less
May. 25, 2017 01:55PM EST
Bill Maher is sick of billionaires' obsession with Mars, more like "Mars-a-Lago," he said.
In a new animation produced by ATTN:, the popular talk show host of Real Time, discusses the perils of our planet, including how "climate change is killing us."
Keep reading...
Show less