Apple CEO to Climate-Denying Shareholders: 'Get Out of Stock'
Mar. 03, 2014 09:59AM EST
Business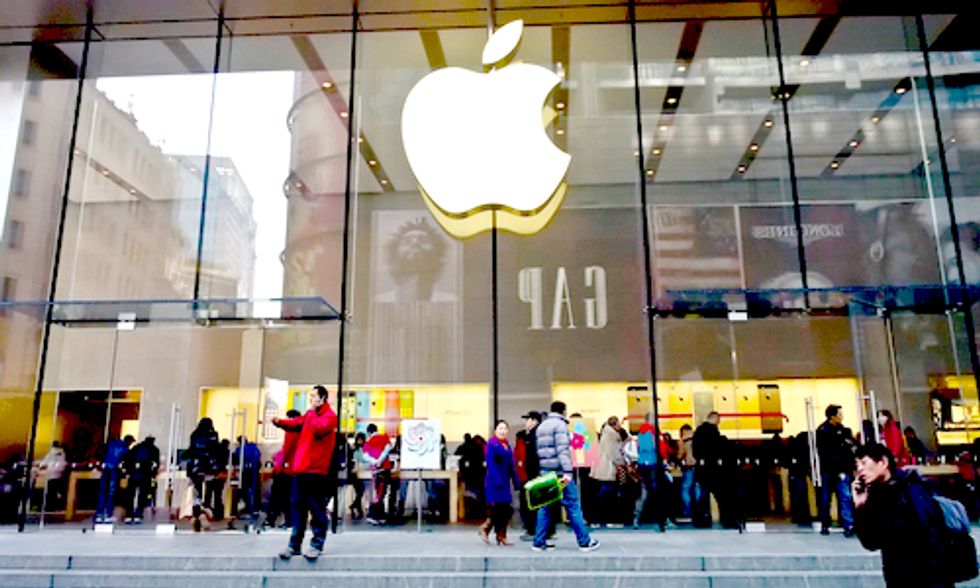 The world's largest tech company has no use for shareholders who lack concern for the world around us.
Apple CEO Tim said as much Friday in a blunt advisory to investors who question the company's decisions to invest in renewable energy and establish environmentally conscious mandates.
"Get out of stock," he said Friday in response to an anti-environment proposal from the National Center for Public Policy Research (NCPPR), a Washington D.C.-based shareholder and think tank, according to Mashable.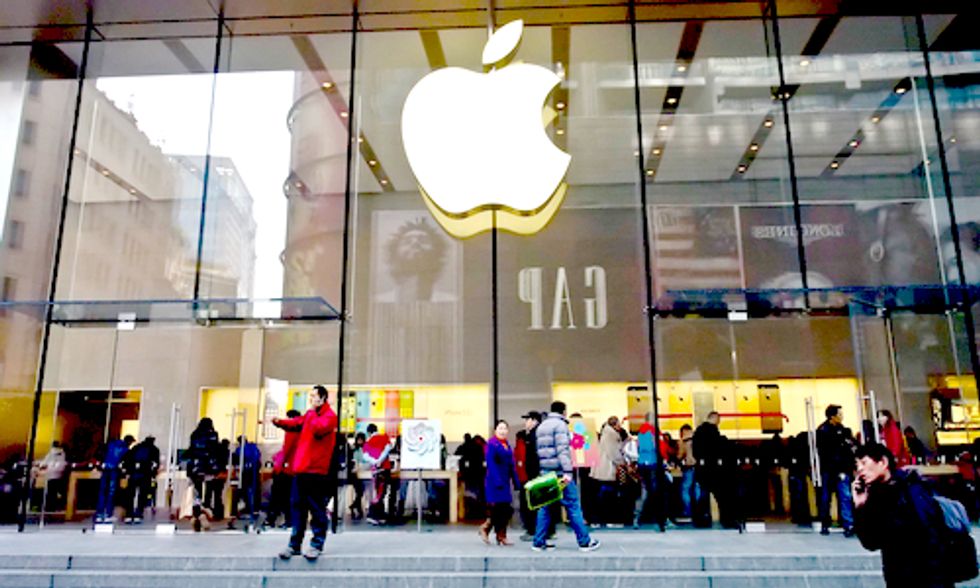 Photo courtesy of Shutterstock
Prior to Apple's annual shareholder meeting, NCPPR general counsel Justin Danhof wrote in a proposal that the organization's members "object to increased government control over company products and operations, and likewise mandatory environmental standards ... This is something [Apple] should be actively fighting, not preparing surrender."
Danhof went on to question company motives that he believed did not directly address investors' return on investment (ROI). That seemed to further irk Cook.
"We do a lot of things for reasons besides profit motive," the CEO said. "We want to leave the world better than we found it."
Cook compared the company's environmental investments to its decisions to make gadgets more accessible.
"When we work on making our devices accessible by the blind, I don't consider the bloody ROI," he said, according to The Mac Observer.
Last year, Apple pledged to power its iCloud data centers with renewable energy instead of coal. The company added a Reno, NV data center to its list of structure that wold  be powered with renewables.
The company also hired former U.S. Environmental Protection Agency administrator Lisa Jackson to oversee its environmental initiatives. Apple also filed patents that could enable solar charging for the iPhone and other devices.
About three-quarters of Apple's facilities are powered by renewable energy.
Visit EcoWatch's SUSTAINABLE BUSINESS page for more related news on this topic.

EcoWatch Daily Newsletter
Related Articles from EcoWatch
Recent Stories from EcoWatch