Appalachian Women (and men) Unite to End Mountaintop Removal
May. 29, 2012 01:42PM EST
Energy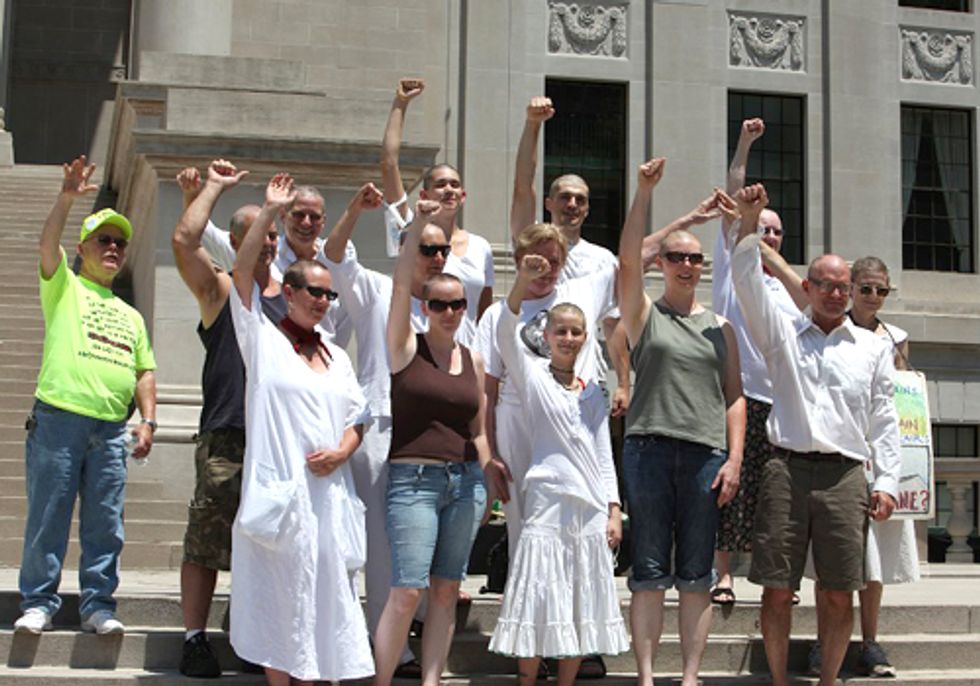 On Monday, May 28, registered nurse Marilyn Mullens led a group of her fellow Appalachian women to the West Virginia state capitol on Memorial Day to protest the growing humanitarian crisis of mountaintop removal mining (MTR). Mullens along with a group of coalfield mothers, daughters and activists shaved their heads to show solidarity with the Appalachian people who experience daily the devastating health and human rights violations from mountaintop removal coal mining.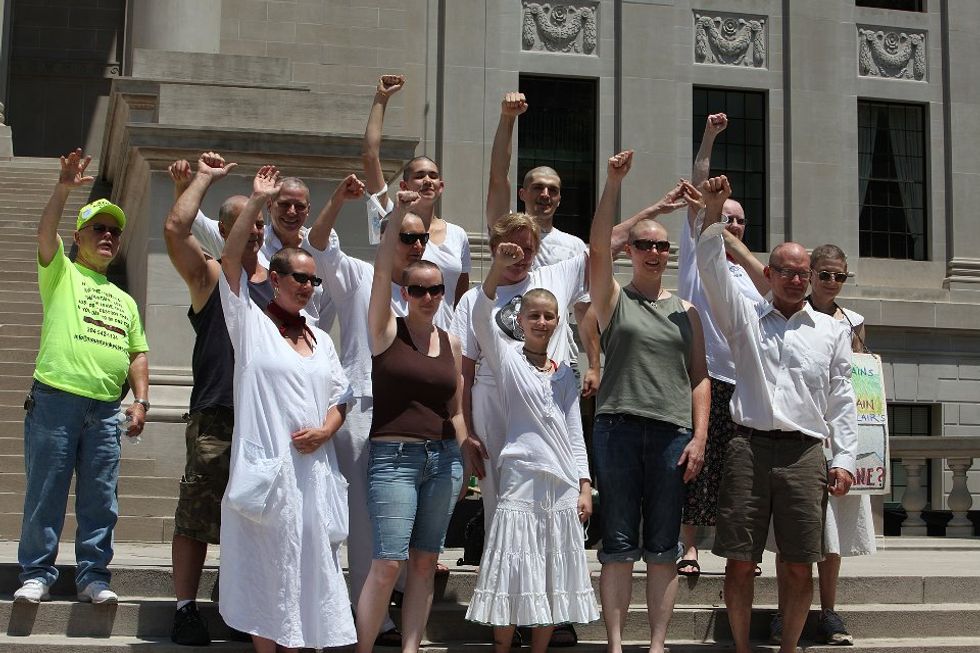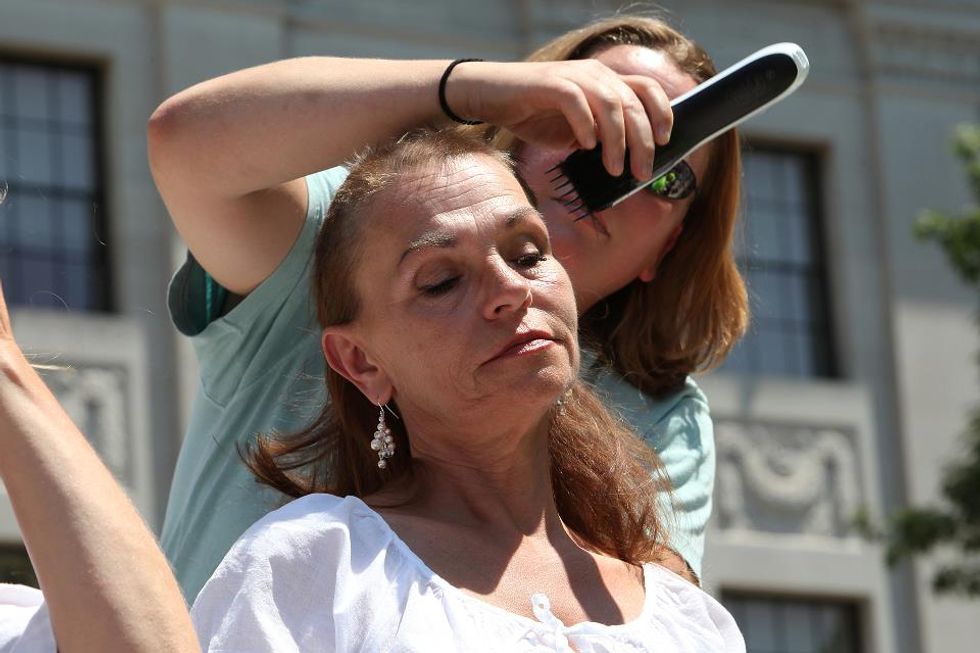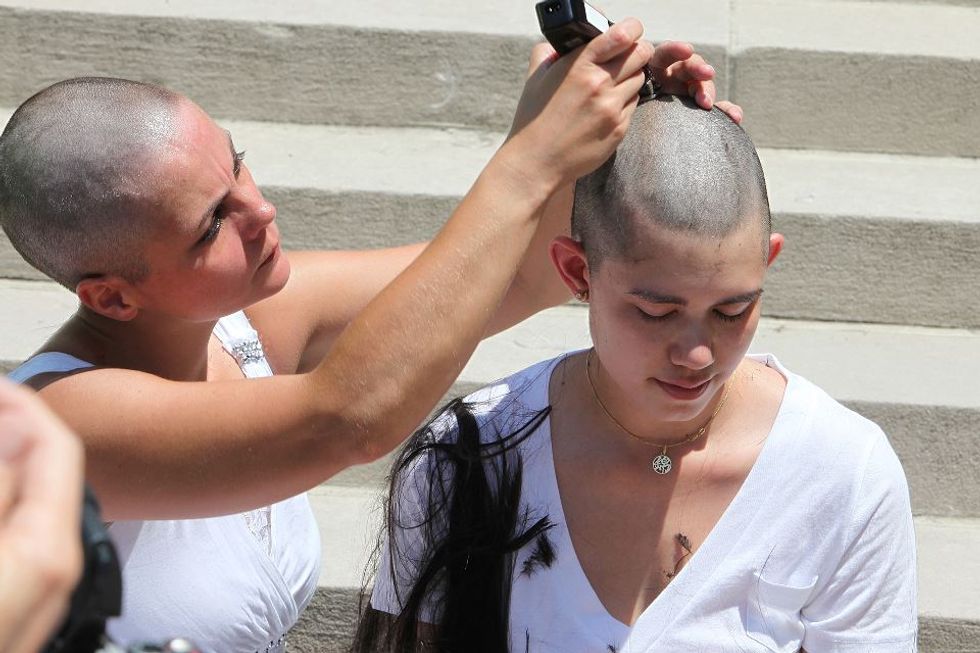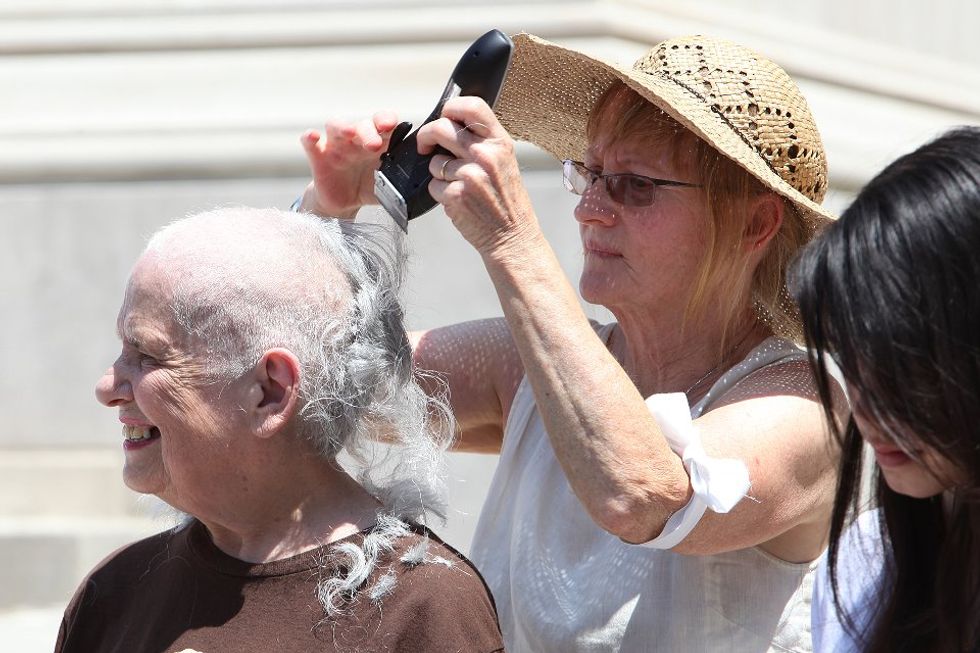 For more photos from this event, click here.
Here's a post from the Keeper of the Mountains Foundation site from Monday:
"Peaceful protest started by women of Appalachia. Women unite by meeting at our state capitol wearing white and shaving our heads to represent the stripping of our heritage, our homes, our water and our land. Stand in solidarity with our mountains that have been stripped of their trees, plants and top soil and our people who are sick and dying because of the effects of MTR. What could be a greater sacrifice and more profound statement than for strong Appalachian women to give up their hair to represent what is being done to us." - Facebook Event
"The women of Appalachia have always been unified and determined. We are grandmothers, mothers, daughters and sisters! We have experienced suffering. We have dealt with black lung, cancer, birth defects, polluted water and destruction. We are in morning. But, we are STRONG! Tomorrow the government and the coal industry will learn just how strong we are. They will see what happens when you poison our young and our loved ones. We are coal miners grand daughters, daughters, sisters & wives but we are MOTHERS! We are tired of begging for safe lucrative jobs and a safe environment that we are entitled in order to survive and be prosperous. Hey King Coal let me introduce you the the queens of Appalachia! Your pocketbooks may not hear us but the rest of the world will know what you're doing! We are taking back what has been unlawfully been taken from us! This is only the beginning! Women UNITE!!!!" - Paula Swearengin
"As the day approaches, I am overwhelmed with all the response and support we have received. We are Strong, Brave, and Powerful Appalachian Women. I am Proud to be a part of this Action. As I shave my head, I will be mourning for the mountains, for Mother Earth, for the depletion of clean, healthy water and air, and for the deteriorating Health of our People, and to all of the unjust acts that has been placed on the Appalachian People by irresponsible coal mining practices, and failure of the government to set and maintain proper regulations." - Donna Branham
"The shaving of the hair represents standing with our mountains that have been stripped of everything living on them. And in solidarity with our people, who are sick and dying and dead because of this practice. I want it to be silent, because silence can be deafening. Silence is louder than words. We've talked. We've talked and talked and talked, but it hasn't gotten us where we need to be with this issue." - Marilyn Mullens
Visit EcoWatch's MOUNTAINTOP REMOVAL page for more related news on this topic.
EcoWatch Daily Newsletter
Related Articles from EcoWatch
Recent Stories from EcoWatch