This website uses cookies to ensure you get the best experience while browsing it. By clicking 'Got It' you're accepting these terms.
Antibiotic-Resistant Bacteria Found in Rio de Janeiro Waterways Ahead of Olympics
Jun. 14, 2016 10:02AM EST
Science
Evidence of antibiotic-resistant "super bacteria" has been found at several Olympic sites in Rio de Janeiro, Brazil, including waters that will host the swimming portion of the triathlon and in the lagoon where rowing and canoe athletes will compete this summer.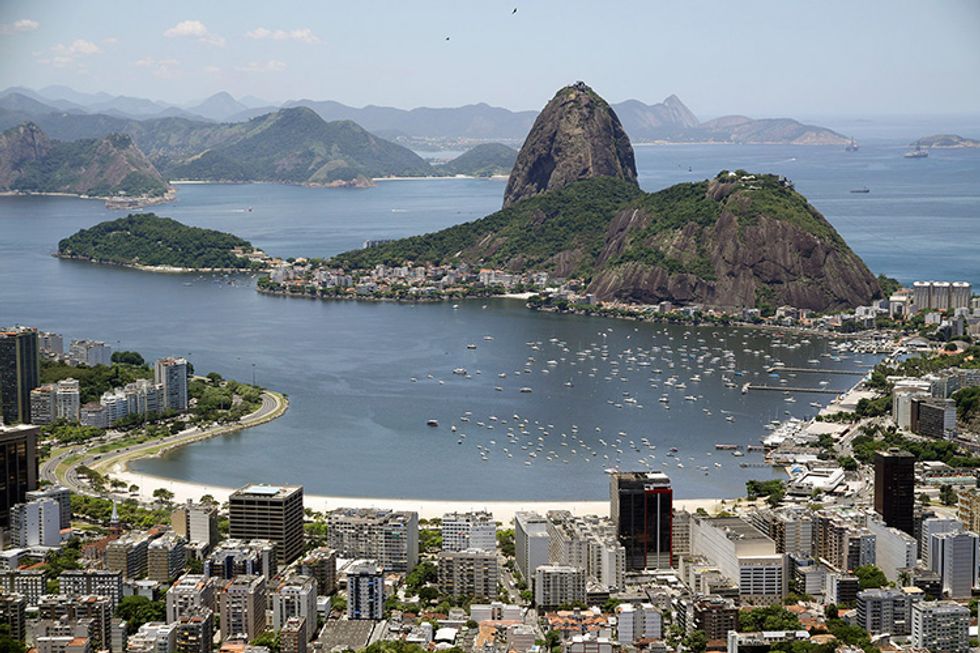 Two studies have connected five beaches—Copacabana, Ipanema, Leblon, Botafogo and Flamengo—and Rio de Janeiro's Rodrigo de Freitas lagoon to the superbug bacteria, Reuters reported.
Copacabana, which had microbes present in 10 percent of the water samples studied, will be the site of open-water and triathlon swimming events. Flamengo, which had microbes in 90 percent of the water samples, will host sailing competitions. The lagoon, which is seen by scientists as the breeding ground for the bacteria, will host rowing and canoe events, according to Reuters.
Scientists say the super bacteria can cause hard-to-treat urinary, gastrointestinal, pulmonary and bloodstream infections, which contribute to death in up to half of infected patients. Meningitis has also been linked to exposure to the superbug. The Centers for Disease Control and Prevention (CDC) reported antibiotic-resistant infections usually "require prolonged and/or costlier treatments, extend hospital stays, necessitate additional doctor visits and healthcare use and result in greater disability and death."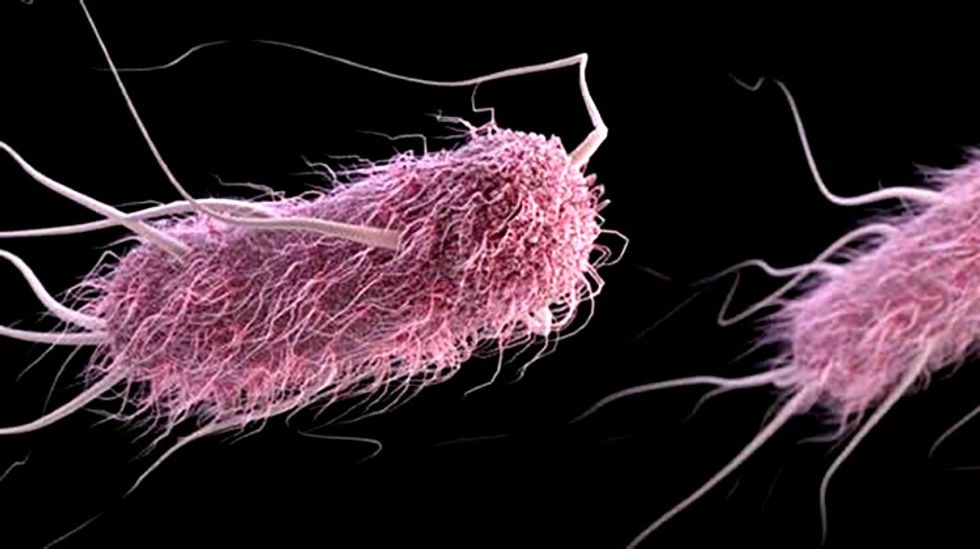 MCR-1 gene, which created antibiotic-resistant bacteria. Photo credit: CDC
The effect the microbes will have on athletes and people that come in contact with them depends on an individual's immune system. Reuters reported:
Five scientists consulted by Reuters said the immediate risk to people's health when faced with super bacteria infection depends on the state of their immune systems. These bacteria are opportunistic microbes that can enter the body, lie dormant, then attack at a later date when a healthy person may fall ill for another reason.
Super bacteria infect not only humans but also otherwise-harmless bacteria present in the waters, turning them into antibiotic-resistant germs.
Harwood said the super bacteria genes discovered in the Olympic lagoon were probably not harmful if swallowed by themselves: they need to be cocooned inside of a bacterium.
"Those genes are like candy. They are organic molecules and they'll be eaten up by other bacteria, other organisms," Harwood said. "That's where the danger is - if a person then ingests that infected organism - because it will make it through their gastrointestinal tract and potentially make someone ill."

The quality of Rio's water has been just one of many concerns facing the Olympic host city—many athletes were already questioning participating in the olympics due to the Zika virus outbreak. These studies are huge disappointments for everyone involved because part of Rio de Janeiro's 2009 bid for the Olympics included a promise to clean the city's waterways, according to Reuters.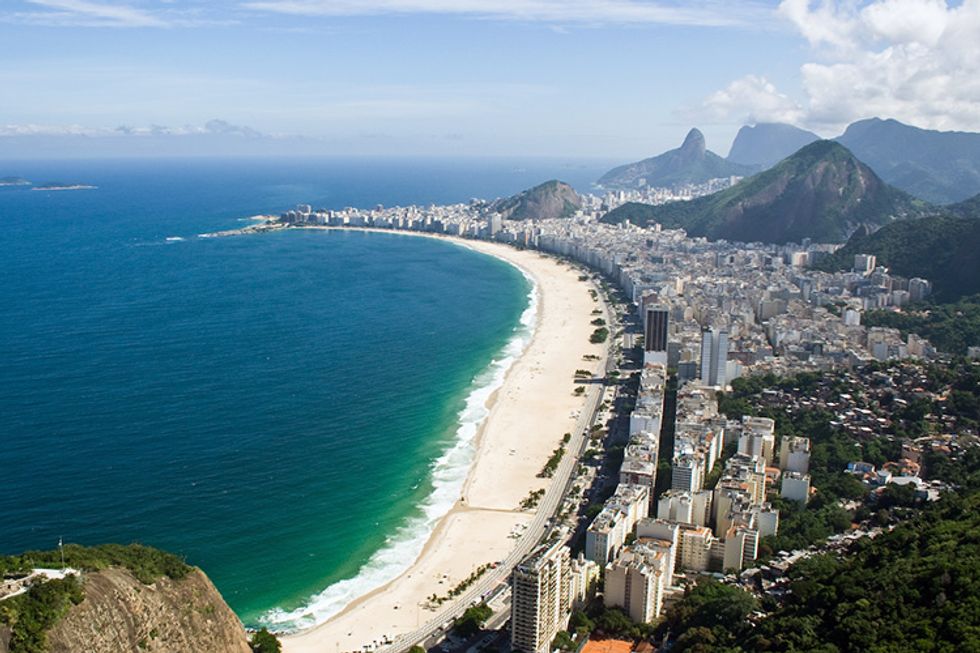 Renata Picao, a professor at Rio's federal university and lead researcher of the beach study, told Reuters the contamination of Rio's famous beaches was the result of a lack of basic sanitation in the metropolitan area of 12 million people.
"These bacteria should not be present in these waters," Picao said. "They should not be present in the sea."
The spread of the suberbug bacteria is aided by waste from hospitals and households entering storm drains, rivers and streams crossing the city.
The study involving microbes on Rio's beaches was reviewed in September 2015 at the Interscience Conference on Antimicrobial Agents and Chemotherapy in San Diego, California.
The second study, about Rio's lagoon, was conducted by Brazilian federal government's Oswaldo Cruz Foundation lab. It will be published in July by the American Society of Microbiology.
YOU MIGHT ALSO LIKE:
Climate Change Linked to Spread of Zika Virus
Chile's Salmon Industry Using Record Levels of Antibiotics to Combat Bacterial Outbreak
Lake Erie's Toxic Algae Bloom Forecast for Summer 2016
Scientists Warn That You Could Be Inhaling Chemically-Laden Microplastic Particles
EcoWatch Daily Newsletter
A harbour seal on an ice floe in Glacier Bay, Alaska. A new study shows that the climate crisis has warmed waters, changing ecosystems and crippling sea ice growth. Janette Hill / robertharding / Getty Images Plus
Doctors report that only 1 in 4 children are getting the recommended 60 minutes of physical activity per day. Ronnie Kaufman / DigitalVision / Getty Images
By Dan Gray
Pediatricians are being urged to start writing "exercise prescriptions" for the children they see in their office.
A First Nations protester walks in front of a train blockade in Tyendinaga, near Belleville, Ontario, Canada on Feb. 21, 2020. LARS HAGBERG / AFP via Getty Images
An indigenous rail blockade that snarled train travel in Canada for more than two weeks came to an end Monday when police moved in to clear protesters acting in solidarity with another indigenous community in British Columbia (B.C.), which is fighting to keep a natural gas pipeline off its land.
A rainbow snake, a rare reptile spotted in a Florida county for the first time in more than 50 years, seen here on July 5, 2013.
Kevin Enge / FWC Fish and Wildlife Research Institute / Flickr
A Florida hiker recently stumbled across a slithering surprise — a rare snake that hadn't been spotted in the area for more than 50 years.
We need our government to do everything it can to stop PFAS contamination and exposure from wreaking havoc in communities across the country. LuAnn Hun /
Unsplash
By Genna Reed
The EPA announced last week that it is issuing a preliminary regulatory determination for public comment to set an enforceable drinking water standard to two of the most common and well-studied PFAS, PFOA and PFOS.
This decision is based on three criteria:
PFOA and PFOS have an adverse effect on public health
PFOA and PFOS occur in drinking water often enough and at levels of public health concern;
regulation of PFOA and PFOS is a meaningful opportunity for reducing the health risk to those served by public water systems.