Another Whale Dead From Ingesting a Plastic Bag
Oct. 30, 2015 12:32PM EST
Animals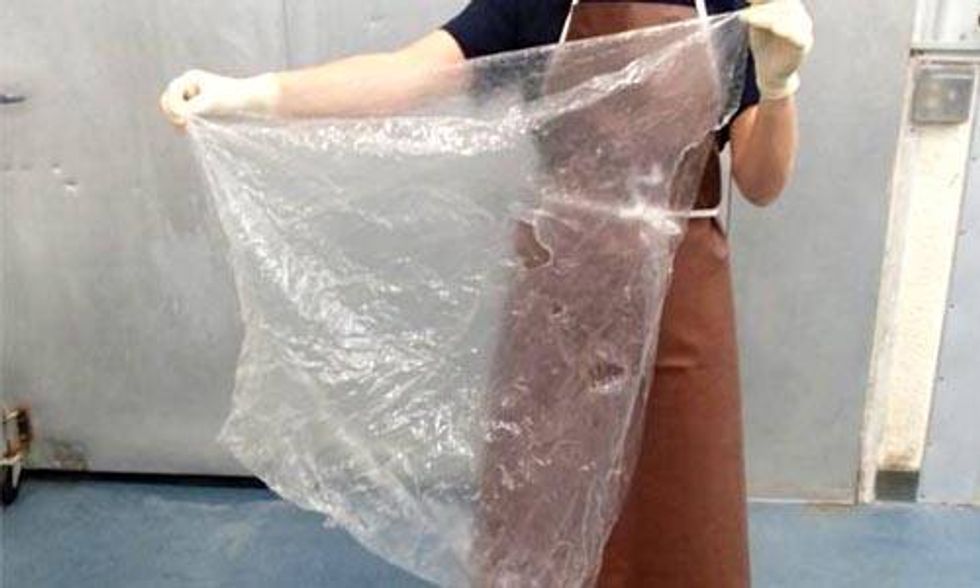 [Editor's note: Yesterday EcoWatch reported that a mature sperm whale was found dead in Taiwan. Local marine biologists said plastic bags and fishing nets filling its stomach.]
Marine debris can be a dangerous problem for the animals that inhabit the marine environment. Unfortunately, we recently saw this first-hand on a Florida beach. A melon-headed whale that was recovered along Florida's east coast died due to a large plastic bag in its digestive system. NOAA Fisheries' stranding network staff, partnering with the Florida Fish and Wildlife Conservation Commission and Harbor Branch Oceanographic Institute responded to the call about a stranding on Riviera Beach.
Marine debris kills-this is a large plastic bag found in a melon headed whale. http://t.co/rXxJy1Gd9p

[email protected]

http://t.co/cUL7mST7m9

— NOAA Fish Southeast (@NOAA Fish Southeast)1444422997.0
A decision was made to euthanize the whale after vets at the Palm Beach Zoo determined that the animal was in very poor condition and extremely thin. A necropsy (a non-human autopsy) was performed by a veterinarian to discover the cause of the animal's poor health and subsequent death, during which a large plastic bag was found to be blocking the whale's intestinal tract. The whale had suffered from starvation due to the blockage.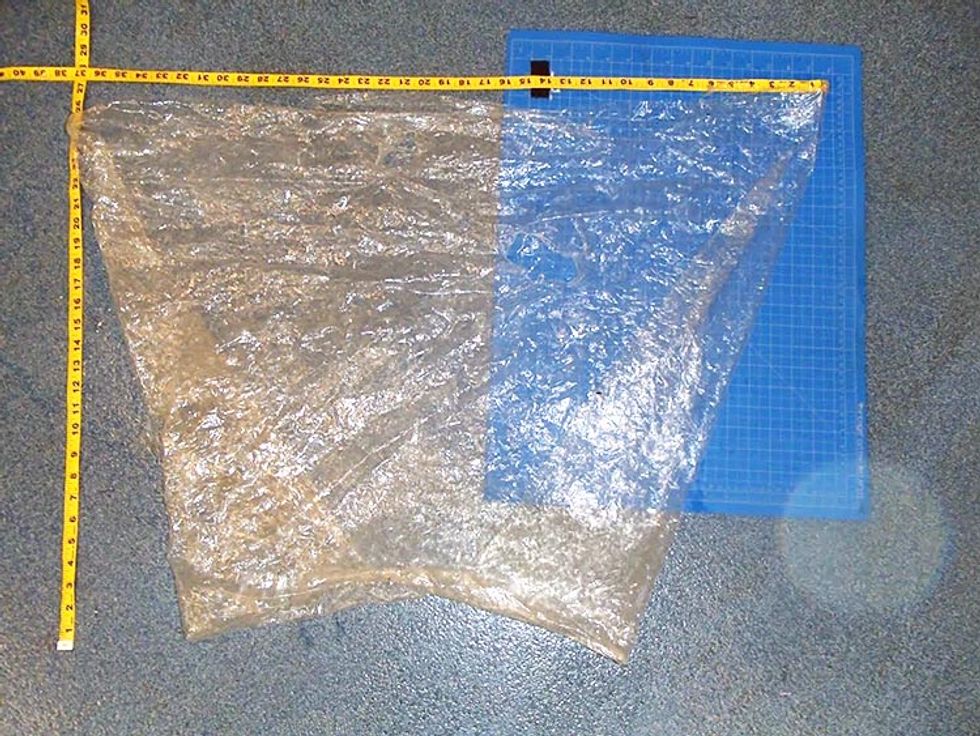 The plastic bag found within a melon-headed whale's digestive tract. Photo Credit: FAU Harbor Branch
This is a sad reminder of the impact of marine debris. Every piece of debris matters. Animals can mistake trash for food or accidentally ingest it when consuming actual food items. However, we can help! By properly disposing of our trash, following the three R's (reduce, reuse, recycle), helping to educate others, and by cleaning up our shorelines and waterways by getting involved in cleanup events, we can fight the marine debris problem and work to avoid outcomes like this in the future. To learn more about how you can help, visit our website.
YOU MIGHT ALSO LIKE
Plastic Bags and Fishing Nets Found in Stomach of Dead Whale
Algal Blooms Linked to Largest Die-Off of Great Whales Ever Recorded
295 Bears Killed in Florida's First Black Bear Hunt in Decades
Plastic Trash Found in Arctic Ocean, Likely Forming Sixth Garbage Patch
EcoWatch Daily Newsletter
Recent Stories from EcoWatch