This website uses cookies to ensure you get the best experience while browsing it. By clicking 'Got It' you're accepting these terms.
Another State Fights War on Solar and Energy Efficiency
Jan. 27, 2015 03:22PM EST
Business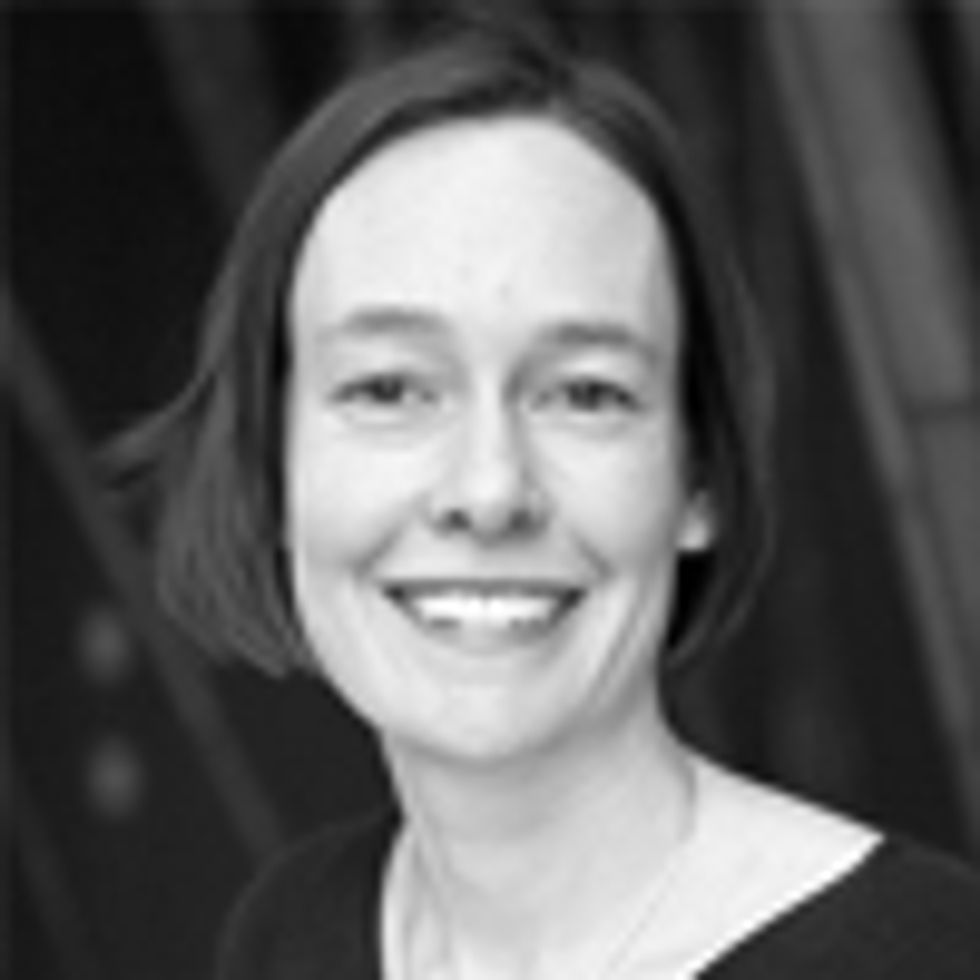 Despite poll after poll showing that Americans want more clean energy, Indiana legislators are pushing bills that would reduce energy efficiency and make it harder for Hoosier state residents to go solar, just as the solar industry is getting on its feet in the state.
Last week, Indiana's Senate Utilities Committee heard from a packed room about its bill that would let utilities set energy efficiency goals. Last year the state decided to end the popular Energizing Indiana efficiency program. Now some in the legislature have created Senate Bill 412, which is very one-sided in favor of utilities who sell electricity and doesn't protect the average person from monopoly interests.
Full house for the SB 412 Hearing. Clean Energy supporters wearing red! #EnergyFreedom #INLegis pic.twitter.com/fK3hbiP3ID

— Indiana Beyond Coal (@INBeyondCoal) January 22, 2015
Energy efficiency is a proven tool to lower electricity bills and save money for people across the state. Handing control of these programs over to companies that are in the business of selling more electricity jeopardizes Indiana's progress on energy efficiency.
And many Indiana residents spoke their mind and delivered that message during the hearing.
"We need state leadership that actually leads, engaging all of the state energy providers, community organizations, businesses, landlords and homeowners in a broad partnership that incentivizes broad-based investment in a more efficient, affordable and broadly-distributed energy future, instead of just pitting the utilities in an adversarial role against the ratepayers," said Rich Van Dyke, of the group NESCO, which represents 32,000 residents on the Indianapolis East Side.
People from many backgrounds spoke out against the utility's plan to control energy efficiency goals, including many from the faith community.
"This bill could be improved if it provided for mechanisms to encourage local governments and non-profit groups to develop energy efficiency programs for the poor in their communities," said Jack Hill, a minister in the Secular Franciscan Order of the Catholic Church in Indiana, in his written testimony submitted to the committee. "More than anyone else, the poor must spend extra money to pay for homes that are poorly insulated and appliances that waste too much energy."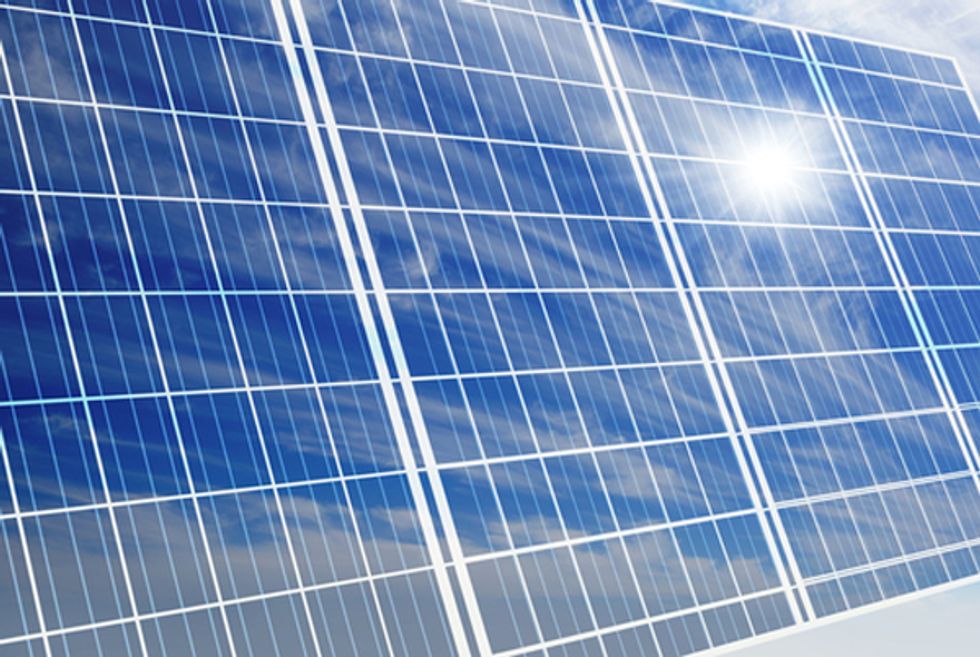 Sierra Club Indiana activists were part of the coalition of groups testifying, as Indiana Beyond Coal has long been working getting the state to switch to clean energy and energy efficiency.
"Energy efficiency means lower energy bills and less reliance on expensive power plants, creating savings for all Hoosier families and small businesses," said Jodi Perras, Indiana representative for Sierra Club's Beyond Coal Campaign. "It's time for our elected officials to stand up for the interests and financial security of ordinary Hoosier families by keeping energy efficiency strong and out of the total control of those who sell electricity."
What's more, there's also a bill being proposed that would severely hamper solar's growth in the Hoosier state as well.
Electricity customers in Indiana who use solar power receive credits for selling excess power back to the grid, but HB 1320 would minimize those credits, and allow utilities to set fixed charges for solar users.
Brad Morton, owner of Morton Solar in Evansville, says it would increase the cost to install solar power, effectively killing it as an energy option in Indiana.
"It takes the incentive out of the homeowner's pocket and puts it right into the pocket of the utility company," he says. "That's what this bill is all about, shifting the profits from the homeowner to the utility company."
Indeed, our Indiana experts say this bill is clearly designed to make residential rooftop solar and small-scale wind more expensive, rig the game in favor of electric utility control and restrict residents' freedom to generate their own electricity.
HB 1320 is not fair to current and future owners of rooftop solar and small-scale wind, and threatens to drive up costs for all ratepayers—not just those who own solar—by allowing utilities to increase everyone's fixed monthly charges to feed their bottom line.
You can help fight for energy efficiency and clean energy in Indiana—take action today!
YOU MIGHT ALSO LIKE
Solar Is Creating Jobs Nearly 20 Times Faster Than Overall U.S. Economy
Ohio's Renewable Energy Freeze Threatens Growth of Solar and Wind Investments and Jobs
EcoWatch Daily Newsletter
A First Nations protester walks in front of a train blockade in Tyendinaga, near Belleville, Ontario, Canada on Feb. 21, 2020. LARS HAGBERG / AFP via Getty Images
An indigenous rail blockade that snarled train travel in Canada for more than two weeks came to an end Monday when police moved in to clear protesters acting in solidarity with another indigenous community in British Columbia (B.C.), which is fighting to keep a natural gas pipeline off its land.
A rainbow snake, a rare reptile spotted in a Florida county for the first time in more than 50 years, seen here on July 5, 2013.
Kevin Enge / FWC Fish and Wildlife Research Institute / Flickr
A Florida hiker recently stumbled across a slithering surprise — a rare snake that hadn't been spotted in the area for more than 50 years.
We need our government to do everything it can to stop PFAS contamination and exposure from wreaking havoc in communities across the country. LuAnn Hun /
Unsplash
By Genna Reed
The EPA announced last week that it is issuing a preliminary regulatory determination for public comment to set an enforceable drinking water standard to two of the most common and well-studied PFAS, PFOA and PFOS.
This decision is based on three criteria:
PFOA and PFOS have an adverse effect on public health
PFOA and PFOS occur in drinking water often enough and at levels of public health concern;
regulation of PFOA and PFOS is a meaningful opportunity for reducing the health risk to those served by public water systems.
Charging EVs in Stockholm: But where does a dead battery go? Ranjithsiji / Wikimedia Commons
By Kieran Cooke
Driving an electric-powered vehicle (EV) rather than one reliant on fossil fuels is a key way to tackle climate change and improve air quality — but it does leave the old batteries behind as a nasty residue.
U.S. Secretary of the Treasure Steven Mnuchin arrives for a welcome dinner at the Murabba Palace in Riyadh, Saudi Arabia on Feb. 22, 2020 during the G20 finance ministers and central bank governors meeting. FAYEZ NURELDINE / AFP via Getty Images
Finance ministers from the 20 largest economies agreed to add a scant mention of the climate crisis in its final communiqué in Riyadh, Saudi Arabia on Sunday, but they stopped short of calling it a major economic risk, as Reuters reported. It was the first time the G20 has mentioned the climate crisis in its final communiqué since Donald Trump became president in 2017.