Another State Fights War on Solar and Energy Efficiency

Despite poll after poll showing that Americans want more clean energy, Indiana legislators are pushing bills that would reduce energy efficiency and make it harder for Hoosier state residents to go solar, just as the solar industry is getting on its feet in the state.
Last week, Indiana's Senate Utilities Committee heard from a packed room about its bill that would let utilities set energy efficiency goals. Last year the state decided to end the popular Energizing Indiana efficiency program. Now some in the legislature have created Senate Bill 412, which is very one-sided in favor of utilities who sell electricity and doesn't protect the average person from monopoly interests.
Full house for the SB 412 Hearing. Clean Energy supporters wearing red! #EnergyFreedom #INLegis pic.twitter.com/fK3hbiP3ID

— Indiana Beyond Coal (@INBeyondCoal) January 22, 2015
Energy efficiency is a proven tool to lower electricity bills and save money for people across the state. Handing control of these programs over to companies that are in the business of selling more electricity jeopardizes Indiana's progress on energy efficiency.
And many Indiana residents spoke their mind and delivered that message during the hearing.
"We need state leadership that actually leads, engaging all of the state energy providers, community organizations, businesses, landlords and homeowners in a broad partnership that incentivizes broad-based investment in a more efficient, affordable and broadly-distributed energy future, instead of just pitting the utilities in an adversarial role against the ratepayers," said Rich Van Dyke, of the group NESCO, which represents 32,000 residents on the Indianapolis East Side.
People from many backgrounds spoke out against the utility's plan to control energy efficiency goals, including many from the faith community.
"This bill could be improved if it provided for mechanisms to encourage local governments and non-profit groups to develop energy efficiency programs for the poor in their communities," said Jack Hill, a minister in the Secular Franciscan Order of the Catholic Church in Indiana, in his written testimony submitted to the committee. "More than anyone else, the poor must spend extra money to pay for homes that are poorly insulated and appliances that waste too much energy."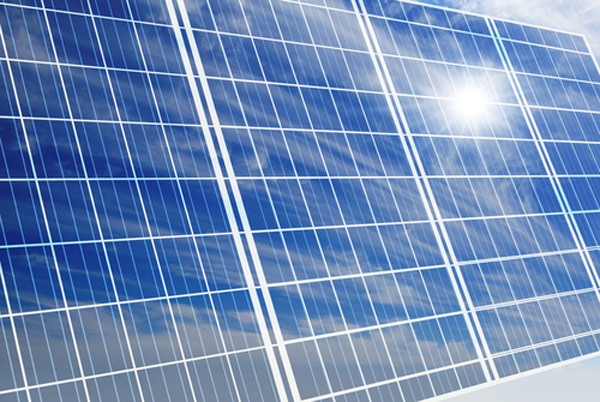 Sierra Club Indiana activists were part of the coalition of groups testifying, as Indiana Beyond Coal has long been working getting the state to switch to clean energy and energy efficiency.
"Energy efficiency means lower energy bills and less reliance on expensive power plants, creating savings for all Hoosier families and small businesses," said Jodi Perras, Indiana representative for Sierra Club's Beyond Coal Campaign. "It's time for our elected officials to stand up for the interests and financial security of ordinary Hoosier families by keeping energy efficiency strong and out of the total control of those who sell electricity."
What's more, there's also a bill being proposed that would severely hamper solar's growth in the Hoosier state as well.
Electricity customers in Indiana who use solar power receive credits for selling excess power back to the grid, but HB 1320 would minimize those credits, and allow utilities to set fixed charges for solar users.
Brad Morton, owner of Morton Solar in Evansville, says it would increase the cost to install solar power, effectively killing it as an energy option in Indiana.
"It takes the incentive out of the homeowner's pocket and puts it right into the pocket of the utility company," he says. "That's what this bill is all about, shifting the profits from the homeowner to the utility company."
Indeed, our Indiana experts say this bill is clearly designed to make residential rooftop solar and small-scale wind more expensive, rig the game in favor of electric utility control and restrict residents' freedom to generate their own electricity.
HB 1320 is not fair to current and future owners of rooftop solar and small-scale wind, and threatens to drive up costs for all ratepayers—not just those who own solar—by allowing utilities to increase everyone's fixed monthly charges to feed their bottom line.
You can help fight for energy efficiency and clean energy in Indiana—take action today!
YOU MIGHT ALSO LIKE
Solar Is Creating Jobs Nearly 20 Times Faster Than Overall U.S. Economy
Ohio's Renewable Energy Freeze Threatens Growth of Solar and Wind Investments and Jobs
Wikimedia Commons
By Stacy Malkan
Neil deGrasse Tyson has inspired millions of people to care about science and imagine themselves as participants in the scientific process. What a hopeful sign it is to see young girls wearing t-shirts emblazoned with the words, "Forget princess, I want to be an astrophysicist."
Keep reading...
Show less
www.youtube.com
By Andy Rowell
Any day now we will truly witness climate change in action. Within days at worst, maybe weeks at best, scientists predict that a huge section of the Larsen C ice shelf in Antarctica will break off into the ocean, in what is called a major "carving" event.
Keep reading...
Show less
www.youtube.com
President Trump visited Cedar Rapids, Iowa on June 21 to speak to a large crowd in the U.S. Cellular Center at a political rally organized by his campaign.
As Trevor Noah noted during The Daily Show episode last night (starts at 2:25), the real reason Trump has these rallies is to "get back in front of his loyal crowds and feed of their energy." Noah believes that "Trump supporters are so on board with their dude he can say anything and they'll come along for the ride."
Keep reading...
Show less
The Kamuthi solar plant in the southern Indian state of Tamil Nadu.
The rapid growth in renewable energy continues to put a dent in the demand for coal.
Coal India, the world's biggest coal mining company and producer of 82 percent of the country's coal, announced the closure of 37 mines that are financially "unviable."
Keep reading...
Show less
www.youtube.com
By Katie O'Reilly
Two years ago—long before coal became one of the most dominant and controversial symbols of the 2016 presidential election—Bloomberg Philanthropies approached production company RadicalMedia with the idea of creating a documentary exploring the U.S. coal mining industry. Last spring, they brought on Emmy-nominated director Michael Bonfiglio, tasked with forging a compelling story out of the multitudes of facts, statistics and narratives underlying the declining industry.
Keep reading...
Show less
Mayors for 100% Clean Energy
Keep reading...
Show less
www.youtube.com
Thanks to Newsy for their coverage on Thursday's news that the U.S. Fish and Wildlife Service removed grizzly bears in the Greater Yellowstone region from the Endangered Species List.
Watch above as Newsy explains that the decision comes despite serious concerns from the environmental and scientific community, and Tribal Nations about a declining, isolated grizzly bear population with diminishing food resources and record-high mortalities.
Keep reading...
Show less
www.facebook.com
By Francine Kershaw
Seismic airguns exploding in the ocean in search for oil and gas have devastating impacts on zooplankton, which are critical food sources for marine mammals, according to a new study in Nature. The blasting decimates one of the ocean's most vital groups of organisms over huge areas and may disrupt entire ecosystems.
And this devastating news comes on the heels of the National Marine Fisheries Service's proposal to authorize more than 90,000 miles of active seismic blasting. Based on the results of this study, the affected area would be approximately 135,000 square miles.
Keep reading...
Show less
By Jill Richardson
Is coconut oil:
good for you
bad for you
neither good nor bad
scientists don't know
The subject of this question is the source of a disagreement. Initially, the question was thought to be settled decades ago, when scientist Ancel Keys declared all saturated fats unhealthy. Coconut oil, which is solid at room temperature, is a saturated fat.
Keep reading...
Show less


Get EcoWatch in your inbox