This website uses cookies to ensure you get the best experience while browsing it. By clicking 'Got It' you're accepting these terms.
Another State Fights War on Solar and Energy Efficiency
Jan. 27, 2015 03:22PM EST

Despite poll after poll showing that Americans want more clean energy, Indiana legislators are pushing bills that would reduce energy efficiency and make it harder for Hoosier state residents to go solar, just as the solar industry is getting on its feet in the state.
Last week, Indiana's Senate Utilities Committee heard from a packed room about its bill that would let utilities set energy efficiency goals. Last year the state decided to end the popular Energizing Indiana efficiency program. Now some in the legislature have created Senate Bill 412, which is very one-sided in favor of utilities who sell electricity and doesn't protect the average person from monopoly interests.
Full house for the SB 412 Hearing. Clean Energy supporters wearing red! #EnergyFreedom #INLegis pic.twitter.com/fK3hbiP3ID

— Indiana Beyond Coal (@INBeyondCoal) January 22, 2015
Energy efficiency is a proven tool to lower electricity bills and save money for people across the state. Handing control of these programs over to companies that are in the business of selling more electricity jeopardizes Indiana's progress on energy efficiency.
And many Indiana residents spoke their mind and delivered that message during the hearing.
"We need state leadership that actually leads, engaging all of the state energy providers, community organizations, businesses, landlords and homeowners in a broad partnership that incentivizes broad-based investment in a more efficient, affordable and broadly-distributed energy future, instead of just pitting the utilities in an adversarial role against the ratepayers," said Rich Van Dyke, of the group NESCO, which represents 32,000 residents on the Indianapolis East Side.
People from many backgrounds spoke out against the utility's plan to control energy efficiency goals, including many from the faith community.
"This bill could be improved if it provided for mechanisms to encourage local governments and non-profit groups to develop energy efficiency programs for the poor in their communities," said Jack Hill, a minister in the Secular Franciscan Order of the Catholic Church in Indiana, in his written testimony submitted to the committee. "More than anyone else, the poor must spend extra money to pay for homes that are poorly insulated and appliances that waste too much energy."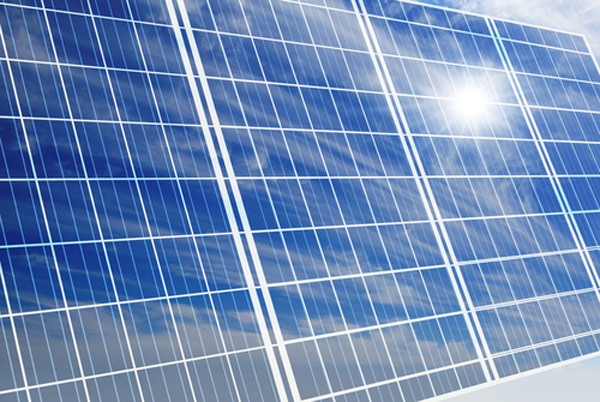 Sierra Club Indiana activists were part of the coalition of groups testifying, as Indiana Beyond Coal has long been working getting the state to switch to clean energy and energy efficiency.
"Energy efficiency means lower energy bills and less reliance on expensive power plants, creating savings for all Hoosier families and small businesses," said Jodi Perras, Indiana representative for Sierra Club's Beyond Coal Campaign. "It's time for our elected officials to stand up for the interests and financial security of ordinary Hoosier families by keeping energy efficiency strong and out of the total control of those who sell electricity."
What's more, there's also a bill being proposed that would severely hamper solar's growth in the Hoosier state as well.
Electricity customers in Indiana who use solar power receive credits for selling excess power back to the grid, but HB 1320 would minimize those credits, and allow utilities to set fixed charges for solar users.
Brad Morton, owner of Morton Solar in Evansville, says it would increase the cost to install solar power, effectively killing it as an energy option in Indiana.
"It takes the incentive out of the homeowner's pocket and puts it right into the pocket of the utility company," he says. "That's what this bill is all about, shifting the profits from the homeowner to the utility company."
Indeed, our Indiana experts say this bill is clearly designed to make residential rooftop solar and small-scale wind more expensive, rig the game in favor of electric utility control and restrict residents' freedom to generate their own electricity.
HB 1320 is not fair to current and future owners of rooftop solar and small-scale wind, and threatens to drive up costs for all ratepayers—not just those who own solar—by allowing utilities to increase everyone's fixed monthly charges to feed their bottom line.
You can help fight for energy efficiency and clean energy in Indiana—take action today!
YOU MIGHT ALSO LIKE
Solar Is Creating Jobs Nearly 20 Times Faster Than Overall U.S. Economy
Ohio's Renewable Energy Freeze Threatens Growth of Solar and Wind Investments and Jobs
Teenager Alex Weber and friends collected nearly 40,000 golf balls hit into the ocean from a handful of California golf courses.
Alex Weber /
CC BY-ND
Southwest Greenland had the most consistent ice loss from 2003 to 2012. Eqalugaarsuit, Ostgronland, Greenland on Aug. 1, 2018.
Rob Oo / CC BY 2.0
Greenland is melting about four times faster than it was in 2003, a new study published Monday in the Proceedings of the National Academy of Sciences found, a discovery with frightening implications for the pace and extent of future sea level rise.
"We're going to see faster and faster sea level rise for the foreseeable future," study lead author and Ohio State University geodynamics professor Dr. Michael Bevis said in a press release. "Once you hit that tipping point, the only question is: How severe does it get?"
Finally, some good news about the otherwise terrible partial government shutdown. A federal judge ruled that the Trump administration cannot issue permits to conduct seismic testing during the government impasse.
The Justice Department sought to delay—or stay—a motion filed by a range of coastal cities, businesses and conservation organizations that are suing the Trump administration over offshore oil drilling, Reuters reported. The department argued that it did not have the resources it needed to work on the case due to the shutdown.
Most people have heard of the Amazon, South America's famed rainforest and hub of biological diversity. Less well known, though no less critical, is the Pantanal, the world's largest tropical wetland.
Like the Amazon, the Pantanal is ecologically important and imperiled. Located primarily in Brazil, it also stretches into neighboring Bolivia and Paraguay. Covering an area larger than England at more than 70,000 square miles, the massive wetland provides irreplaceable ecosystem services that include the regulation of floodwaters, nutrient renewal, river flow for navigability, groundwater recharge and carbon sequestration. The wetland also supports the economies of the four South American states it covers.
Demonstrators participate in a protest march over agricultural policy on Jan. 19 in Berlin, Germany. Carsten Koall / Getty Images Europe
By Andrea Germanos
Organizers said 35,000 people marched through the streets of the German capital on Saturday to say they're "fed up" with industrial agriculture and call for a transformation to a system that instead supports the welfare of the environment, animals and rural farmers.

The fire that erupted after a pipeline explosion in Mexico Friday. FRANCISCO VILLEDA / AFP / Getty Images
By Patrick Rogers
If you have ever considered making the switch to an environmentally friendly electric vehicle, don't drag your feet. Though EV prices are falling, and states are unveiling more and more public charging stations and plug-in-ready parking spots, the federal government is doing everything it can to slam the brakes on our progress away from gas-burning internal combustion engines. President Trump, likely pressured by his allies in the fossil fuel industry, has threatened to end the federal tax credits that have already helped put hundreds of thousands of EVs on the road—a move bound to harm not only our environment but our economy, too. After all, the manufacturing and sale of EVs, hybrids, and plug-in hybrids supported 197,000 jobs in 2017, according to the most recent U.S. Energy and Employment Report.
By Jason Bittel
Formidable predators stalk the forests between Panama and northern Argentina. They are sometimes heard but never seen. They are small but feisty and have even been documented trying to take down a tapir, which can top out at nearly 400 pounds. Chupacabras? No.
U.S. Army member helps clear debris from Tyndall Air Force Base following Hurricane Michael.
U.S. Army