Another Poll Shows Bernie Beating Hillary
Aug. 27, 2015 09:43AM EST
Politics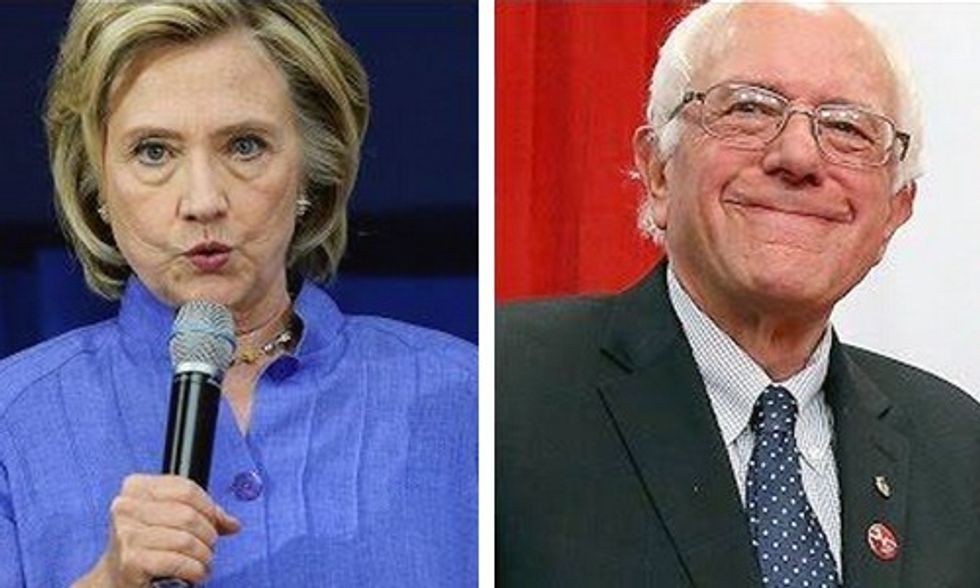 If you watched the first GOP primary debate or listened to many of the pundits this campaign season, Hillary Clinton has been the presumed Democratic presidential nominee from the get-go. Bernie Sanders is being called the dark horse candidate and the media has given him the short shrift, even though he has turned out record crowds at rallies all across the country. However, another poll in New Hampshire this month reveals that Sanders has overtaken Clinton as the frontrunner for the Democratic nomination in that state. The poll shows Sanders leading 42 to 35 percent.
Here's another poll showing Bernie Sanders beating Hillary Clinton http://t.co/qESk05IVWl pic.twitter.com/HC92XEAWDb

— Mother Jones (@MotherJones) August 26, 2015
Rather unsurprisingly, Sanders has a 26-point lead over Clinton among younger voters between the ages of 18 and 45. And even a 10-point lead among those 46 and older.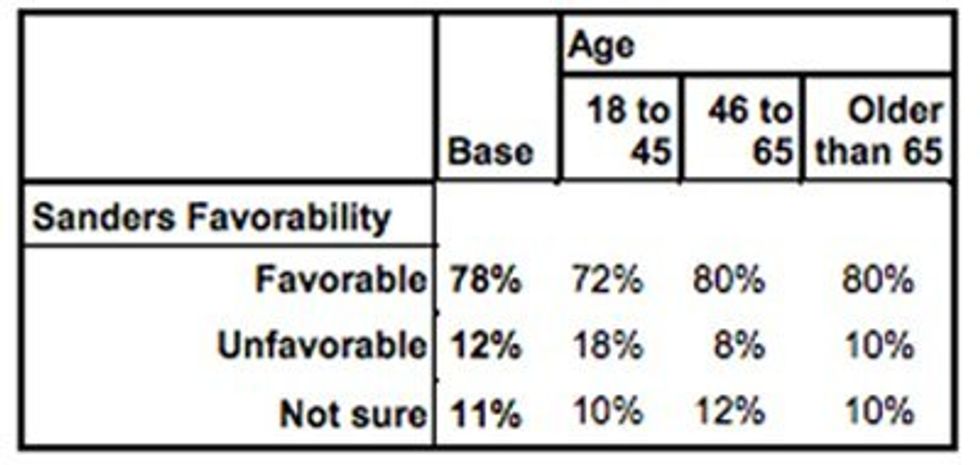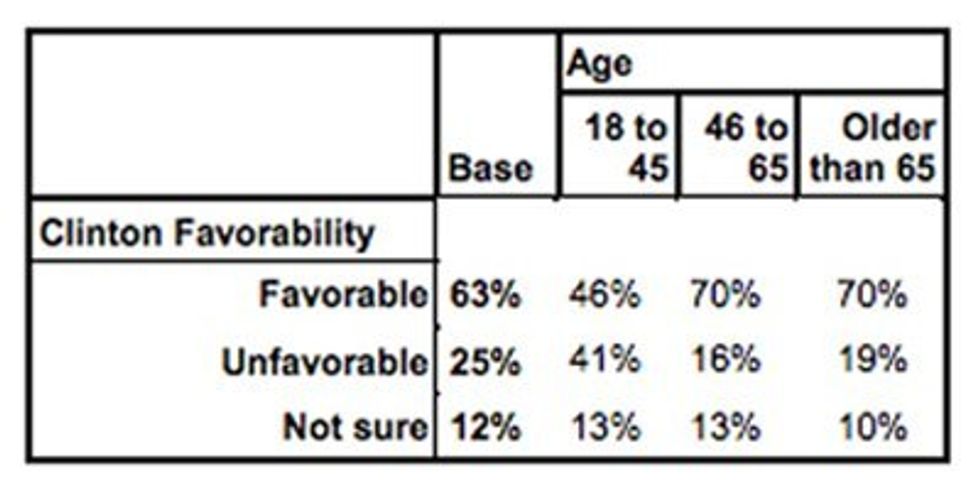 But the polls do reveal some very surprising facts. More women hold a favorable view of Sanders than of Clinton, who, if elected, would be the first female president in the nation's history.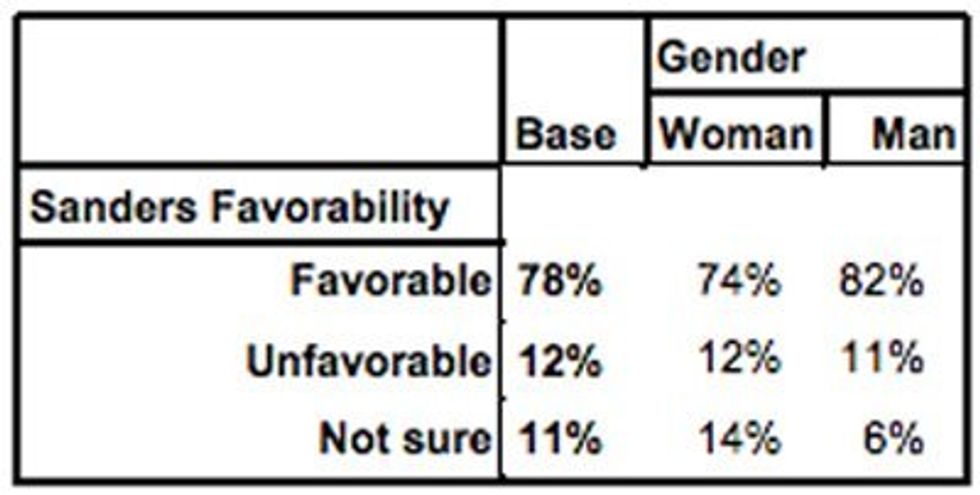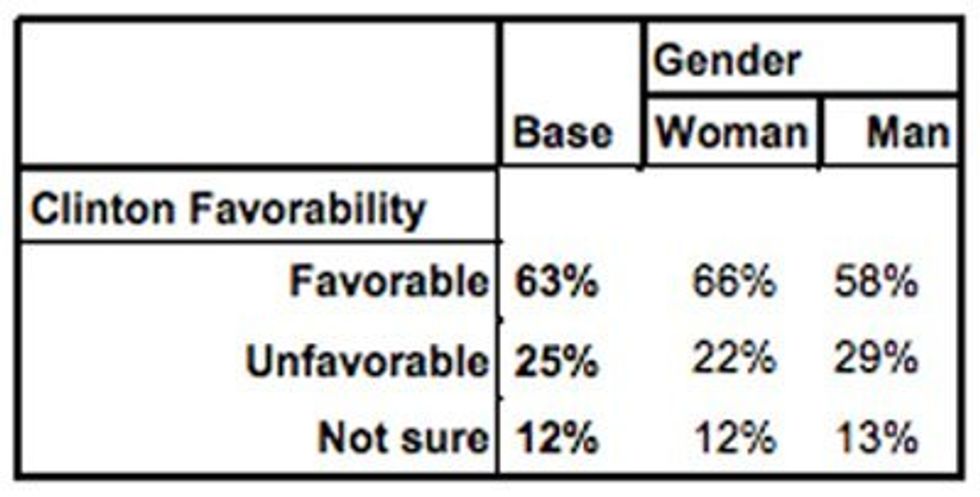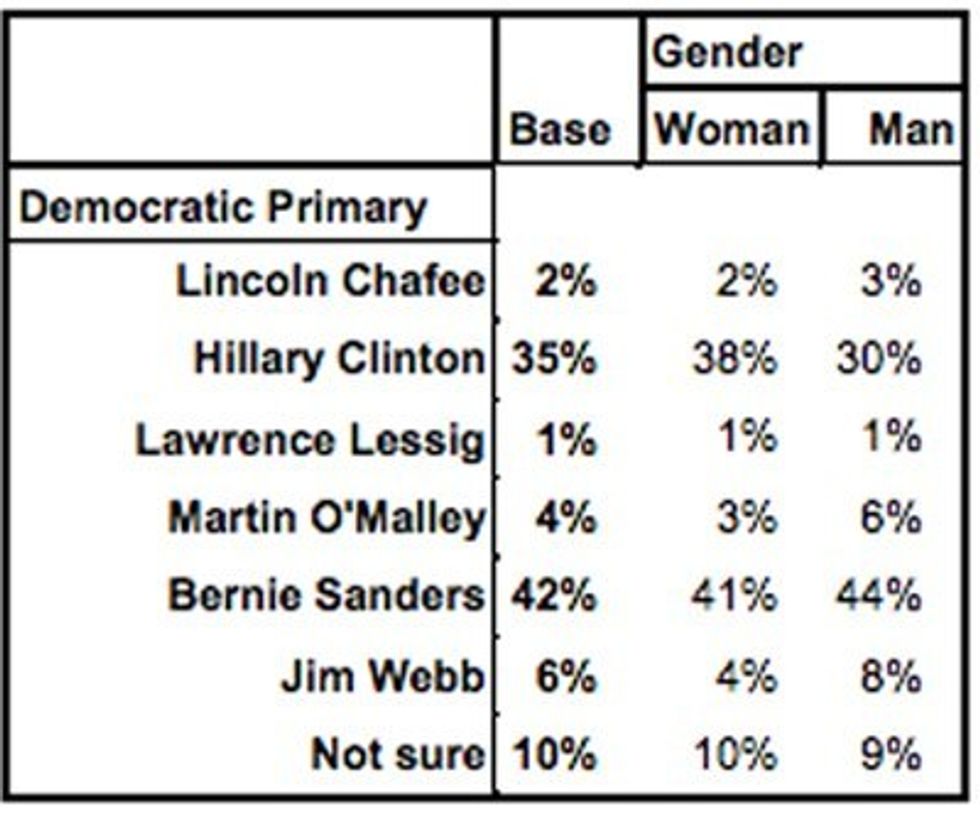 Read page 1
And what's more, Sanders is even polling stronger among moderates.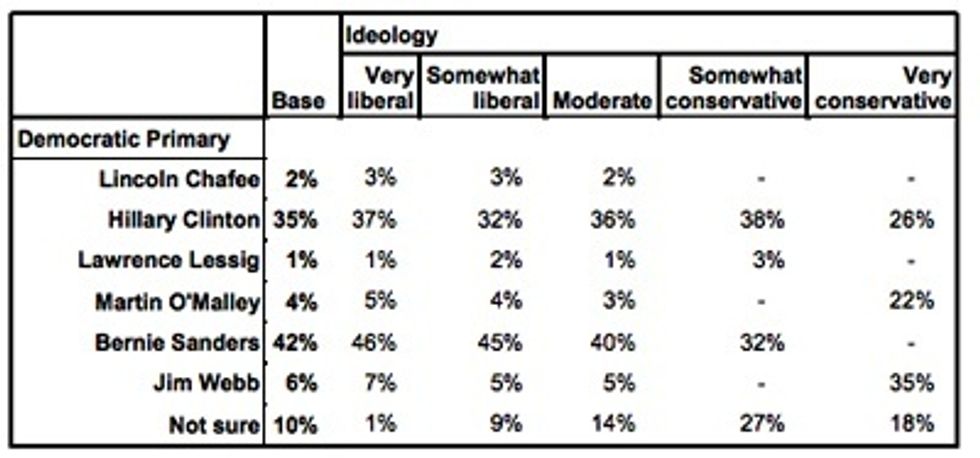 It's important to note it's still early and there is much media speculation about a Biden run. Polls out of Iowa show Clinton is still leading in that state, but Sanders is gaining on her. Current polling puts Clinton at 37 percent and Sanders at 30. Still though, nobody can deny Sanders' growing popularity. He has drawn more than 100,000 people to recent rallies. And many have already speculated as to why Sanders is gaining ground on Clinton. Certainly, Sanders' opposition to economic inequality, a belief in the need for a livable wage and his promotion of universal healthcare are all part of his mass appeal. And Clinton's ongoing email scandal is certainly not helping her. But one explanation for the "Sanders surge" lies in how the candidates differ on environmental issues.
Bernie Sanders Surges Past Hillary In Polls http://t.co/kqCWSdojaO#liberal#videospic.twitter.com/oo7ZWK38of — Denton Progressive (@DentonLiberal) August 22, 2015
Sanders has been hailed as a climate warrior and has taken a strong stance against the Keystone XL, while Clinton has failed to take a position on the controversial pipeline. However, Clinton has called climate change "one of the defining threats of our time," pledged to have every home powered by renewables by 2027 and most recently announced her opposition to drilling in the Arctic.
Bernie's surge in the polls isn't about Hillary. It's about how well @BernieSanders' #FeelT… http://t.co/bVDvJdKqpp pic.twitter.com/C8t5OrgRUB

— ɹoʇɐuǝʌou (@novenator) August 25, 2015
Still, despite the rhetoric, many including Bill McKibben feel that "climate change feels like a late add-on" for Clinton rather than a core issue for her. Several pundits have accused Clinton, a longtime centrist, of "moving to the left" and adopting many of Sanders' positions to contend with the self-described "democratic socialist." In contrast, Sanders has spent his time in the Senate as a champion of climate issues.
YOU MIGHT ALSO LIKE
10 Reasons Bernie Sanders Is 'Rockin' in the Free World'
Charles Koch Blasts President Obama for Comments Made at Climate Speech
EcoWatch Daily Newsletter
Related Articles from EcoWatch
Recent Stories from EcoWatch