Annual Beach Report: Is Your Beach Safe for Swimming?
Jun. 27, 2012 08:11AM EST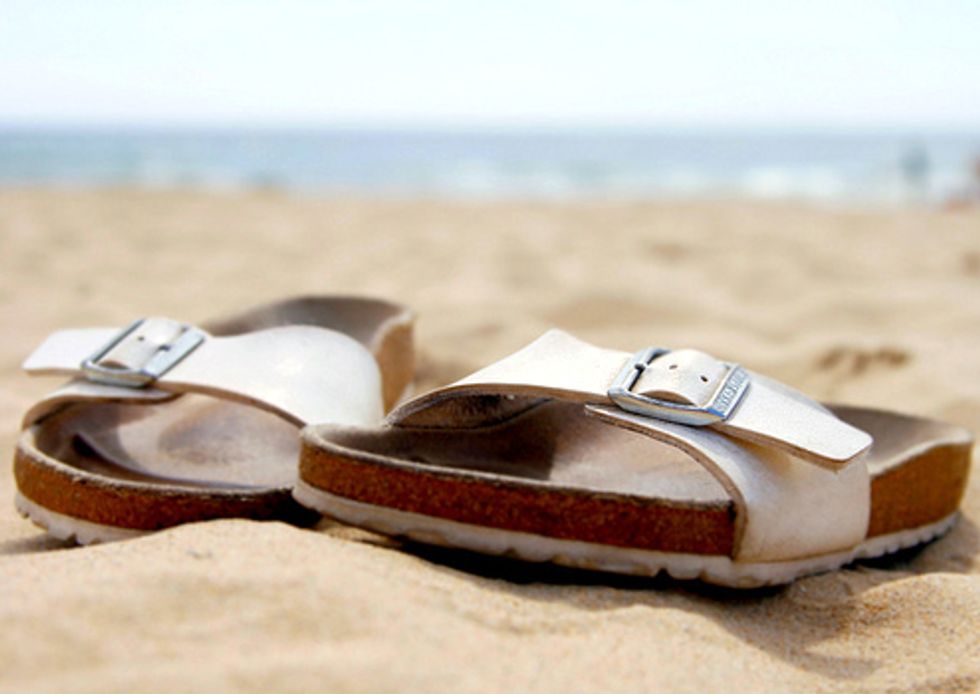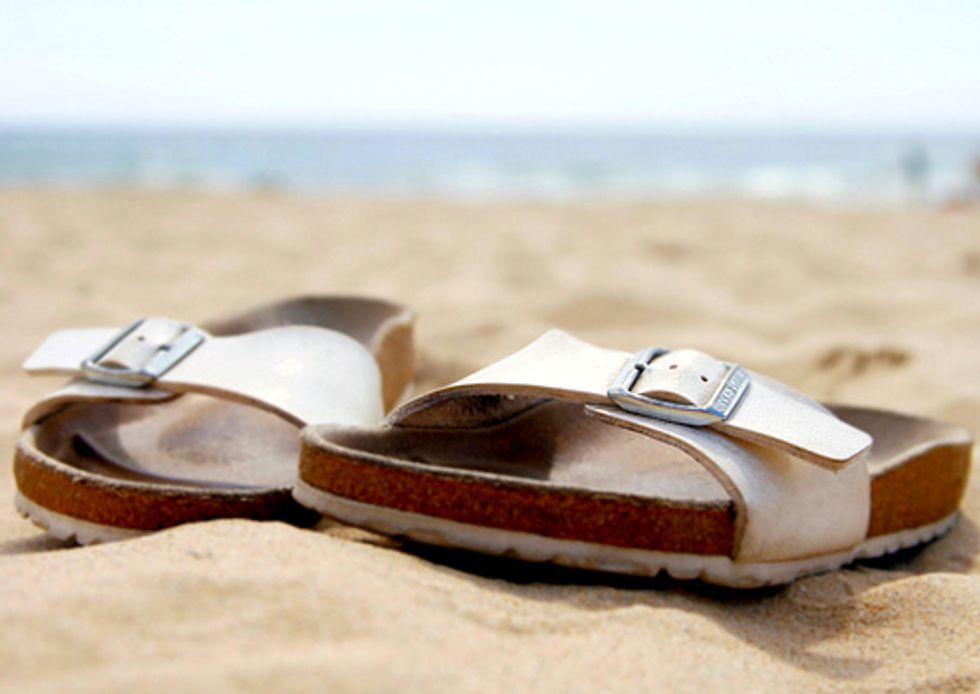 [Editor's note: Be sure to check out Waterkeeper Alliance's new Swim Guide, an app for iPhone, iPad, iPod touch and Android that makes it easy to explore and enjoy the best beaches in the following areas—Alabama, Alberta, British Columbia, California, Charleston SC, Florida, the Great Lakes, the Ottawa River region, and parts of Oregon and Washington State.]
America's beaches saw the third-highest number of closing and advisory days in more than two decades last year, with 5,945 closing and advisory days in California—25 percent of the national total—confirming California beaches continue to suffer from stormwater runoff and sewage pollution that can make people sick and harm coastal economies, according to the 22nd annual beachwater quality report released today by the Natural Resources Defense Council (NRDC).
"Our beaches are plagued by a sobering legacy of water pollution," said NRDC attorney Noah Garrison. "Luckily, much of this filth is preventable and we can turn the tide against water pollution. By establishing better beachwater quality standards and putting untapped 21st century solutions in place—we can make a day at the beach as carefree as it should be, and safeguard California's vital tourism industry."
In its 22nd year, NRDC's annual report—Testing the Waters: A Guide to Water Quality at Vacation Beaches—analyzes government data on beachwater testing results from 2011 at more than 3,000 beach testing locations nationwide. The report examines the pollution realities that loom at America's beaches and calls for a timely, concerted effort to avert future beachwater pollution.
In California, there were 5,945 closing and advisory days statewide last year, a one percent increase from the previous year (5,756 days). Nationally, California ranked 21st in Beachwater Quality (out of 30 states). Nine percent of samples exceeded national standards for designated beach areas in 2011. Consistent with past years, the most common reported cause of contamination came from elevated bacteria levels (94 percent), preemptive closures (i.e., without waiting for monitoring results) due to known sewage spills/leaks (4 percent), and preemptive closures due to heavy rainfall (2 percent).
The report confirms that last year, our nation's beachwater continued to suffer from serious contamination and pollutants by human and animal waste. As a result, America's beaches issued the third-highest number of closings or advisories in the report's history last year, with the second-highest number occurring just the year before.
The report provides a 5-star rating guide to 200 of the nation's popular beaches, evaluating them for water quality and best practices for testing and public notification. This year, the report awards a dozen beaches with a 5-star rating, as well as highlights the top 15 "Repeat Offenders," which repeatedly exhibit chronically high bacteria counts.
Last year, three beaches in California received a 5-star rating:
Newport Beach in Orange County (2 of 3 monitored sections): Newport Beach - 38th Street and Newport Beach - 52nd/53rd Street
Bolsa Chica Beach in Orange County
Huntington State Beach in Orange County
Additionally, the following beaches in the region were included on the nationwide Repeat Offender list, indicating persistent contamination problems over the last five years:
Avalon Beach in Los Angeles County (3 of 5 monitored sections): Avalon Beach—West of GP Pier (50 feet), Avalon Beach—West of GP Pier (100 feet), and Avalon Beach—East of GP Pier
Doheny State Beach in Orange County (3 of 6 monitored sections): Doheny State Beach—North of San Juan Creek, Doheny State Beach—Surfzone at Outfall, and Doheny State Beach—1000' South Outfall
For the first time this year, NRDC's report includes a zip code searchable map of more than 3,000 beaches nationwide, making it easier than ever for users to check the water quality, monitoring, closing and swimming advisory information at their local beaches. Find it by clicking here.
This year, Testing the Waters identifies two critical actions that the U.S. Environmental Protection Agency (EPA) can take to better protect people at the beach. First, EPA should reconsider its proposed recommended standards for beachwater quality, which leave beachgoers inadequately protected and unnecessarily exposed to dangerous pathogens in the water. Second, because polluted runoff is the biggest known source of pollution that causes swimming advisories or beach closings, EPA must reform and rigorously enforce the national requirements that govern sources of polluted stormwater to ensure that runoff is controlled using innovative green infrastructure solutions.
CALIFORNIA FINDINGS—2011:
California has more than 400 beaches along more than 500 miles of coastline on the Pacific Ocean and San Francisco Bay. In 2011 and continuing into 2012, the California Department of Health Services administered the BEACH Act grant. Starting in October 2012, the California State Water Resources Control Board will provide funding for the state contribution to the state's beach monitoring program and will administer the BEACH Act grant.
In California, the percentage of samples violating health standards statewide increased to 11 percent in 2011 from 10 percent the previous year. California came in 21st out of 30 states for the number of beachwater samples violating national standards in 2011.
The beaches with the most violations in 2011 were Avalon Beach 50 feet west of the Green Pleasure Pier (72 percent) and Avalon Beach 100 feet west of the Green Pleasure Pier (63 percent) in Los Angeles County; Imperial Beach Municipal Beach, Cortez Avenue in San Diego County (59 percent); Poche County Beach (58 percent) and Doheny State Beach surf zone at outfall (57 percent) in Orange County; and Surfrider Beach, Malibu, at the breach or last known breach (55 percent) in Los Angeles County.
The county with the highest health standard violation rate in 2011 was Contra Costa County (19 percent), followed by Los Angeles (18 percent), Santa Barbara (17 percent), Humboldt (15 percent), Monterey (13 percent), San Francisco (11 percent), San Mateo (10 percent), Santa Cruz (10 percent), Orange (8 percent), San Luis Obispo (7 percent), Alameda (6 percent), San Diego (6 percent), Marin (6 percent), Ventura (3 percent), Sonoma (3 percent), and Mendocino (3 percent) counties. No samples were collected at beaches in Del Norte County.
 
NATIONAL FINDINGS—2011:
Closing and advisory days in 2011 at America's beaches reached the third-highest level in the 22 years since NRDC began compiling this report at 23,481 days. This was a 3 percent decrease from 2010; that year marked the second-highest number of closings and advisories.
More than two-thirds of the closings and advisories in 2011 were issued because testing revealed indicator bacteria levels in the water violated public health standards, potentially indicating the presence of human or animal waste. Stormwater runoff was the primary known source of known pollution nationwide, consistent with past years, indicating a lack of needed progress on the problem at the national level. Sewage overflows were also a contributor.
This year's report found that water quality at America's beaches remained largely stable, with 8 percent of beachwater samples nationwide violating public health standards in 2011, compared to 8 percent the previous year and 7 percent for the four years prior.
The Great Lakes region had the highest violation rate of beachwater standards—11 percent of samples in 2011. The Delmarva had the lowest rate of samples—4 percent violated standards. In between were Western states (8 percent), New England (7 percent), New York-New Jersey coast (7 percent) and the Gulf Coast (6 percent).
Individual states with the highest violation rates of reported samples in 2011 were Louisiana (29 percent), Ohio (22 percent) and Illinois (12 percent). Those with the lowest rates of contamination last year were Delaware (1 percent), New Hampshire (1 percent), North Carolina (3 percent), New Jersey (3 percent), Florida (3 percent), Virginia (4 percent) and Hawaii (4 percent).
Under the federal Beaches Environmental Assessment and Coastal Health (BEACH) Act, states regularly test their beachwater for bacteria found in human and animal waste. These bacteria often indicate the presence of pathogens. When beach managers determine that water contamination violated health standards—or in some cases when a state suspects levels would violate standards, such as after heavy rain—they notify the public through beach closures or advisories.
Beachwater pollution nationwide causes a range of waterborne illnesses in swimmers including stomach flu, skin rashes, pinkeye, ear, nose and throat problems, dysentery, hepatitis, respiratory ailments, neurological disorders and other serious health problems. For senior citizens, small children and people with weak immune systems, the results can be fatal.
THE NATION'S 12 5-STAR BEACHES
For several years, NRDC has issued star ratings to each of the 200 popular beaches around the country, based on indicators of beachwater quality, monitoring frequency, and public notification of contamination. There were twelve beaches last year that received the 5-star rating:
California: Newport Beach in Orange County (2 of 3 monitored sections): Newport Beach—38th Street, Newport Beach—52nd/53rd Street
California: Bolsa Chica Beach in Orange County
California: Huntington State Beach in Orange County
Alabama: Gulf Shores Public Beach in Baldwin County
Alabama: Gulf State Park Pavilion in Baldwin County
Delaware: Dewey Beach in Sussex County
Maryland: Ocean City at Beach 6 in Worcester County
Minnesota: Park Point Franklin Park / 13th Street South Beach Park Point in St. Louis County
Minnesota: Lafayette Community Club Beach in St. Louis County
New Hampshire: Hampton Beach State Park in Rockingham County
New Hampshire: Wallis Sands Beach in Rockingham County
Texas: South Padre Island in Cameron County
The star system awards up to five stars to each select popular beach for exceptionally low violation rates and strong testing and safety practices. The criteria include: testing more than once a week, notifying the public promptly when tests reveal bacteria levels violating health standards, and posting closings and advisories both online and at the beach.
 
THE NATION'S 15 "REPEAT OFFENDERS"
Over the last five years of this report, sections of 15 U.S. beaches have stood out as having persistent contamination problems, with water samples violating public health standards more than 25 percent of the time for each year from 2007 to 2011:
California: Avalon Beach in Los Angeles County (3 of 5 monitored sections): Avalon Beach—West of Green Pleasure Pier (50 feet), Avalon Beach—West of Green Pleasure Pier (100 feet), and Avalon Beach—East of Green Pleasure Pier
California: Doheny State Beach in Orange County (3 of 6 monitored sections): Doheny State Beach—North of San Juan Creek, Doheny State Beach—Surfzone at Outfall, and Doheny State Beach – 1000' South Outfall
Illinois: Winnetka Elder Park Beach in Cook County
Illinois: North Point Marina North Beach in Lake County
Louisiana: Constance Beach in Cameron County
Louisiana: Gulf Breeze in Cameron County
Louisiana: Little Florida in Cameron County
Louisiana: Long Beach in Cameron County
Louisiana: Rutherford Beach in Cameron County
New Jersey: Beachwood Beach West in Ocean County
New York: Woodlawn Beach - Woodlawn Beach State Park in Erie County
New York: Ontario Beach in Monroe County
Ohio: Euclid State Park in Cuyahoga County
Ohio: Villa Angela State Park in Cuyahoga County
Wisconsin: South Shore Beach in Milwaukee County
It is important to note that, due to their size, some of these beaches have multiple sections that are tested for water quality, and in some instances only certain sections of a beach qualified for the repeat offender list. Where possible, multi-segment beaches have been indicated on this list, along with the specific sections of those beaches identified as repeat offenders.
EPA RECREATIONAL WATER QUALITY CRITERIA ALLOW 1-IN-28 TO GET SICK:
EPA is responsible for ensuring that recreational waters are safe for swimming. One way of doing so is by establishing and implementing comprehensive federal standards that are protective of public health. These standards, called "recreational water quality criteria," have not been updated since 1986. And in 2000, the BEACH Act required that EPA modernize standards to better protect beach users from illnesses caused by pathogens, such as viruses and bacteria, in polluted waterways.
The draft criteria that EPA responded with (and is proposing to finalize by October 15) miss a critical opportunity to better protect beachgoers from the dangers of swimming in polluted waters. In fact, EPA recommended bacteria levels as "safe" in recreational waters even though the agency estimated they would permit 1 in 28 swimmers to become ill with gastrointestinal sicknesses such as diarrhea, nausea and vomiting. Additionally, EPA does not adequately consider the risks of other health effects, such as rashes and ear, eye, and sinus infections, all of which are commonly experienced by beachgoers.
In order to address these flaws, EPA should revise the level of acceptable risk when it finalizes its new standards this fall, so that they are more protective of public health, including safeguarding against other, non-gastrointestinal illnesses, like rash and ear infections. EPA should also utilize the best available science and improved testing methods when developing the final criteria.
"Clean beaches are vital to our local, regional and national coastal economies," said Steve Fleischli, Acting Director of the Water Program at NRDC. "This summer provides a crucial turning point and chance to urge EPA to put people first and strengthen water quality standards. If we want to keep our oceans and tourism industries thriving and healthy, we need our local and federal leaders to step up and adopt smart policies that protect our water, our health, and our beach businesses."
Top governmental leaders, environmental and science agencies, and more than 10,000 Americans have already submitted public comments to EPA, expressing concern that this proposal, if approved without addressing such flaws, will allow an unacceptably high risk of illness.
LONG-TERM SOLUTIONS:
EPA estimates that more than 10 trillion gallons of untreated stormwater make their way into our surface waters each year, and there are hundreds of billions of gallons of wastewater, which includes sewage and stormwater, released in combined sewer overflows annually.
The best way to keep this pollution out of America's beachwater is to prevent it from the start by investing in smarter, greener infrastructure on land, like porous pavement, green roofs, parks, roadside plantings and rain barrels. Green infrastructure addresses stormwater pollution by stopping rain where it falls, preventing the rain from carrying runoff from dirty streets to our beaches, and instead storing it or letting it filter back into the ground naturally.
Green infrastructure solutions reduce the need for end-of-line stormwater treatment, prevent overloaded sewage systems and triggered overflows, and thereby turn rainwater from a huge pollution liability into a plentiful, local water supply resource. These sustainable water practices on land not only restore the health of local waterways and beaches, they also beautify neighborhoods, cool and cleanse the air, reduce asthma and heat-related illnesses, save on heating and cooling energy costs, boost economies and support American jobs.
Cities nationwide are already embracing these innovative stormwater management solutions. Now, our federal government has significant opportunities to clean up water at America's beaches by incentivizing green infrastructure in communities nationwide. EPA has a once-in-a-generation opportunity to expand the robust deployment of green infrastructure by reforming its national requirements designed to tackle urban runoff. A proposed water pollution rule for stormwater sources, such as new and existing development projects, is expected to be announced by EPA in the coming year.
 
FOR MORE INFORMATION:
Visit EcoWatch's WATER page for more related news on this topic.
Journalists film a protest by the environmental organization BUND at the Datteln coal-fired power plant in North Rhine-Westphalia, Germany on April 23, 2020. Bernd Thissen / picture alliance via Getty Images
By Jessica Corbett
Lead partners of a global consortium of news outlets that aims to improve reporting on the climate emergency released a statement on Monday urging journalists everywhere to treat their coverage of the rapidly heating planet with the same same level of urgency and intensity as they have the COVID-19 pandemic.
EcoWatch Daily Newsletter
Airborne microplastics are turning up in remote regions of the world, including the remote Altai mountains in Siberia. Kirill Kukhmar / TASS / Getty Images
However, a new study from researchers at Cornell and Utah State University highlights the increasing threat of airborne microplastics "spiraling around the globe," The Guardian reported.
Plastic waste breaks down into smaller pieces until it becomes microscopic and gets swept up into the atmosphere, where it rides the jet stream and travels across continents, the Cornell Chronicle reported. Researchers discovered this has led to a global plastic cycle as microplastics permeate the environment, according to The Guardian.
"We found a lot of legacy plastic pollution everywhere we looked; it travels in the atmosphere and it deposits all over the world," Janice Brahney, lead author of the study and Utah State University assistant professor of natural resources, told the Cornell Chronicle. "This plastic is not new from this year. It's from what we've already dumped into the environment over several decades."
In the study, published in the journal Proceedings of the National Academy of Sciences, researchers tested the most likely sources of more than 300 samples of airborne microplastics from 11 sites across the western U.S. To their surprise, the researchers found that almost none of the atmospheric microplastics came from plastic waste in cities and towns. "It just didn't work out that way," Professor Natalie Mahowald from Cornell University, who was part of the research team, told The Guardian.
It turns out that 84 percent of atmospheric microplastics came from roads, 11 percent from oceans and five percent from agricultural soil dust, the scientists wrote.
"We did the modeling to find out the sources, not knowing what the sources might be," Mahowald told the Cornell Chronicle. "It's amazing that this much plastic is in the atmosphere at that level, and unfortunately accumulating in the oceans and on land and just recirculating and moving everywhere, including remote places."
The scientists say the level of plastic pollution is expected to increase, raising "questions on the impact of accumulating plastics in the atmosphere on human health. The inhalation of particles can be irritating to lung tissue and lead to serious diseases," The Guardian reported.
The study coincides with other recent reports by researchers, who confirmed the existence of microplastics in New Zealand and Moscow, where airborne plastics are turning up in remote parts of snowy Siberia.
In the most recent study, scientists also learned that plastic particles were more likely to be blown from fields than roads in Africa and Asia, The Guardian reported.
As plastic production increases every year, the scientists stressed that there remains "large uncertainties in the transport, deposition, and source attribution of microplastics," and wrote that further research should be prioritized.
"What we're seeing right now is the accumulation of mismanaged plastics just going up. Some people think it's going to increase by tenfold [per decade]," Mahowald told The Guardian. "But maybe we could solve this before it becomes a huge problem, if we manage our plastics better, before they accumulate in the environment and swirl around everywhere."
A laborer works at the site of a rare earth metals mine at Nancheng county, Jiangxi province, China on Oct. 7, 2010. Jie Zhao / Corbis via Getty Images
By Michel Penke
More than every second person in the world now has a cellphone, and manufacturers are rolling out bigger, better, slicker models all the time. Many, however, have a bloody history.
Though made in large part of plastic, glass, ceramics, gold and copper, they also contain critical resources. The gallium used for LEDs and the camera flash, the tantalum in capacitors and indium that powers the display were all pulled from the ground — at a price for nature and people.
"Mining raw materials is always problematic, both with regard to human rights and ecology," said Melanie Müller, raw materials expert of the German think tank SWP. "Their production process is pretty toxic."
The gallium and indium in many phones comes from China or South Korea, the tantalum from the Democratic Republic of Congo or Rwanda. All in, such materials comprise less than ten grams of a phone's weight. But these grams finance an international mining industry that causes radioactive earth dumps, poisoned groundwater and Indigenous population displacement.
Environmental Damage: 'Nature Has Been Overexploited'
The problem is that modern technologies don't work without what are known as critical raw materials. Collectively, solar panels, drones, 3D printers and smartphone contain as many as 30 of these different elements sourced from around the globe. A prime example is lithium from Chile, which is essential in the manufacture of batteries for electric vehicles.
"No one, not even within the industry, would deny that mining lithium causes enormous environmental damage," Müller explained, in reference to the artificial lakes companies create when flushing the metal out of underground brine reservoirs. "The process uses vast amounts of water, so you end up with these huge flooded areas where the lithium settles."
This means of extraction results in the destruction and contamination of the natural water system. Unique plants and animals lose access to groundwater and watering holes. There have also been reports of freshwater becoming salinated due to extensive acidic waste water during lithium mining.
But lithium is not the only raw material that causes damage. Securing just one ton of rare earth elements produces 2,000 tons of toxic waste, and has devastated large regions of China, said Günther Hilpert, head of the Asia Research Division of the German think tank SWP.
He says companies there have adopted a process of spraying acid over the mining areas in order to separate the rare earths from other ores, and that mined areas are often abandoned after excavation.
"They are no longer viable for agricultural use," Hilpert said. "Nature has been overexploited."
China is not the only country with low environmental mining standards and poor resource governance. In Madagascar, for example, a thriving illegal gem and metal mining sector has been linked to rainforest depletion and destruction of natural lemur habitats.
States like Madagascar, Rwanda and the DRC score poorly on the Environmental Performance Index that ranks 180 countries for their effort on factors including conservation, air quality, waste management and emissions. Environmentalists are therefore particularly concerned that these countries are mining highly toxic materials like beryllium, tantalum and cobalt.
But it is not only nature that suffers from the extraction of high-demand critical raw materials.
"It is a dirty, toxic, partly radioactive industry," Hilpert said. "China, for example, has never really cared about human rights when it comes to achieving production targets."
Dirty, Toxic, Radioactive: Working in the Mining Sector
One of the most extreme examples is Baotou, a Chinese city in Inner Mongolia, where rare earth mining poisoned surrounding farms and nearby villages, causing thousands of people to leave the area.
In 2012, The Guardian described a toxic lake created in conjunction with rare earth mining as "a murky expanse of water, in which no fish or algae can survive. The shore is coated with a black crust, so thick you can walk on it. Into this huge, 10 sq km tailings pond nearby factories discharge water loaded with chemicals used to process the 17 most sought after minerals in the world."
Local residents reported health issues including aching legs, diabetes, osteoporosis and chest problems, The Guardian wrote.
South Africa has also been held up for turning a blind eye to the health impacts of mining.
"The platinum sector in South Africa has been criticized for performing very poorly on human rights — even within the raw materials sector," Müller said.
In 2012, security forces killed 34 miners who had been protesting poor working conditions and low wages at a mine owned by the British company Lonmin. What became known as the "Marikana massacre" triggered several spontaneous strikes across the country's mining sector.
Müller says miners can still face exposure to acid drainage — a frequent byproduct of platinum mining — that can cause chemical burns and severe lung damage. Though this can be prevented by a careful waste system.
Some progress was made in 2016 when the South African government announced plans to make mining companies pay $800 million (€679 million) for recycling acid mine water. But they didn't all comply. In 2020, activists sued Australian-owned mining company Mintails and the government to cover the cost of environmental cleanup.
Another massive issue around mining is water consumption. Since the extraction of critical raw materials is very water intensive, drought prone countries such as South Africa, have witnessed an increase in conflicts over supply.

For years, industry, government and the South African public debated – without a clear agreement – whether companies should get privileged access to water and how much the population may suffer from shortages.
Mining in Brazil: Replacing Nature, People, Land Rights
Beyond the direct health and environmental impact of mining toxic substances, quarrying critical raw materials destroys livelihoods, as developments in Brazil demonstrate.
"Brazil is the major worldwide niobium producer and reserves in [the state of] Minas Gerais would last more than 200 years [at the current rate of demand]," said Juliana Siqueira-Gay, environmental engineer and Ph.D. student at the University of São Paulo.
While the overall number of niobium mining requests is stagnating, the share of claims for Indigenous land has skyrocketed from 3 to 36 percent within one year. If granted, 23 percent of the Amazon forest and the homeland of 222 Indigenous groups could fall victim to deforestation in the name of mining, a study by Siqueira-Gay finds.
In early 2020, Brazilian President Jair Bolsonaro signed a bill which would allow corporations to develop areas populated by Indigenous communities in the future. The law has not yet entered into force, but "this policy could have long-lasting negative effects on Brazil's socio-biodiversity," said Siqueira-Gay.
One example are the niobium reserves in Seis Lagos, in Brazil's northeast, which could be quarried to build electrolytic capacitors for smartphones.
"They overlap the Balaio Indigenous land and it would cause major impacts in Indigenous communities by clearing forests responsible for providing food, raw materials and regulating the local climate," Siqueira-Gay explained.
She says scientific good practice guidelines offer a blueprint for sustainable mining that adheres to human rights and protects forests. Quarries in South America — and especially Brazil — funded by multilaterial banks like the International Finance Corporation of the World Bank Group have to follow these guidelines, Siqueira-Gay said.
They force companies to develop sustainable water supply, minimize acid exposure and re-vegetate mined surfaces. "First, negative impacts must be avoided, then minimized and at last compensated — not the other way around."
Reposted with permission from DW.
From Your Site Articles
Related Articles Around the Web
Scientists are studying barley, the key ingredient in beer. Ridofranz / Getty Images
Researchers at UC-Riverside are investigating how barley, a key ingredient in beer, survives in such a wide variety of climates with hopes of learning what exactly makes it so resilient across climates.
Barley was first grown domestically in Southwest Asia about 10,000 year ago and is grown around the world, from Egypt to Minnesota.
Barley's prime growing regions have shifted northward in recent decades as global temperatures have risen due to climate change caused by human extraction and combustion of fossil fuels.
Chuck Skypeck, technical brewing projects manager for the Brewers Association located in Boulder, Colorado, told E&E climate change's effects are impacting the brewing industry.
"Certainly dynamic growing conditions, water scarcity, extreme weather events, growers' planting decisions can all affect both pricing and availability of brewers' supply of malted barley," he told E&E News.
For a deeper dive:
For more climate change and clean energy news, you can follow Climate Nexus on Twitter and Facebook, sign up for daily Hot News, and visit their news site, Nexus Media News.
Air France airplanes parked at the Charles de Gaulle/Roissy airport on March 24, 2020. SAMSON / AFP via Getty Images
France moved one step closer this weekend to banning short-haul flights in an attempt to fight the climate crisis.
A bill prohibiting regional flights that could be replaced with an existing train journey of less than two and a half hours passed the country's National Assembly late on Saturday, as Reuters reported.
"We know that aviation is a contributor of carbon dioxide and that because of climate change we must reduce emissions," Industry Minister Agnes Pannier-Runacher told Europe 1 radio, according to Reuters.
The measure now has to pass the French Senate, then return to the lower house for a final vote. It would end regional flights between Paris's Orly airport and cities like Nantes and Bordeaux, The Guardian explained. It would not, however, impact connecting flights through Paris's Charles de Gaulle/Roissy airport.
The bill is part of a legislative package which aims to reduce France's emissions by 40 percent of 1990 levels by 2030, Reuters reported. It is a watered-down version of a proposal suggested by France's Citizens' Convention on Climate, BBC News explained. This group, which was formed by President Emmanuel Macron in 2019 and included 150 ordinary citizens, had put forward a ban on flights that could be replaced with an existing train journey of under four hours.
However, the journey length was lowered after protests from KLM-Air France, which had suffered heavy losses due to the coronavirus pandemic, and regions who were concerned about being left out of national transit networks, as The Guardian explained.
"We have chosen two and a half hours because four hours risks isolating landlocked territories including the greater Massif Central, which would be iniquitous," transport minister Jean-Baptiste Djebbari said, as The Guardian reported.
However, some environmental and consumer groups objected to the changes. The organization UFC-Que Choisir compared plane routes with equivalent train journeys of under four hours and found that the plane trips emitted an average of 77 times more carbon dioxide per passenger than the train journeys. At the same time, the train alternatives were cheaper and only as much as 40 minutes longer.
"[T]he government's choice actually aims to empty the measure of its substance," the group said, according to The Guardian.
The new measure also opens the French government to charges of hypocrisy. It bailed out Air France-KLM to the tune of a seven-billion euro loan last year, though it did require the airline to drop some domestic routes as a condition. Then, days before the measure passed, it more than doubled its stake in the airline, BBC News reported. However, Pannier-Runacher insisted to Europe 1 radio that it was possible to balance fighting climate change and supporting struggling businesses.
"Equally, we must support our companies and not let them fall by the wayside," she said, as Reuters reported.
This is not the first time that climate measures and aviation bailouts have coincided in the wake of the coronavirus pandemic. Austrian Airlines replaced its Vienna-Salzburg flight with additional train service after it received government money dependent on cutting greenhouse gas emissions, BBC News reported.
The number of flights worldwide declined almost 42 percent in 2020 when compared with 2019. It is expected that global aviation may not fully recover until 2024, according to Reuters.