Announcing Waterkeepers Washington
Jun. 25, 2012 07:14AM EST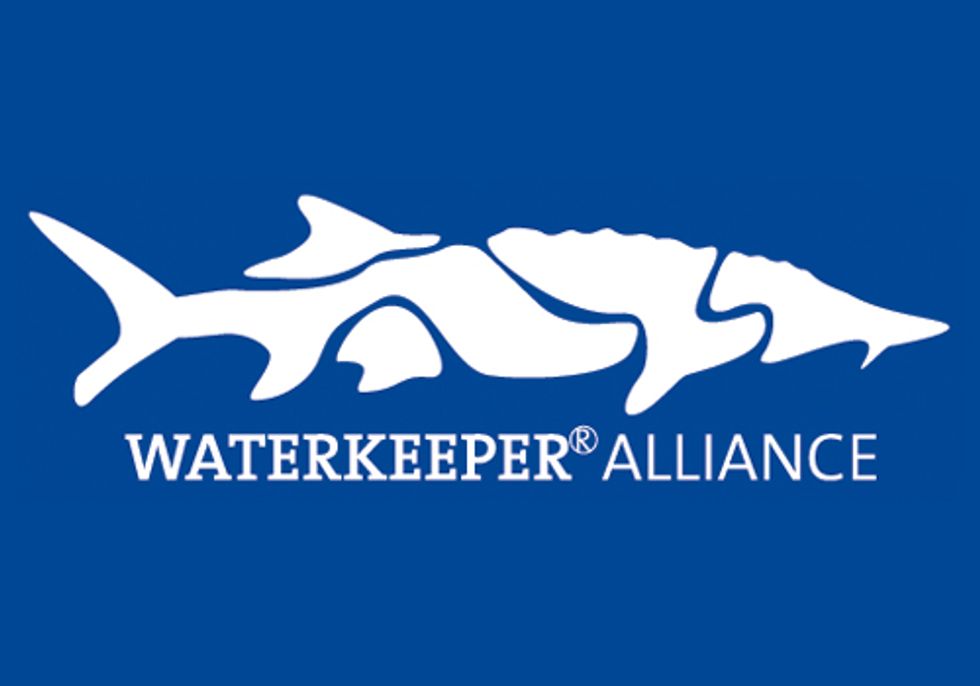 By Chris Wilke
There are 200 licensed Waterkeepers throughout the world, each one associated with a specific water body that it patrols with a boat or sometimes another suitable vehicle. Each program has an individual identified as the Waterkeeper (Riverkeeper, Baykeeper, Soundkeeper, etc.) who provides a voice for protection of the watershed and the communities that rely on it. There are 125 licensed programs in the U.S., including 29 on the West Coast. There are six in China, seven in Australia, 29 in Latin America, plus programs in Senegal, Bangladesh, England and a new program in Kurdistan, Iraq which was launched in 2011. It is said the Waterkeeper "movement" is the fastest growing environmental movement in the world.
Every Waterkeeper organization is an independent non-profit organization. With a nod to its origins in the grassroots, the movement is perhaps now too large for much direct local involvement from the Waterkeeper Alliance office in New York. To answer this need, a growing trend among its members is regional coordination. One of the first efforts was the California Coastkeeper Alliance (CCA)—a licensed Waterkeeper program in its own right with a staff and a head office in Sacramento, CA. The CCA coordinates 12 Waterkeepers and advocates on their behalf at the state capitol.
Another model for regional coordination is more of a collaboration or network of its members, without forming a separate organization. This is exemplified by Waterkeepers Australia, Waterkeepers India, Waterkeepers Carolinas, Waterkeepers Chesapeake and now, Waterkeepers Washington—a newly-formalized coalition of Puget Soundkeeper Alliance, Columbia Riverkeeper, North Sound Baykeeper and Spokane Riverkeeper. 
Some things are so obvious you wonder why you didn't do them sooner. With funding from Northwest Fund for the Environment and The Russell Family Foundation, the groups came together in December 2011 to discuss organizational and programmatic strategies. In January 2012 Waterkeepers Washington began to advocate on statewide water quality issues of common interest to its members in the Washington State Legislature, the courts, and in agencies like Department of Ecology. The regional nature allows the groups to represent their membership statewide while conserving resources by allowing one of the members to take the lead on a given issue.
Issues in Common:
Stormwater Legislation
Puget Soundkeeper took the lead for Waterkeepers Washington in Olympia, advocating for stronger municipal stormwater permits that regulate stormwater from more than 100 cities and counties around the state. When hostile legislation reared its head multiple times in the 2012 session, Puget Soundkeeper worked with lobbyist Bruce Wishart to represent all four programs and effectively kill several bad bills that sought to delay needed protections by up to three years or in one case make them nearly completely voluntary. Ultimately a less-than-ideal (but much-improved) compromise piece of legislation passed as a budget proviso. Under the deal, Western Washington permits will come out on time with two provisions to be delayed 6 to 18 months. Although the implementation of Eastern Washington Permits will be delayed an extra 12 months, the permits will still be issued on time: in summer 2012. For the first time our state will have a standard for green stormwater infrastructure to help control polluted runoff from both new development and re development sites.
Fish Consumption Standards
The amount of fish we eat may have an impact on water quality. Under the Clean Water Act, states must adjust water quality standards and sediment cleanup standards based on human health criteria so that when people eat fish it doesn't pose a toxic risk. A key element to this exercise is determining how much fish people eat. Currently our state uses one of the lowest rates in the nation: just 6.5 grams a day or about one bite of fish. Of course some people don't eat fish at all or may eat very little, but others eat a lot, particularly Native American tribal members, some other ethnic groups and the families of sports fisherman. Fish consumption rates must be protective of all individuals who consume high amounts of fish. Oregon for example just raised their rate to 175 grams a day. Washington is undergoing the same process, but the state is proposing a lengthy procedure that seeks to establish exemptions for certain industries in advance of adopting a new standard. Columbia Riverkeeper is taking the lead with Waterkeepers Washington in advocating for a robust standard to reflect actual consumption rates by high-user groups and to make sure that regulatory exemptions and offramps are used only when absolutely necessary, and are not put in place years ahead of the new consumption rate standard.
Desert Ranch Cattle and Oysters
What do range-fed cattle in Eastern Washington have to do with oysters in Skagit County? A lot perhaps. When Department of Ecology issued an enforcement action for state water pollution laws against an Eastern Washington Rancher (Lemire) who was allegedly allowing his cattle to destroy riparian vegetation and pollute Pataha creek, he appealed the ruling to the Pollution Control Hearings Board. When Ecology's authority was upheld, he appealed again to Columbia County Superior Court which overturned the ruling and found in Lemire's favor. Fearing a dangerous precedent that could hamstring its ability to enforce water pollution law against non point source polluters, Department of Ecology appealed to the State Court of Appeals, where the case is pending. In May, under the lead of Spokane Riverkeeper, Waterkeepers Washington filed an Amicus Brief (friend of the Court) in support of overturning the lower Court ruling and restoring Ecology's ability to uphold state law and keep dangerous pollution out of our waterways. A local example of this impact sits in Samish Bay, south of Bellingham which is home to an important shellfish growing area as well as lots and lots of dairy cows. Closures in 2011 due to high fecal coliform bacteria levels are suspected to stem from some farms with dairy cows just upstream. If the Lemire case results in a bad precedent, it could mean recreational closures and fewer oysters making their way to market, harming the economy and jobs in these areas.
Coal Export, Water Pollution, and Climate Change
Another issue uniting Waterkeepers Washington is coal transport and export. Coal is considered the dirtiest of carbon-based fuels and there are lots of sound reasons to oppose its extraction, transport and use. According to former NASA scientist Dr James Hanson, PhD there is no path to a low carbon future and stabilized climate that involves the continued burning of coal at anywhere near present levels. Mining of coal is hazardous to workers and watersheds. Surface mining utterly destroys habitats, community water systems and nearly everything that lives downstream. Even as Washington and Oregon become the first states to schedule a complete phase-out of coal burning power plants, six new coal export terminals are being planned for their shores.
Did we say Export? Indeed. In a short-sighted proposal to export Wyoming coal to China (while doing nothing for domestic energy security) coal industry and transportation giants like Peabody Energy and SSA Marine propose to build three massive coal export terminals in Washington, with one in Longview, one in Grays Harbor and one in Whatcom County, the latter happens to be adjacent to the important Cherry Point Marine Reserve. To understand the impact, one has to understand the scale involved. As many as 20 to 30 uncovered trains a day, each one 125 cars or 1.5 miles long, would transit the Spokane River, the Columbia River, with at least 10 trains offloading coal in Longview on the Columbia River and another 10 continuing up the Puget Sound corridor, through downtown Seattle before going on to Ferndale and Cherry Point, where a 380-acre site is planned over a 162-acre wetland area and would contain an 80-acre open coal pile-on the doorstep of North Sound Baykeeper in Bellingham, WA which has taken a lead role in opposing the terminal. The proposed route travels through each Waterkeepers Washington watershed in sequence, stretching from Idaho to Oregon to nearly the Canadian Border. These trains are each estimated to lose up to 30-120 tons of coal (500 to 2000 pounds per car) along the 1100 mile-plus journey.
Coal is incredibly toxic. It poisons water and air with toxic chemicals like mercury. Even the increase in diesel exhaust would take a toll on air quality and water quality. The dramatic increase in rail transport would disrupt commerce and snarl traffic in downtown Seattle and other communities along the way. Expanded ship traffic would increase the likelihood of collisions and/or spills. Over 200 Whatcom County doctors have opposed the concept of an export terminal there, as have the City Councils of Seattle, Edmonds and Marysville, and of course the four organizations of Waterkeepers Washington. Supporting these resolutions are many other jurisdictions that have called for expanded environmental review of the projects and the impacts of expanded coal transport in the Northwest.
On May 7, Columbia Riverkeeper hosted a rally opposing coal export in Portland, OR with all four Washington Waterkeepers in attendance. The rally coincided with the annual Waterkeeper Conference and dozens of Waterkeepers from around the world joined in the fray along with speeches that included a rousing call to action by Waterkeeper President Robert F. Kennedy, Jr. who proclaimed the coal will not only "poison our communities" but it will "poison our democracy." Preceding Kennedy was a moving speech by Hao Xin, Qiantang River Waterkeeper from China, who hailed China's effort to be the world leader in renewable energy, following with "China should not become the dumping ground for your coal industry. Our people need clean air and clean water, not dirty U.S. coal."
--------
Visit EcoWatch's WATER page for more related news on this topic.
EcoWatch Daily Newsletter