And the Winner of Best Sustainable Food and Farming Short Film Is ...
Mar. 12, 2015 09:04AM EST
Food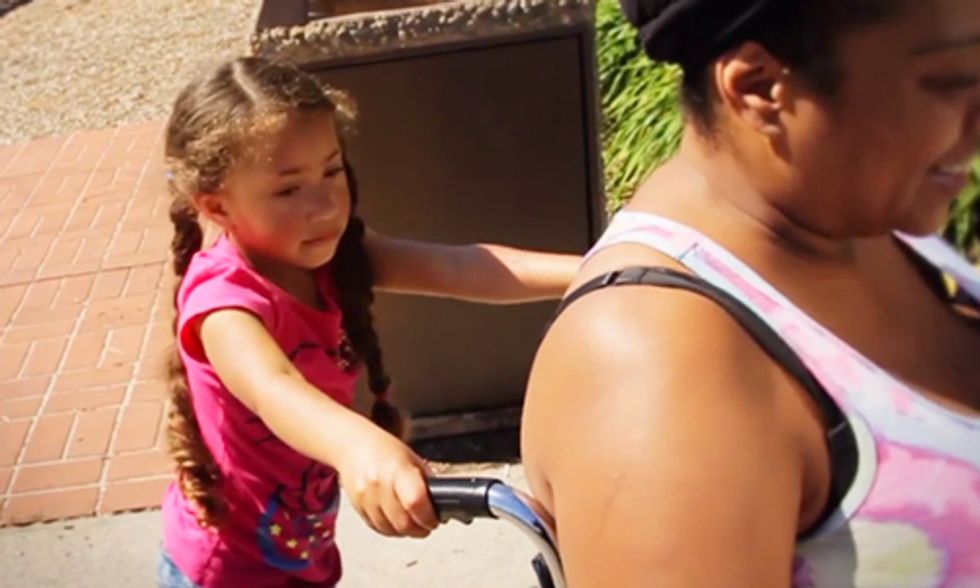 Last year, we covered Real Food Media′s inaugural film contest, and now the winners of this year's competition were announced this week. The contest is the food movement's first and only competition for short films about sustainable food and farming. Winners were narrowed down to 10 from among 175 submissions and a panel of judges voted for the best films out of those 10.
The panel included Michael Pollan, Eric Schlosser, Padma Lakshmi, Alice Waters, Tom Colicchio, Maria Rodale of Rodale Inc., Norman Lear Center's Johanna Blakley and film critic Thelma Adams.
"All under four minutes, the winning films are diverse in style, perspective and place," said Real Food Media. However, they "share common themes: renewal of respect for the labor and natural resources at the heart of food production, empowerment of communities through advocacy and celebration of sustainability along the food chain."
The Grand Prize winner is At Needle Point, a moving spoken word short about the debilitating illness of diabetes. Directed by Jamie DeWolf from Alameda, California the short (which also won the Student Prize) was produced in partnership with The Bigger Picture, a collaboration between Youth Speaks and the University of California San Francisco Center for Vulnerable Populations.
The film is "designed to combat the rising epidemic of Type 2 Diabetes by empowering youth to change the conversation," according to Real Food Media. A young woman narrates a story about five-year old Ariel who has already drunk 1,460 pepsis and her 35-year-old mother Kayla who has drunk 12,410 pepsis in her lifetime and has contracted diabetes.
"This provocative film delivers a big message … If this doesn't get through to people, I don't know what will," said Tom Colicchio.
Contest director Anna Lappé announced the film as the Grand Prize winner last weekend at TEDxManhattan, where this year's theme was, "Changing the Way We Eat."
Mama Adrienne, a short film by Austin Haeberle, won the People's Choice Award for its moving portrayal of Louhounou Adrienne and the women of Kinkala Garden in the Republic of Congo. In this central African nation, which is still recovering from a decade of violence that ravaged the country, these women grow organic vegetables to empower themselves and achieve self-sufficiency in a culture that is still dominated by patriarchy.
When the war ended, communities had to rebuild, starting with growing food again. The UN bought the land for the women so that the women could feed their children and send them back to school. These women are not only rebuilding their communities, but also promoting peace in the process.
Additional prizes included First Runner Up, Best Underreported Issue, Best Food Producer, Best Innovative Initiative, Best Cinematography and Best Animation. You can watch the videos of the other winners on Real Food Media's site and at more than 50 Pop-Up Film Festivals around the country.
YOU MIGHT ALSO LIKE
Must-See Wild & Scenic Film Festival Coming to a City Near You
Award-Winning Sundance Film Offers 'Innovative Solutions to Mend our Broken Food System'
EcoWatch Daily Newsletter