An Eye-Opening Look at Added Sugar in Kids' Cereals
May. 15, 2014 01:18PM EST
Food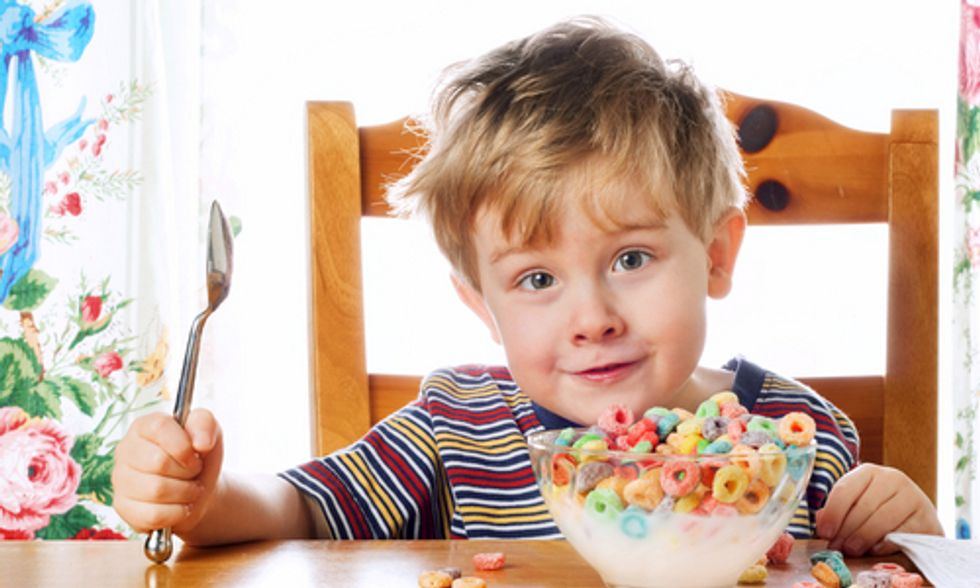 From a 10-day sugar-free challenge proposed in the new documentary Fed Up to a recent report on marketing tricks to obscure the health consequences of added sugar in food, this sweetener has been making headlines (again).
The latest comes from Environmental Working Group (EWG), which analyzed 1,556 breakfast cereals, including 181 that are marketed to children. Nearly all cold cereals contained added sugar, but kids' cereals were especially heavily sweetened, containing on average 40 percent more sugar per "serving" than cereals marketed to adults.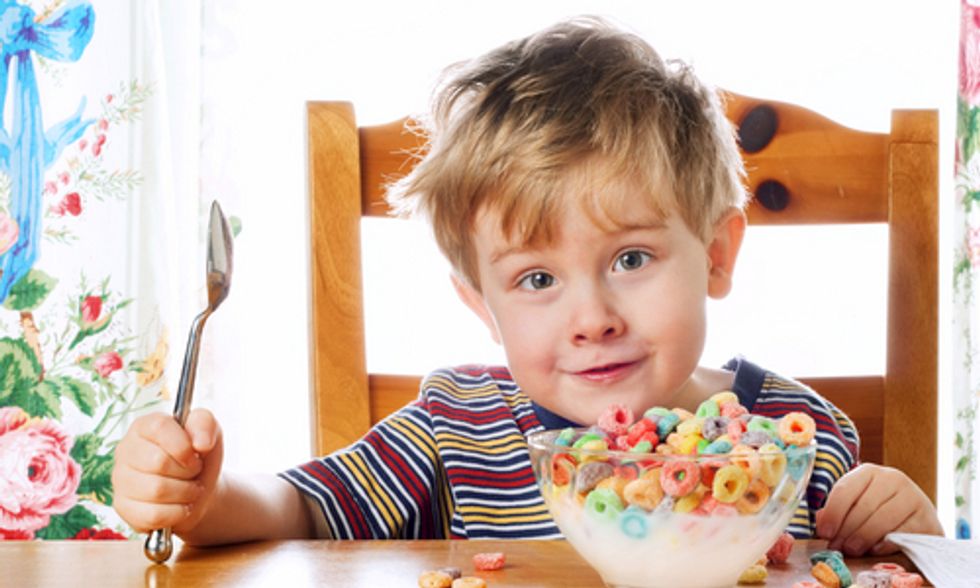 Photo courtesy of Shutterstock
Additionally, the average serving size recommended for the products were found to be unrealistically small and not reflective of what Americans actually consume. Still, an average "serving" had almost as much sugar as three Chips Ahoy! cookies or two Keebler Fudge Stripe cookies. EWG calls on the Food and Drug Administration to update its cereal serving size regulations to more realistically reflect current consumption.
Sugary kids' cereals also make health claims or tout their nutritional value, such as emphasizing fiber or vitamin and mineral content, to persuade parents that these foods should be bought.
"Parents read nutrition claims on the side of the cereal box and think they are feeding nutritious food to their kids," said Renee Sharp, EWG's research director. "That's why the federal government and food manufacturers need to hear from us. We hope the report will empower Americans to use their voices and buying dollars to demand better choices and a limit on how much sugar is added to food products that are marketed as 'healthy'."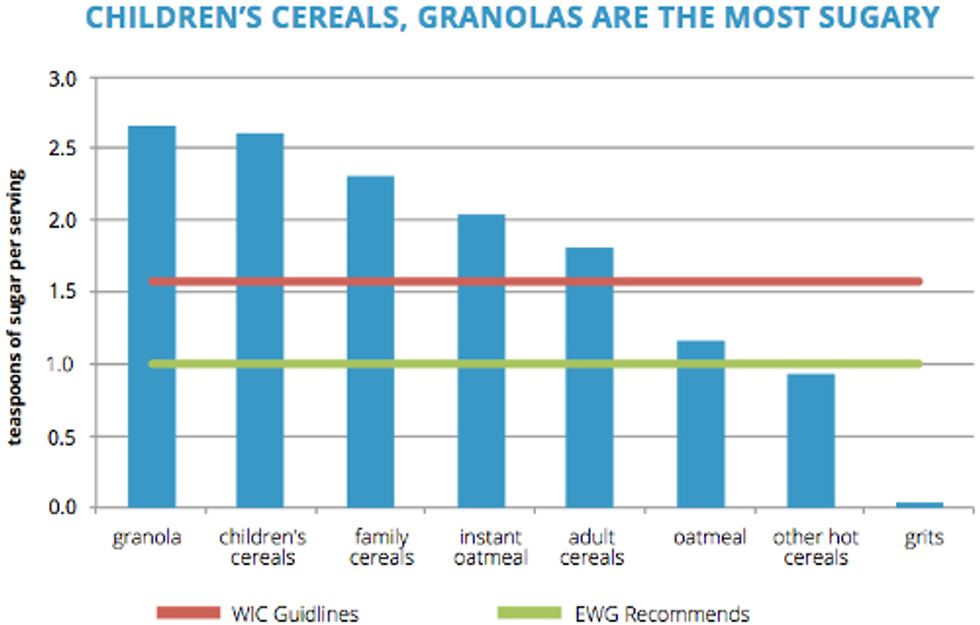 Chart 1 from EWG's "Children's Cereals: Sugar by the Pound"
The analysis found that 92 percent of cold cereals in the U.S. are preloaded with added sugars. In fact, eating one bowl of children's cereal each day would mean consuming 10 pounds of additional sugar yearly. But, EWG found that there are few low-sugar options, particularly among cereals marketed for kids.
EWG's "Hall of Shame" was compiled to highlight the 12 cereals that are more than 50 percent sugar by weight. They are as follows:
Kellogg's Honey Smacks

Malt-O-Meal Golden Puffs

Mom's Best Cereals Honey-Ful Wheat

Malt-O-Meal Berry Colossal Crunch with Marshmallows

Post Golden Crisp

Grace Instant Green Banana Porridge

Blanchard & Blanchard Granola

Lieber's Cocoa Frosted Flakes

Lieber's Honey Ringee Os

Food Lion Sugar Frosted Wheat Puffs

Krasdale Fruity Circles

Safeway Kitchens Silly Circles
"When you exclude obviously sugar-heavy foods like candy, cookies, ice cream, soft and fruit drinks, breakfast cereals are the single greatest source of added sugars in the diets of children under the age of eight," nutritionist and EWG consultant Dawn Undurraga, co-author of the report, Children's Cereals: Sugar by the Pound, said.  "Cereals that pack in as much sugar as junk food should not be considered part of a healthy breakfast or diet. Kids already eat two to three times the amount of sugar experts recommend."
Of the 181 kids' cereals tested, only 10 met EWG's criteria for low sugar, as follows:
Kellogg's Rice Krispies, Gluten-Free

General Mills Cheerios

Post 123 Sesame Street (C is for Cereal)

Kellogg's Corn Flakes.

Kellogg's Rice Krispies

Kellogg's Crispix Cereal

Springfield Corn Flakes Cereal

Valu Time Crisp Rice Cereal

Roundy's Crispy Rice

Shop Rite Scrunchy Crispy Rice
EWG recommends the following tips for parents looking to feed their children a healthy breakfast:
Reduce sugar consumption from all sources and seek out foods without added sugars.

Read the Nutrition Facts labels carefully and choose cereals with the lowest sugar content. Look for cereals that are low-sugar—no more than a teaspoon (4 grams) per serving—or moderately sweetened—less than 1½ teaspoons (6 grams) per serving.

Prepare breakfast from scratch as often as possible; add fruit for fiber, potassium and other essential vitamins and minerals.

Check out EWG's Healthy Breakfast Tips for great ideas on making healthy and sustaining breakfasts.

Speak out. Use your buying dollars and your words to tell cereal manufacturers you want more low-sugar choices for you and your family.
——–
YOU MIGHT ALSO LIKE
How to Limit Added Sugar in Your Diet
Sugar-Coated Science: Food Industry Uses Deceptive Marketing to Hide Added Sugar
Big Food Freaking Out About 'Fed Up'
——–
EcoWatch Daily Newsletter