This website uses cookies to ensure you get the best experience while browsing it. By clicking 'Got It' you're accepting these terms.
America's First Hemp House Pulls CO2 From the Air
Aug. 18, 2015 11:44AM EST
Business
Hemp is making a major comeback around the world. In the U.S., five states have legalized the recreational use of cannabis and hemp-based building materials are now gaining popularity.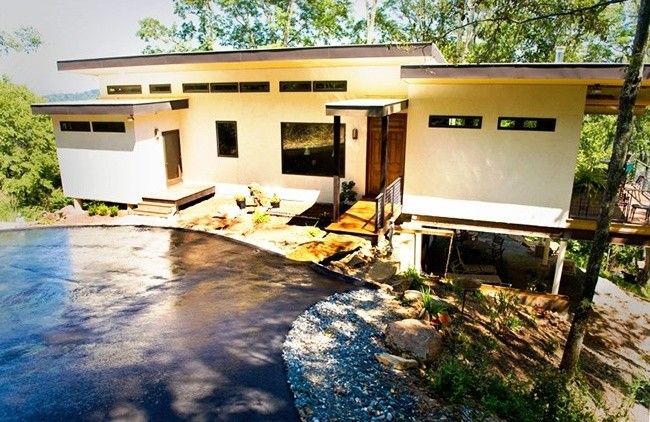 Photo credit: Push Design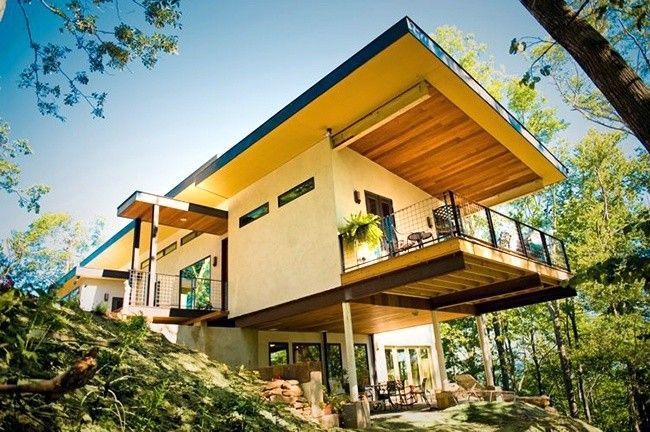 Photo credit: Push Design
The first house built in the U.S. with hemcrete was constructed in Asheville, North Carolina and the 3,400 square foot Push House boasts a number of eco-friendly features.
To create a solid—yet breathable—wall system, hemp hurds were mixed with lime and water on-site an poured in-between the exterior supporting studs in lift.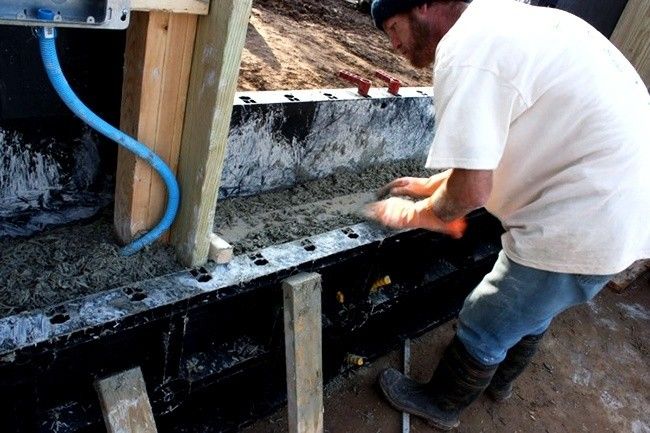 Photo credit: Push Design
As USA Today notes, hempcrete is actually less like concrete and more like infill straw bale, as it is non-structural. The insulating quality is r-2.5 per inch and it has the unique ability to capture airborne pollutants over time—absorbing carbon when it is grown and in place.
Read page 1
In addition, the material's high thermal mass helps keep a steady interior temperature, rather than allowing it to fluctuate.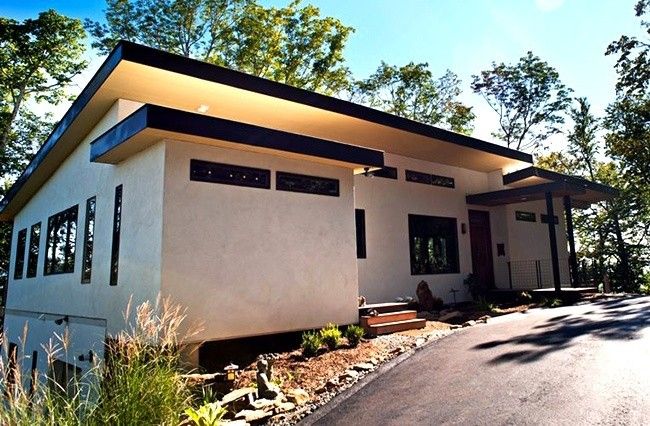 Photo credit: Push Design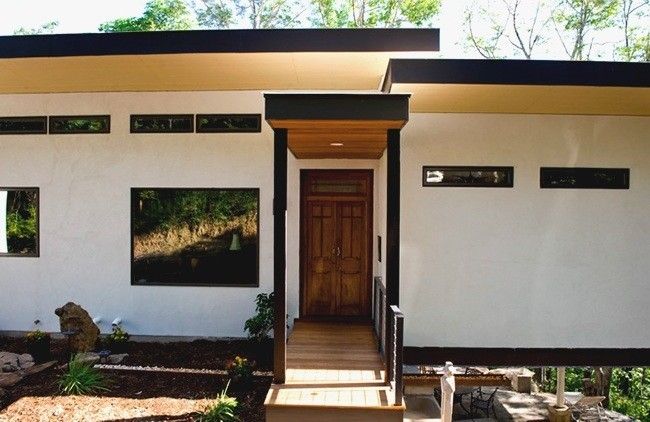 Photo credit: Push Design
The interior walls of this gorgeous, eco-friendly house are made from Purepanel, a unique product made from recycled paper. It consists of a rigid skin with a corrugated paper core, similar to cardboard. (Below).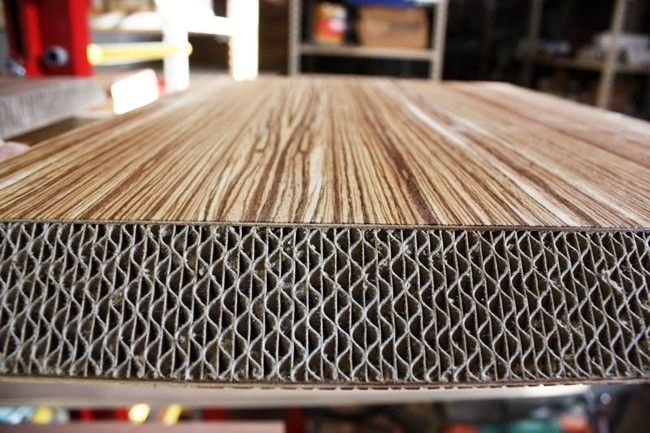 Photo credit: Push Design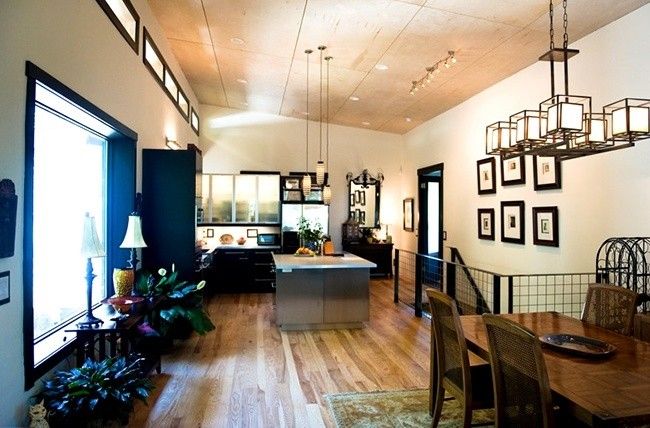 Photo credit: Push Design
As CNN reports, the house also features 30 salvaged window frames that have been fitted with high tech glass. They were placed to allow the most daylighting without overheating the space. An open floor plans also allows the light to pervade deep into the home.
Read page 1
That's not all: The energy-efficient wall system is coupled with a super efficient 21 SEER air-based heat pump to effectively heat and cool the home, reducing utility costs and also the need for expensive equipment. With these installments this home ends up costing a respectable $133 per square foot to build.
Photo credit: Push Design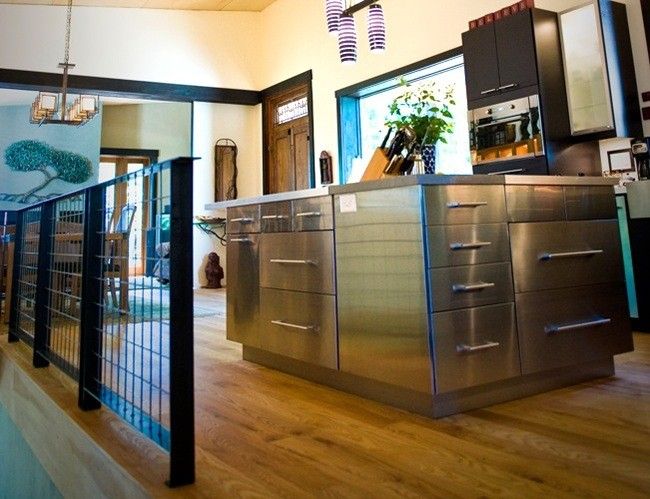 Photo credit: Push Design
Some compromises were made, such as introducing petroleum-based foam products into the ceiling and foundation. However, the house is a stellar example of how health, energy and design can co-exist in sync.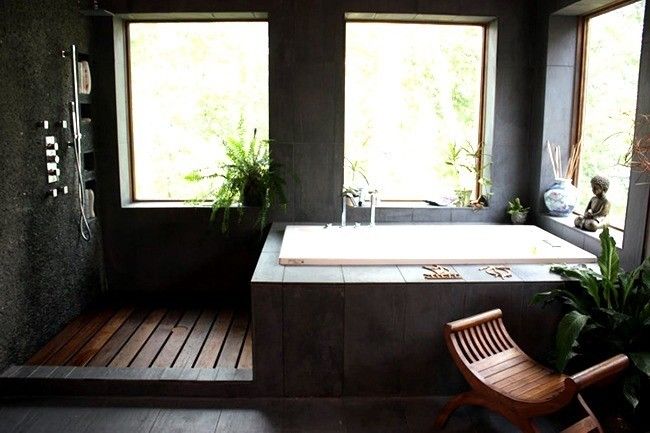 Photo credit: Push Design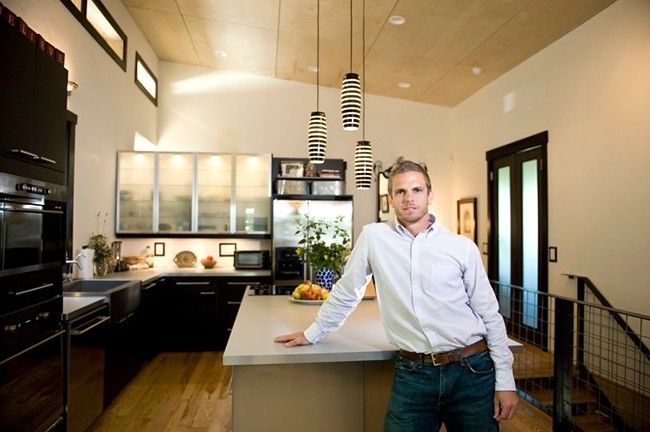 Photo credit: Push Design
The architect is looking forward to constructing similar, smaller homes in the future once he gets through the learning curve of using Hemcrete. Admirably, he says from here on out he will only build houses safe enough for his daughter to live in; we applaud that.
YOU MIGHT ALSO LIKE
20 Houseplants That Remove Airborne Toxins From Your Home
EcoWatch Daily Newsletter
Hedges, 2019 © Hugh Hayden. All photos courtesy of Lisson Gallery
By Patrick Rogers
"I'm really into trees," said the sculptor Hugh Hayden. "I'm drawn to plants."
BruceBlock / iStock / Getty Images
Thanks to their high concentration of powerful plant compounds, foods with a natural purple hue offer a wide array of health benefits.
Environmental Investigation Agency
Last week, the Peruvian Palm Oil Producers' Association (JUNPALMA) promised to enter into an agreement for sustainable and deforestation-free palm oil production. The promise was secured by the U.S. based National Wildlife Federation (NWF) in collaboration with the local government, growers and the independent conservation organization Sociedad Peruana de Ecodesarrollo.
Pixabay
Leaked documents show that Jair Bolsonaro's government intends to use the Brazilian president's hate speech to isolate minorities living in the Amazon region. The PowerPoint slides, which democraciaAbierta has seen, also reveal plans to implement predatory projects that could have a devastating environmental impact.
XL CATLIN SEAVIEW SURVEY / THE OCEAN AGENCY
Hope may be on the horizon for the world's depleted coral reefs thanks to scientists who successfully reproduced endangered corals in a laboratory setting for the first time, according to Reuters.
Last week we received positive news on the border wall's imminent construction in an Arizona wildlife refuge. The Trump administration delayed construction of the wall through about 60 miles of federal wildlife preserves.
PhotoAlto / Frederic Cirou / Getty Images
Drinking water treated with fluoride during pregnancy may lead to lower IQs in children, a controversial new study has found.