This website uses cookies to ensure you get the best experience while browsing it. By clicking 'Got It' you're accepting these terms.

Spanning nearly half a century of American history, the Wild and Scenic Rivers system has been backed by eight presidents and by congresses in virtually every session. The preamble of this bi-partisan legislation states that "certain selected rivers ... shall be preserved in free-flowing condition." Stressing the need for balance, this product of statesmanship recognized "that the established national policy of dam and other construction ... needs to be complemented by a policy that would preserve other selected rivers or sections thereof in their free-flowing condition."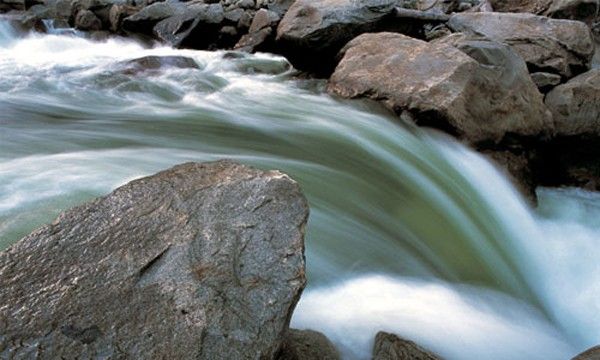 For decades California has been a leader in the illustrious journey that followed this policy directive. The Middle Fork Feather was among the first National Wild and Scenic Rivers, safeguarded while Ronald Reagan was governor. Gov. Jerry Brown engaged the Carter administration to secure protection of multiple North Coast rivers slated for damming. President George W. Bush designated two California rivers in 2006. President Obama added 10 more.
Highlighting this remarkable network as the most iconic river of the Golden State, the Merced tumbles out of Yosemite Valley and into the Sierra foothills—its protection the result of a popular groundswell and decisive congressional agreements in both 1987 and 1992.
Escaping the rancor that typifies political debates today, this system of protected waterways has never faced a serious effort to undermine its meaning or effectiveness. Until now.
At the behest of the Merced Irrigation District, a bill to delete the lower end of the Merced passed the House last spring. It would break a long tradition of good faith built around a program as significant as our National Parks. It would be like slicing off the end of Yosemite for a shopping mall because a developer suddenly says he's interested.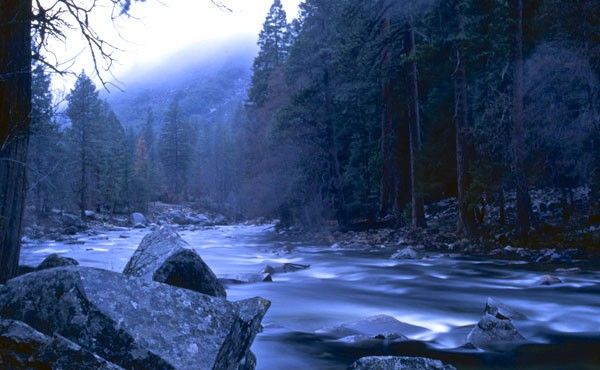 An extreme irony here is that the encroachment not far below Yosemite would gain a mere 12,000 acre-feet of water for an irrigation agency that already delivers 500,000 (even more is diverted by others). Improved efficiency can supply multiples of what a sacrificed Merced would yield. Here, the balance championed in the Wild and Scenic Rivers Act has been struck: four dams already block the flow. Of the Merced's 145 miles, only 60 are protected. Now we find that even they are imperiled.
While the threatened mileage is not great, the compromises have been made, and if a river as beloved as the Merced is up for grabs, what's next? America's magnificent system of protected rivers—which accounts for less than one-quarter of one percent of the rivers and streams of the nation—is today on the chopping-block for a pittance of water.
Through the past two decades the Merced and all the National Wild and Scenic Rivers have survived unscathed through a political era when even the Clean Water Act was besieged. Today, those who challenge this river's protection would become the first to undermine the national promise that a select few of our very finest rivers will always flow free. It's ironic that this regression would be suffered by the river of Yosemite.
Tim Palmer is the author of Field Guide to California Rivers, Rivers of California, Endangered Rivers and the Conservation Movement, and other books.
YOU MIGHT ALSO LIKE
'Most Endangered' River in the Nation
A Last Look at California's Glaciers
EcoWatch Daily Newsletter
Earthjustice
In April 2018, Afro-Colombian activist Francia Márquez won the prestigious Goldman Environmental Prize, thanks to her work to retake her community's ancestral territories from illegal gold mining. However, her international recognition comes at a very risky price.
By Stuart Braun
A year after activist Greta Thunberg first stood in the rain outside the Swedish parliament with her now iconic "Skolstrejk för klimatet" — school strike for the climate — placard, the movement she spawned has set the tone for environmental protest action around the world.
Bruno Vincent / Staff / Getty Images
Toy maker Hasbro wants to play in the eco-packaging game. The board game giant will ditch its plastic packaging by 2022. The move means that games like Monopoly, Scrabble and Operation will no longer have shrink wrap, window sheets, plastic bags or elastic bands, as the Associated Press reported.
Vaping impaired the circulatory systems of people in a new study. bulentumut / iStock / Getty Images Plus
A man spreads pesticides on a plantation of vegetables in Rio de Janeiro Brazil. Ze Martinusso / Moment Open / Getty Images
By Jessica Corbett
Pointing to the deaths of more than half a billion bees in Brazil over a period of just four months, beekeepers, experts and activists are raising concerns about the soaring number of new pesticides greenlighted for use by the Brazilian government since far-right President Jair Bolsonaro took office in January — and the threat that it poses to pollinators, people and the planet.
SHEALAH CRAIGHEAD
By Elliott Negin
On July 19, President Trump hosted Apollo 11 astronauts Buzz Aldrin and Michael Collins and their families, along with the family of their deceased colleague Neil Armstrong, at a White House event to commemorate the 50th anniversary of the first manned landing on the moon.
The study looked at three groups of diverse lizards from South America. Daniel Pincheira-Donoso
Cold-climate lizards that give live birth to their offspring are more likely to be driven to extinction than their egg-laying cousins as global temperatures continue to rise, new research suggests.
Sean Gallup / Getty Images