American Meat: Sustainable Farming vs. CAFOs
Jan. 29, 2013 09:23AM EST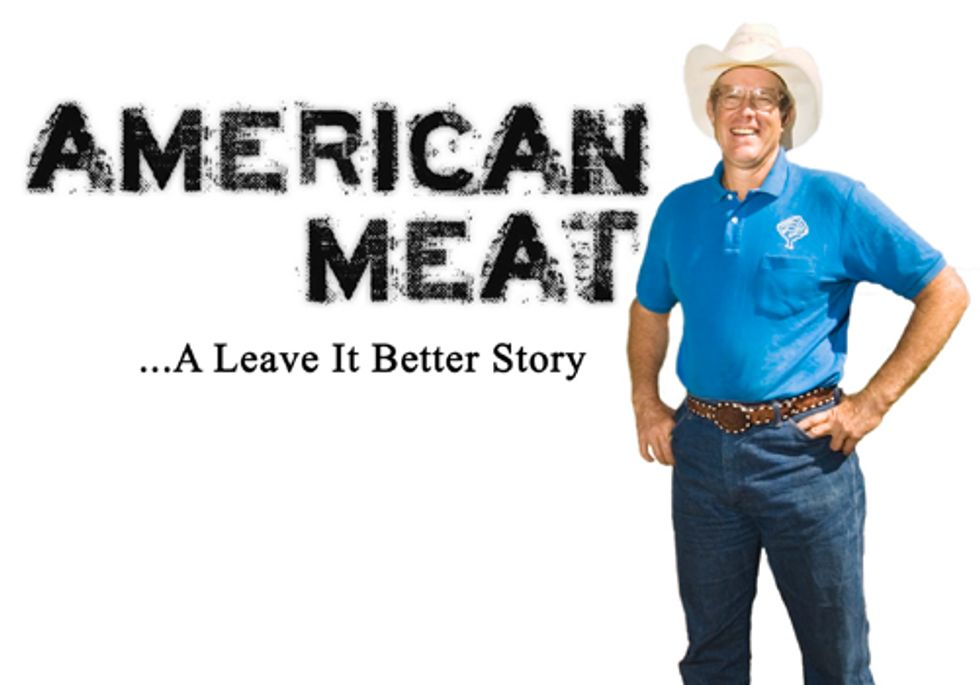 American Meat is a solutions-oriented documentary chronicling the current state of the U.S. meat industry. Featuring farmers across America, it takes an even-handed look at animal husbandry. First explaining how America arrived at our current industrial system, the story shifts to the present day, showing the feedlots and confinement houses, not through hidden cameras but through the eyes of the farmers who live and work there.
From there, the documentary introduces the revolution taking root in animal husbandry, led by well known sustainable agriculture advocates Joel Salatin, of Polyface Farm who supplies pastured beef, poultry, eggs and pork to more than 3,000 families, 10 retail outlets and 50 restaurants, and Fred Kirschenmann, an organic farmer, distinguished fellow at the Leopold Center and president of Stone Barns Center for Food and Agriculture.
The movie compares feedlots and confinement operations to Polyface Farm, where the Salatin family has developed an alternative agricultural model based on rotational grazing and local distribution. As a local food movement of farmers, chefs and eaters concerned about the social, environmental and health implications of today's food system continues to grow, American Meat considers whether sustainable farming methods, like those used at Polyface Farm, could feed the world.
Stories are shared of farmers across the country who have changed their life to start grass-based farms. Everyday solutions are highlighted with actions people can take to support America's agriculture.
American Meat will be shown at the Ohio Ecological Food and Farm Association's 34th annual conference, Growing Opportunities, Cultivating Change, on Saturday, Feb. 16 at 7:30 p.m. at Granville Middle and High schools, 248 New Burg St. in Granville, Ohio. The film screening is free and open to the public. All other conference events require paid pre-registration.
Visit EcoWatch's SUSTAINABLE AGRICULTURE page for more related news on this topic.
——–
Tell the FDA to Deny Approval of GE Salmon:
EcoWatch Daily Newsletter
Related Articles from EcoWatch
Recent Stories from EcoWatch