America Recycles Day Puts Spotlight on Reduce, Reuse, Recycle
Oct. 18, 2013 12:39PM EST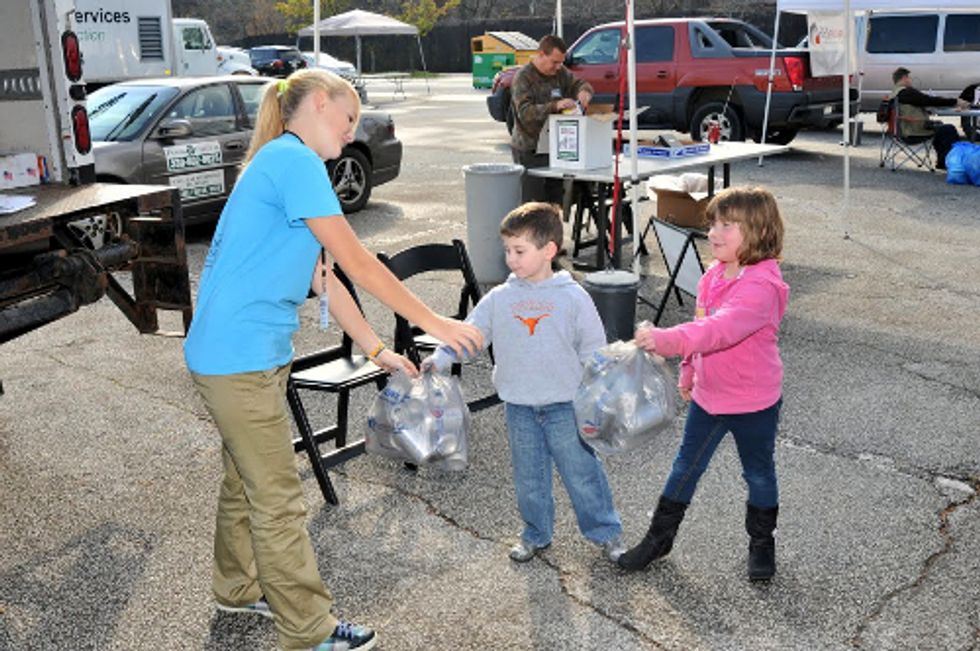 What happens to the stuff we throw away?
About 53 percent of it goes into landfills, according to the U.S. EPA. About 12 percent is combusted for energy. About 35 percent is recycled.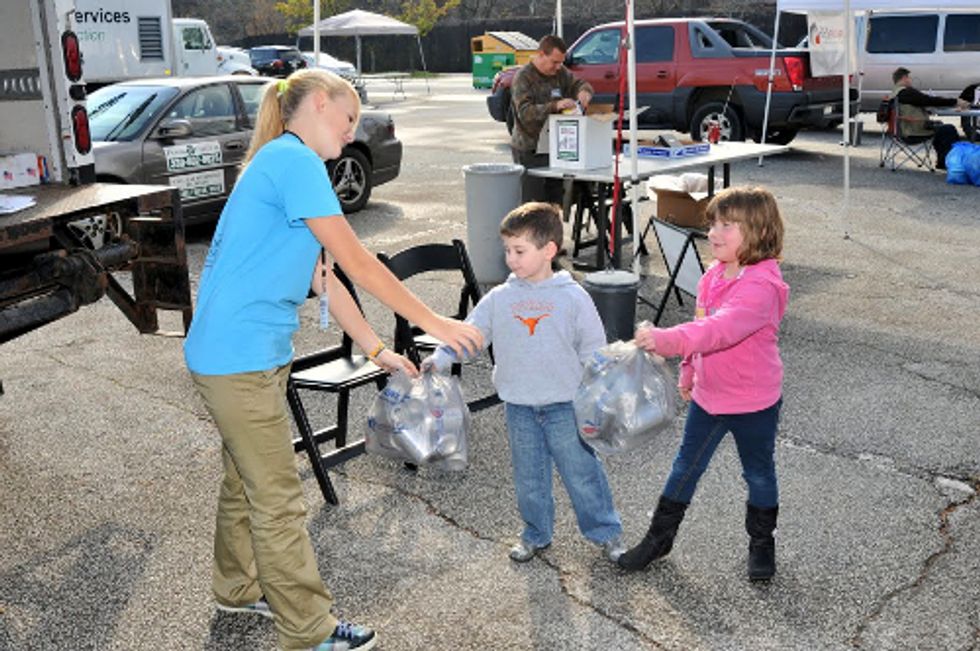 Keep America Beautiful wants to make that percentage of recycled waste higher. So it launched America Recycles Day, a day dedicated to promoting and celebrating recycling through thousands of grassroots events held across the nation.
Want to hold an event? America Recycles Day provides toolkits and guides for would-be organizers. Want to participate in an event? Find one near you.
One such event is in Cleveland, where the Cleveland Metroparks Zoo will give visitors who bring in select recyclables a free admission with the purchase of a regular admission from 10 a.m. to 4 p.m. on Saturday, Nov. 9.
Eligible materials include aluminum cans, cell phones and rechargeable phone batteries, newspaper, catalogs, junk mail, magazines, ink jet and toner print cartridges, cooking and dining supplies and utensils, and pairs of shoes (no single shoes, rubber flip flops, ice skates, roller skates, slippers, ski boots or completely ruined or broken footwear will be accepted).
The Cleveland Metroparks Zoo will offer free document shredding from 10 a.m. to 1 p.m. (limit three bags or boxes), an area of exhibitors who promote different aspects of "reduce, reuse, recycle," conservation games and crafts.
Proceeds from the aluminum cans collected will benefit The Little Fireface Project, an international conservation organization focused on the slow loris.
The video below is part of The Recycling Campaign, sponsored by Keep America Beautiful and the Ad Council. 

EcoWatch Daily Newsletter