America Recycles Day Challenges You to Reduce Your Daily Trash
Nov. 12, 2013 11:35AM EST
Health + Wellness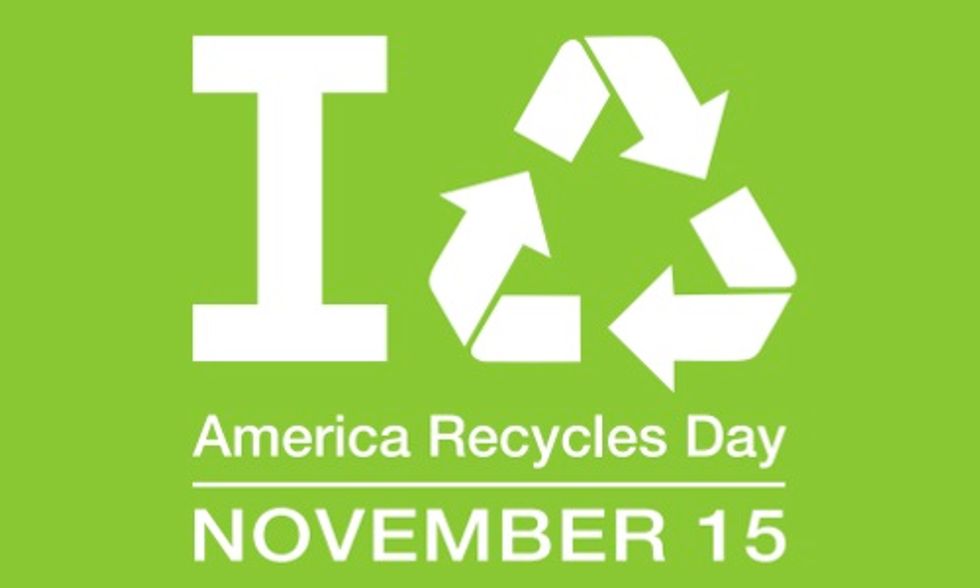 The average American produces 4.4 pounds of trash every day. And just 35 percent of it is recycled.
Keep America Beautiful (KAB) hopes to increase the percentage of waste being recycled through its annual America Recycles Day, which is Friday. The observance is aimed at promoting recycling awareness, commitment and action.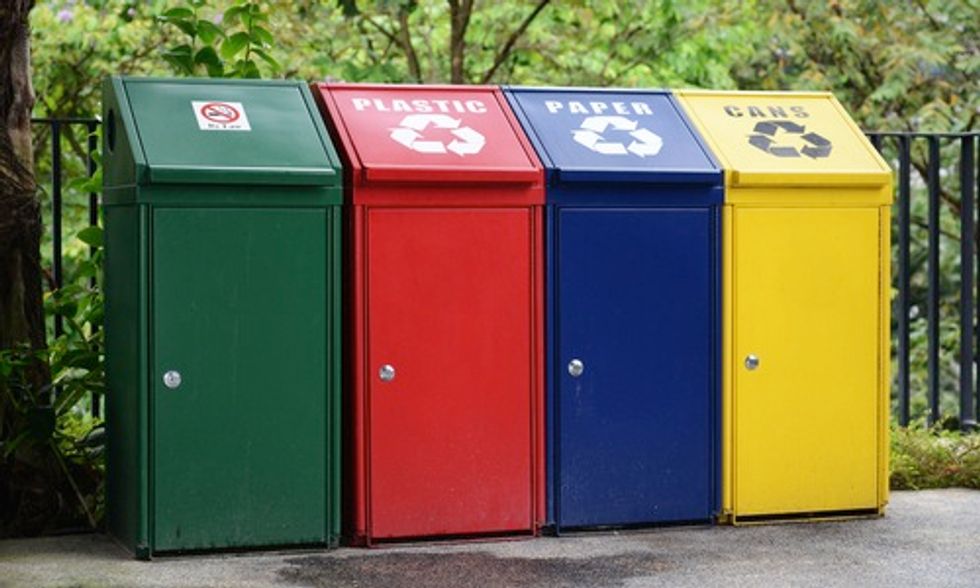 Shutterstock
Last year, more than 2,000 events were held across the U.S. and more than 2.1 million people worked to educate and encourage their communities to recycle. More than 3.7 million pounds of recyclables were collected—the greenhouse gas equivalent of taking 280 cars off the road permanently.
Today, KAB will conduct a "Get Caught Recycling" event on the National Mall and in downtown Washington, D.C. Volunteers will ask people using the recycling bins placed around those areas to take the I Recycle pledge.
Another America Recycles Day event takes place in Philadelphia on Friday. A one-day recycling event will be held at 11 a.m. in Rittenhouse Square, one of Philadelphia's most trafficked parks, by Keep Philadelphia Beautiful, Recyclebank and the Philadelphia Streets Department. Educational and interactive stations will be set up throughout the square to demonstrate how to recycle in Philadelphia, why recycling is so critical, and what recycled objects are turned into. David Perri, the city streets department commissioner, will officially declare America Recycles Day in Philadelphia at the event kickoff.
Some events, such as this one in Cleveland, already have been held in conjunction with America Recycles Day. 
"Through our education programs and collection events taking place in communities across the country, Keep America Beautiful, its affiliate network and partners are raising awareness about what is recyclable and what material can become when recycled and given a new life," Brenda Pulley, KAB senior vice president, recycling, said in a media release.
Want to show your support? Take the I Recycle pledge at americarecyclesday.org and specify what you pledge to recycle more. Ten people who make a pledge will win a park bench made from recycled content. Last year, more than 94,000 people pledged.
Organizers plan a America Recycles Day Thunderclap, in which they will post a synchronized message of support on the Facebook or Twitter accounts of supporters at the exact same time on America Recycles Day.
Visit IWantToBeRecycled.org to find your nearest recycling center, learn about what materials can be recycled and how they can be used.

EcoWatch Daily Newsletter
Related Articles from EcoWatch