Alexandra Cousteau Launches Blue Legacy Newsroom to Raise Awareness of Global Water Issues
Sep. 10, 2015 10:21AM EST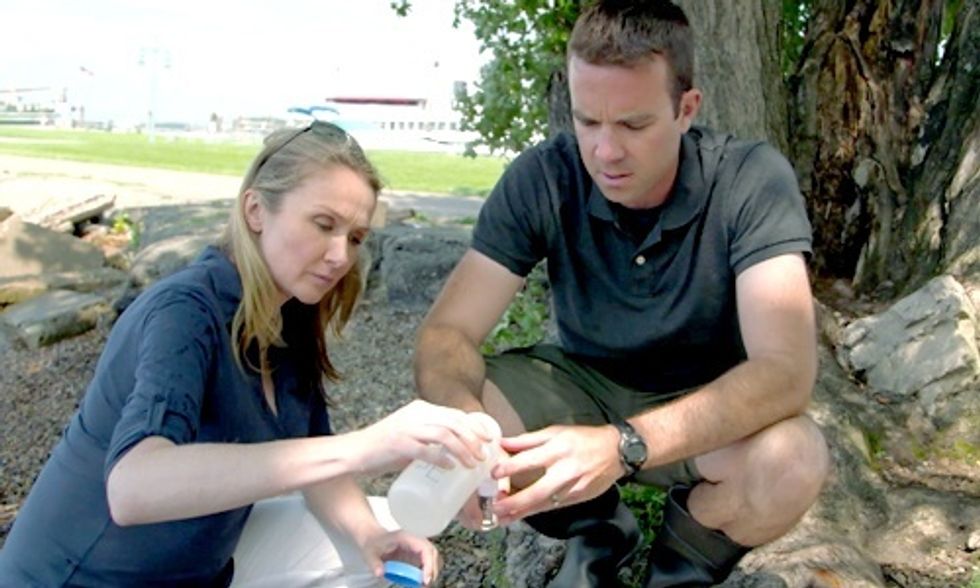 Creating greater awareness of water events and sustainable water stewardship, the Blue Legacy Newsroom, a partnership between Blue Legacy International and Global Environment & Technology Foundation (GETF), with support from Keurig Green Mountain, has unveiled its first pilot video news stories exploring the nutrient pollution challenges and toxic blue algae on Lake Champlain, Vermont.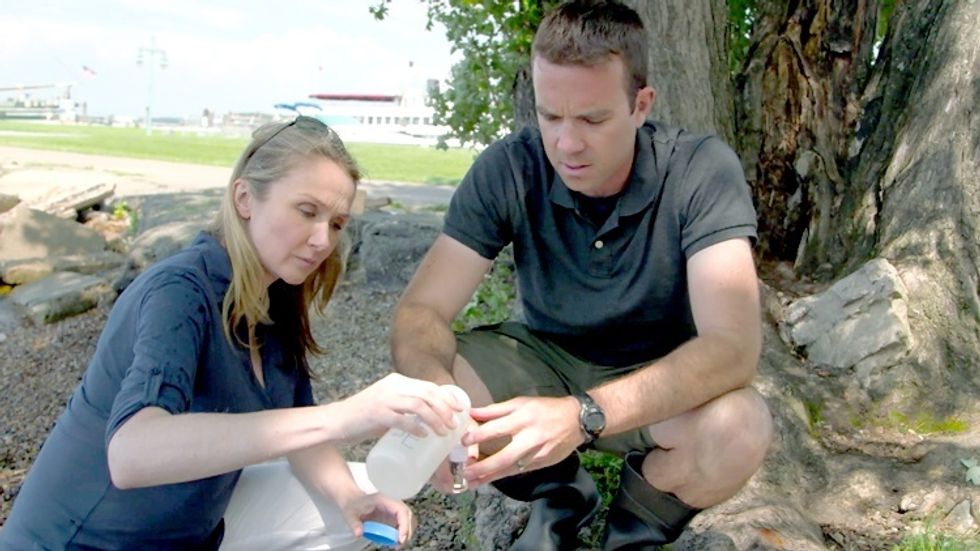 The innovative public-private partnerships and policy reform in Vermont coupled with the lake's long history of research provide a rich background for launching the newsroom's first news videos in its effort to shape a public dialogue around water stewardship and a sustainable water future.
Lake Champlain is one of the largest bodies of water in the U.S. outside the Great Lakes and is home to more than 80 species of fish and other marine life. It's also the primary drinking water source for more than 200,000 residents. High levels of nutrient pollution in the water system can result in cyanobacteria, often called blue-green algae, which can sometimes produce neurotoxins that can be deadly to wildlife and animals, not to mention paralyzing our drinking water supply.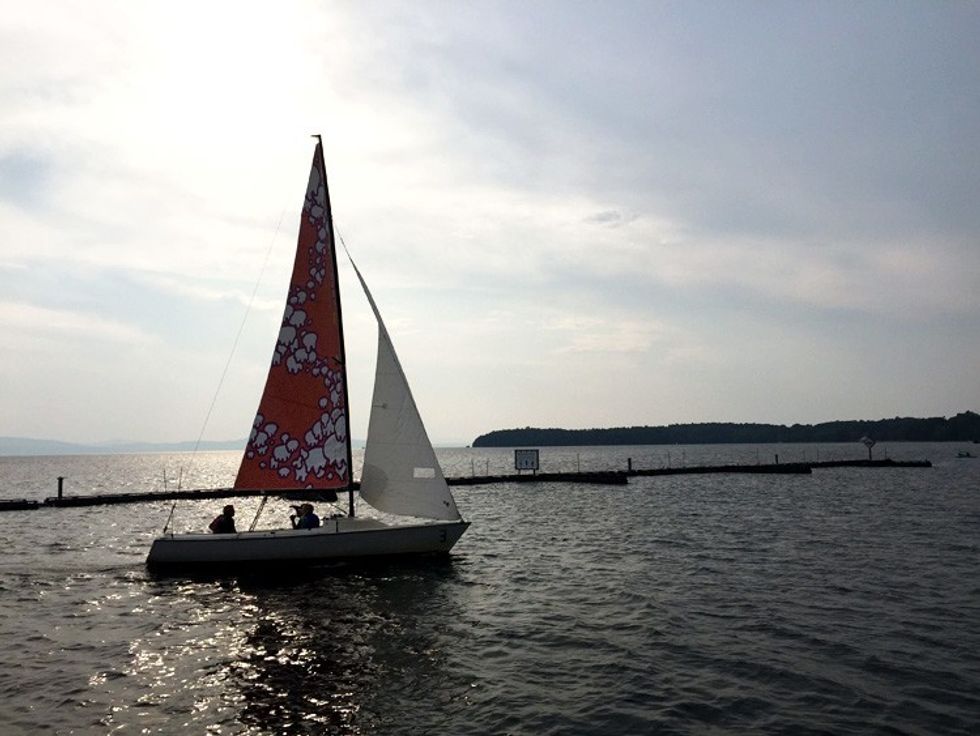 The Blue Legacy Newsroom brings together global water advocate and Blue Legacy Founder Alexandra Cousteau with the production of original multi-media content to provide comprehensive coverage on water events across the U.S. and countries around the world. The newsroom, with expeditions led by Alexandra Cousteau, creates and distributes accessible water news for real people through compelling storytelling that raises awareness of the important water related events we experience with increased frequency and intensity in everyday life.
"Water is the defining issue of the 21st century. As we work to better understand how it connects us all, I believe we must be connected in working together for solutions," said Alexandra Cousteau, founder and president of Blue Legacy International. "For too long, the environmental movement has asked people to protect things they've never had the opportunity to experience. The newsroom provides the resources needed to bring the water stories and events happening in our backyards and around the world to the front page of everyone's lives. I am excited to launch the newsroom by telling the story of nutrient pollution in Lake Champlain with the support of water experts, Vermont residents, GETF and Keurig Green Mountain."
The first video news story captures the nutrient pollution challenges affecting Vermont's Lake Champlain—Tackling Toxic Troubles: Part 1. The first video news story gives an introduction to Lake Champlain, exploring the causes of nutrient pollution and features interviews with an organic dairy farmer, local residents, water quality scientists and Vermont-based Keurig Green Mountain, among others who share insights and views on nutrient pollution and the harm it has on Lake Champlain and the surrounding natural resources.
"While availability of clean water is a global issue, we also see increasing instances of water challenges in the U.S. where water is a resource that has often been taken for granted," says Monique Oxender, chief sustainability officer at Keurig. "In our home state of Vermont, we are investing up to $5 million over the next five years in water quality improvements, a catalytic action which will be matched by other funders. Vermont will be a testing ground—and hopefully serve as a replicable model for other watersheds—for innovative public-private partnerships."
The newsroom's second video news story—Tackling Toxic Troubles: Part 2—explores solutions for reducing nutrient pollution and highlights leadership in tackling this issue in Vermont. The video news story will feature interviews with Vermont's Governor Peter Shumlin and The Nature Conservancy.
The Blue Legacy Newsroom has access to the water information resources, data and expertise that no other news gathering organization has, to uncover and investigate water issues that impact every human. With the goal of sharing compelling relatable stories through its exclusive expertise, network of water experts and Alexandra Cousteau's authentic global brand—the launch of the newsroom utilizes subject matter experts, extensive in-house footage and image libraries and a proven track record of insightful storytelling. Since 2009, Blue Legacy has been exploring water issues around the globe and sharing its findings through short films, mainstream media and social media.
Presented by Alexandra Cousteau—global water advocate, National Geographic explorer and granddaughter of legendary storyteller and explorer Jacques-Yves Cousteau—The Blue Legacy Newsroom aims to be the go-to source for identifying and understanding important water events.
YOU MIGHT ALSO LIKE
Erin Brockovich Stands With Navajo Nation, Accuses EPA of Lying About Colorado's Toxic Mine Waste Spill
EPA Urged by Nearly 100,000 Americans to Redo Highly Controversial Fracking Study
Grand Canyon Stretch of the Colorado River Threatened by Mercury Pollution
EcoWatch Daily Newsletter
Recent Stories from EcoWatch