ALEC Agenda Reveals Anti-Renewable Energy Strategies for December Summit
Nov. 06, 2013 01:26PM EST
Business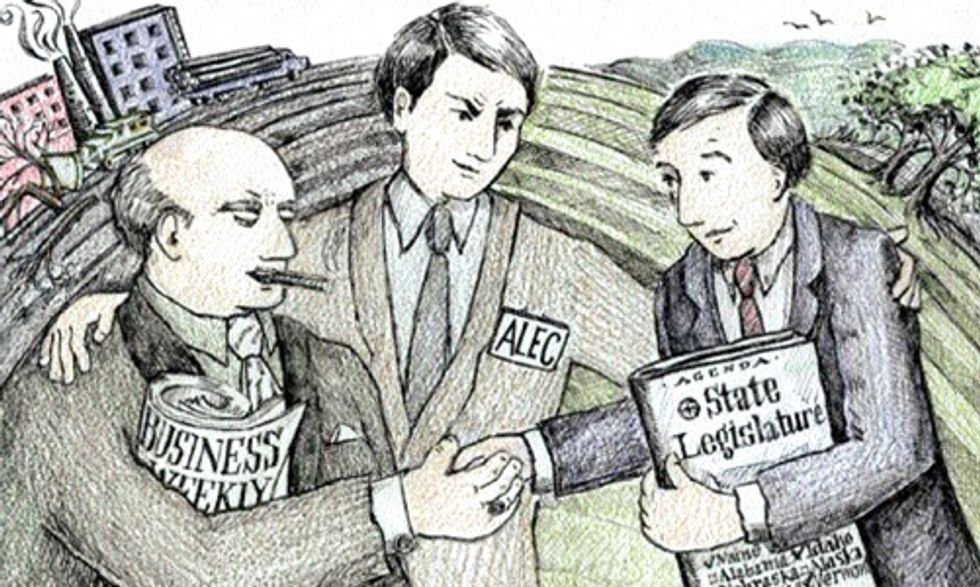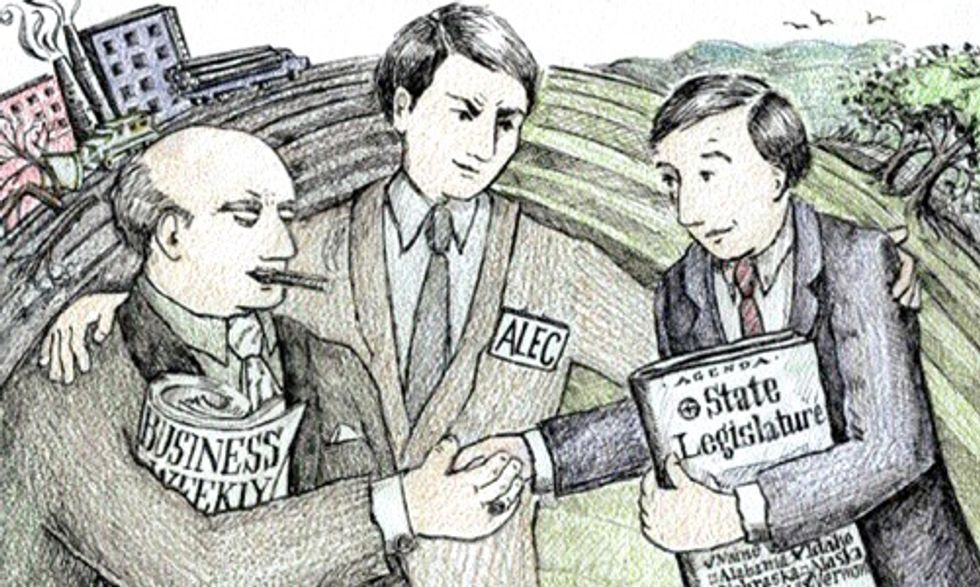 The American Legislative Exchange Council (ALEC) had no success influencing states to roll back clean energy standards this year, but that doesn't mean the organization is done trying.
For the first time, ALEC posted an online agenda for its Energy, Environment and Agriculture (EEA) task force, which will meet at the States and Nation Policy Summit Dec. 4-6 in Washington D.C. The agenda is seemingly filled with resolutions aimed at slowing the growth of key elements within the renewable energy sector.
First, the group, whose members consist of natural gas companies like Koch Industries and Exxon Mobil, will consider a resolution that would encourage legislators across the country to enforce utility payments on residents who generate their own electricity and interconnect to the grid. ALEC believes those who use solar and other distributed generation (DG) systems have an unfair advantage because they get credit for energy generation through net metering.
"When net-metered customers are credited for the full retail cost of electricity, they effectively avoid paying the grid costs, and these costs for maintaining the grid then are shifted to those customers without rooftop solar or other DG systems through higher utility bills," the resolution reads.
Though a recent report from ProgressNow details failed attempts by ALEC to eliminate renewable portfolio standards throughout 2013, ALEC is calling on states to update net metering policies so that anyone who uses the grid in any way—even adding energy to it—would have to pay a fixed charge or some other rate mechanism.
The agenda also includes two resolutions with updated language to reiterate ALEC's desire to halt the U.S. Environmental Protection Agency's (EPA) proposed greenhouse gas emission standards for new and existing power plants and the agency's plan to regulate greenhouse gases under the Clean Air Act.
"These two draft resolutions are the newest in ALEC's ongoing work to block policy solutions to climate change, mainly by slowing down the inevitable phaseout of carbon pollution from coal plants," said Greenpeace researcher Connor Gibson. "[The emission standards resolution] includes more specific references to EPA's New Source Performance Standards and the development of Carbon Capture and Storage (CCS) technology. ALEC member utilities will likely argue behind the scenes over this language at next month's meeting since some ALEC members are already developing CCS, and the ALEC resolution lambasts the technology."
ALEC notes on the agenda that model policies are not official until passing its Commerce Task Force and national board of directors. Both groups have sessions scheduled before the EEA meets.
ALEC will introduce a new member on the final day of the event, America's Natarual Gas Alliance, which was partly founded by former Chesapeake Energy CEO Aubrey McClendon. Chesapeake Energy is also an ALEC member and known as one of the country's largest fracking companies.
Visit EcoWatch's RENEWABLES and FRACKING pages for more related news on these topics.

EcoWatch Daily Newsletter
Related Articles from EcoWatch