Al Gore: Obama's Plan for Arctic Drilling Is 'Insane'
Jul. 16, 2015 01:42PM EST
Climate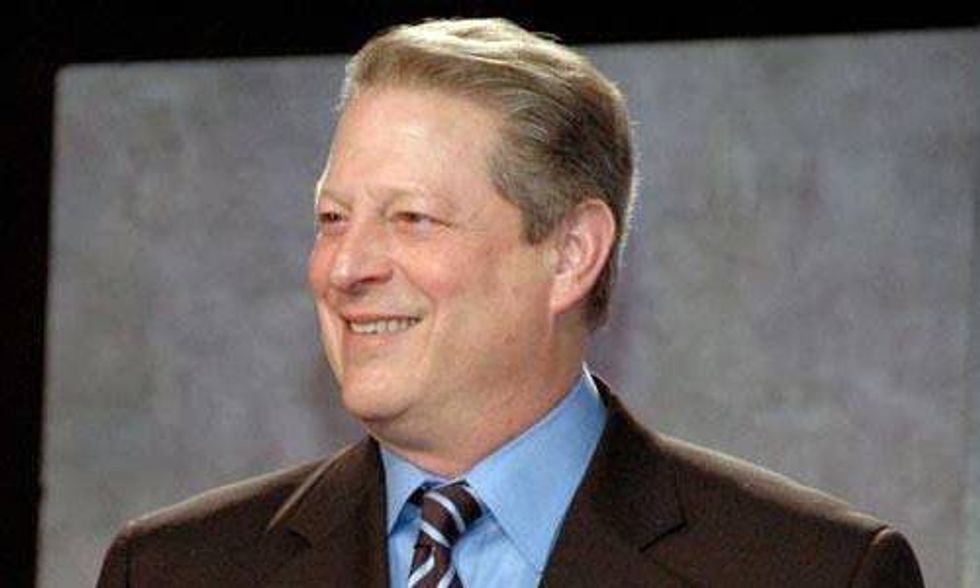 Former U.S. Vice President Al Gore on Thursday criticized President Barack Obama for allowing fossil fuel drilling in the Arctic, calling a recently approved Royal Dutch Shell project "insane" in a video interview with the Guardian.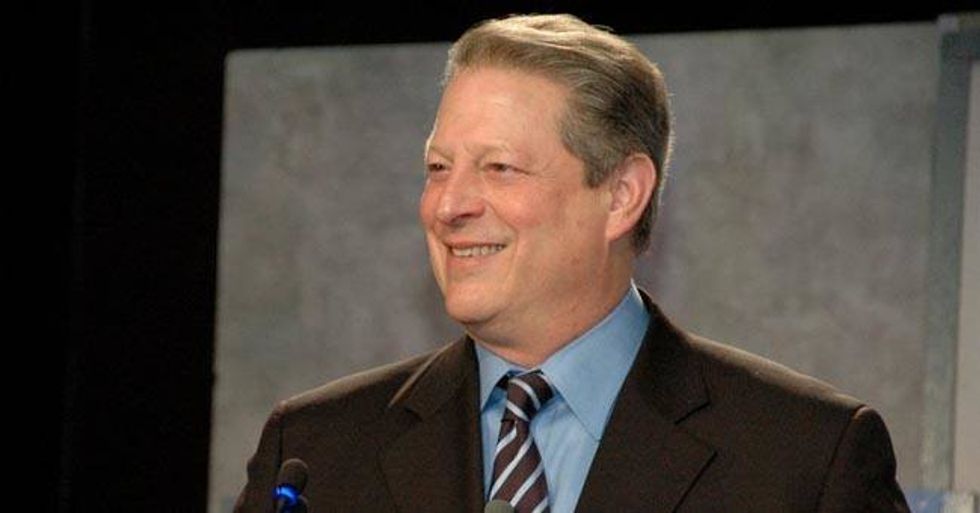 "I think the Deepwater Horizon spill was warning enough," Gore said of offshore drilling while speaking in Toronto with the Guardian's environmental correspondent Suzanne Goldberg. "The conditions are so hostile to human activity [in the Arctic] ... I think it's a mistake to drill for oil in the Arctic. I think that ought to be banned."
The Obama administration gave Shell conditional approval in May to drill for oil in the Beaufort and Chukchi Seas, prompting outrage from environmental groups and a wave of actions on the ground—and in the water—in Washington State and Alaska to stop the fossil fuel giant from drilling in the pristine and vulnerable waters.
Gore's statement was "a rare criticism" of the President, Goldberg said in her write-up of the interview. She continued:
It was the only real point of criticism from Gore of Obama's efforts to fight climate change, at home and through a global deal to be negotiated in Paris at the end of the year.

... "I think [Obama] is doing essentially a very good job but on the fossil fuel side I would certainly be happier if he was not allowing so much activity like the Arctic drilling permit and the large amounts of coal extracted from public lands," Gore said.
Overall, Gore said he was optimistic for the upcoming COP21 climate negotiations in Paris when world leaders will gather to decide what actions must be taken to reduce greenhouse gas emissions and protect front-line nations from the dangers of global warming. Climate experts have warned that if the COP21 talks fail, Paris will "go down in infamy as the scene of a modern day crime against humanity."
Gore said on Thursday that "[we] are going to see a Paris agreement. I think that's assured at this point. I think it has been a near certainty since the U.S.-China agreement" to cut emissions. He added that a Paris deal would be an "important milestone."
But, he said, "My optimism is focused on primarily on the larger goal of making this transition and finding a solution for the climate crisis."
Gore was in Toronto this month attending the Summit of the Americas, a meeting of heads of state from the U.S., Canada and Mexico, as well as leaders of several global corporations, to discuss environmental and economic issues. The invitation-only event, which included officials from Shell and the U.S. Chamber of Commerce, was targeted by roughly 200 protesters last week who shut down the city's financial district in an action against "human rights abusers ... determining our futures."
YOU MIGHT ALSO LIKE
14 Reasons Why We Must Never Drill in the Arctic
Sanders Calls Out Clinton's Silence on Keystone XL
Jon Stewart Slams Conservatives and Supreme Court for Letting Big Business Win Again
EcoWatch Daily Newsletter
Recent Stories from EcoWatch